This is a great and exciting experience for active travelers!
On this half day tour the action begins as Movitracks or 4×4 vehicles take you to the launching platform. From there incredible canopy-treks and jungle-walks take you through hanging  bridges and rappel climbing. You learn about the local flora and fauna of the Parana River as you fly over the jungle when ziplining or amaze as you rapel over a 12 mt high cascade.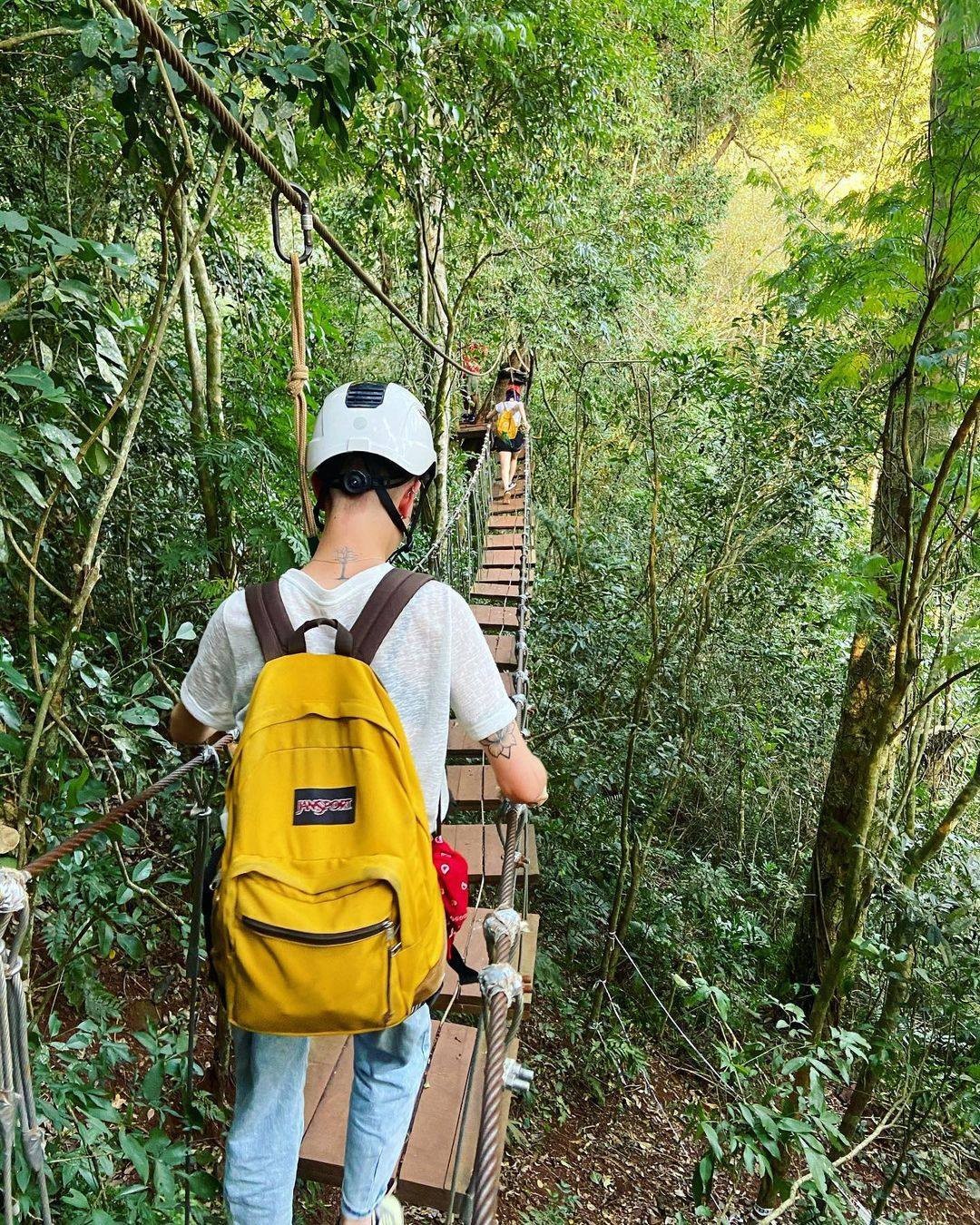 The adventure starts with a 900-meter exploration trek to learn about the native Paranaense flora and fauna. On arrival at the first launching platform we get into the special equipment needed for the rest of the activities.
Our next highlight will start as we fly towards the second platform with a 300-meter zip line at the height of 70 meters. From there we will descend walking on a path towards the ravine of the Parana river where our next quest will take place.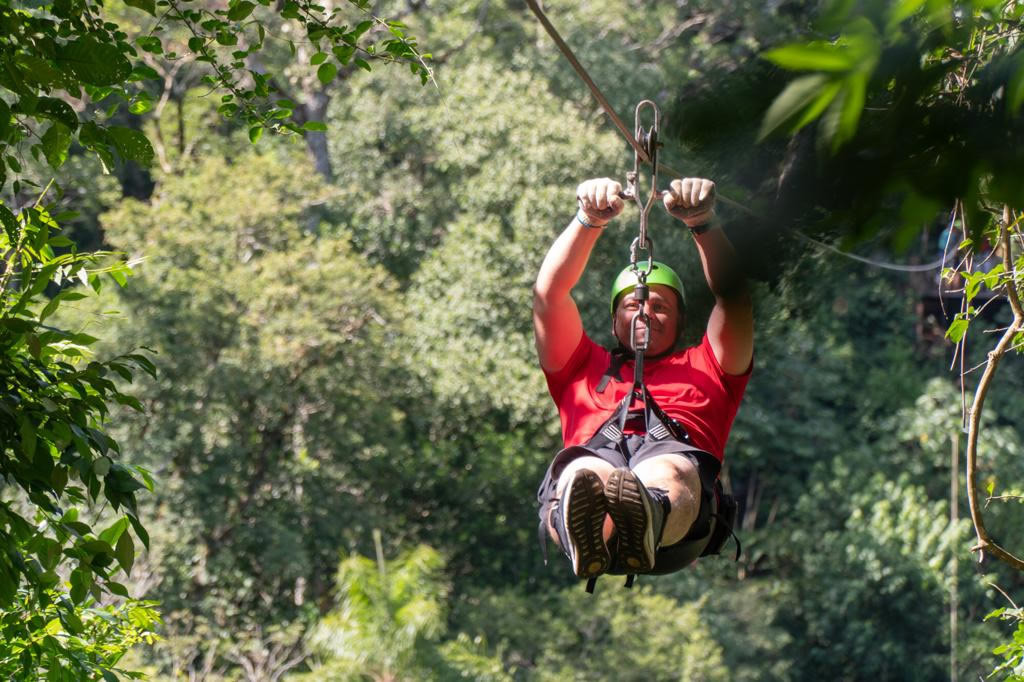 The 3rd platform will test our balance. Our task will be to cross 2 bridges of 100 meters each hanging from the jungle trees and then rappel through an irregular ladder towards a waterfall of approximately 12 meters high. Another soft trekking of 1,500 meters will take us to the meeting point.
The experience ends but we can take with us all the wonderful adrenaline Iguazu Jungle has to offer!!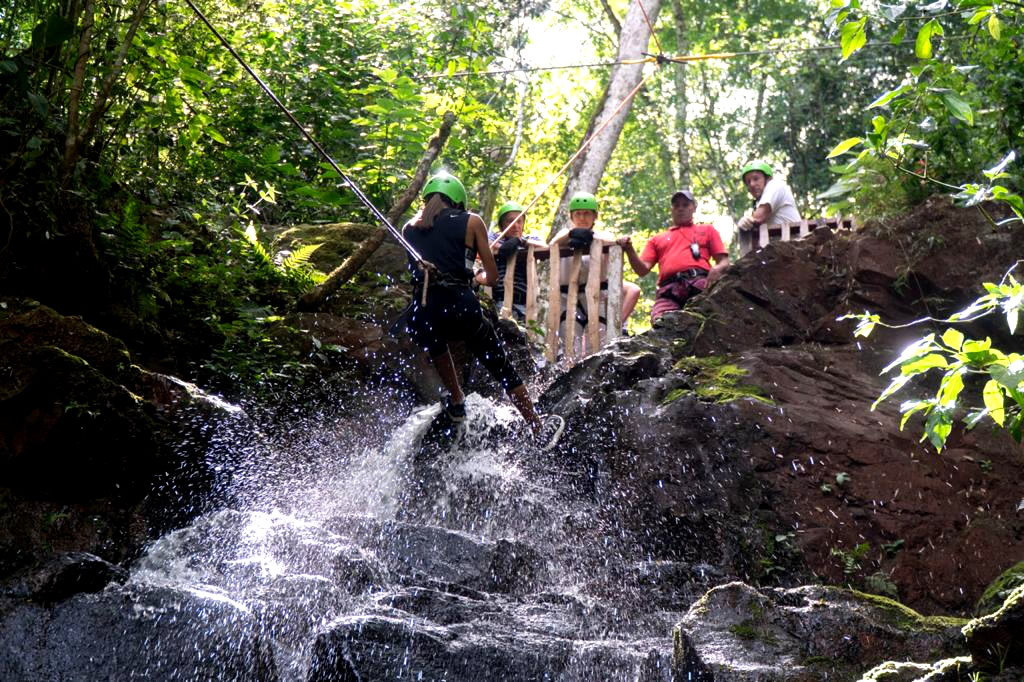 Includes transfer back to your hotel
Regular departure Monday to Saturday. Minimum age for the tour: 7 years old.
Recommendations: Use comfortable clothing (not light color), bring mineral water, repellent, sunscreen, hat.
Restrictions:
Children under 7 years old and over 65 years old.
Pregnant women, people with osteoporosis, spinal problems or similar, with a history of heart or neurological disorders, with chronic lung diseases and any person with physical, cognitive and/or sensory disabilities who cannot respond to an eventual emergency.
Those people who exceed 120 kg.
The age limits are defined by the civil liability insurance policy that covers the company in the event of any contingency during the activity ".