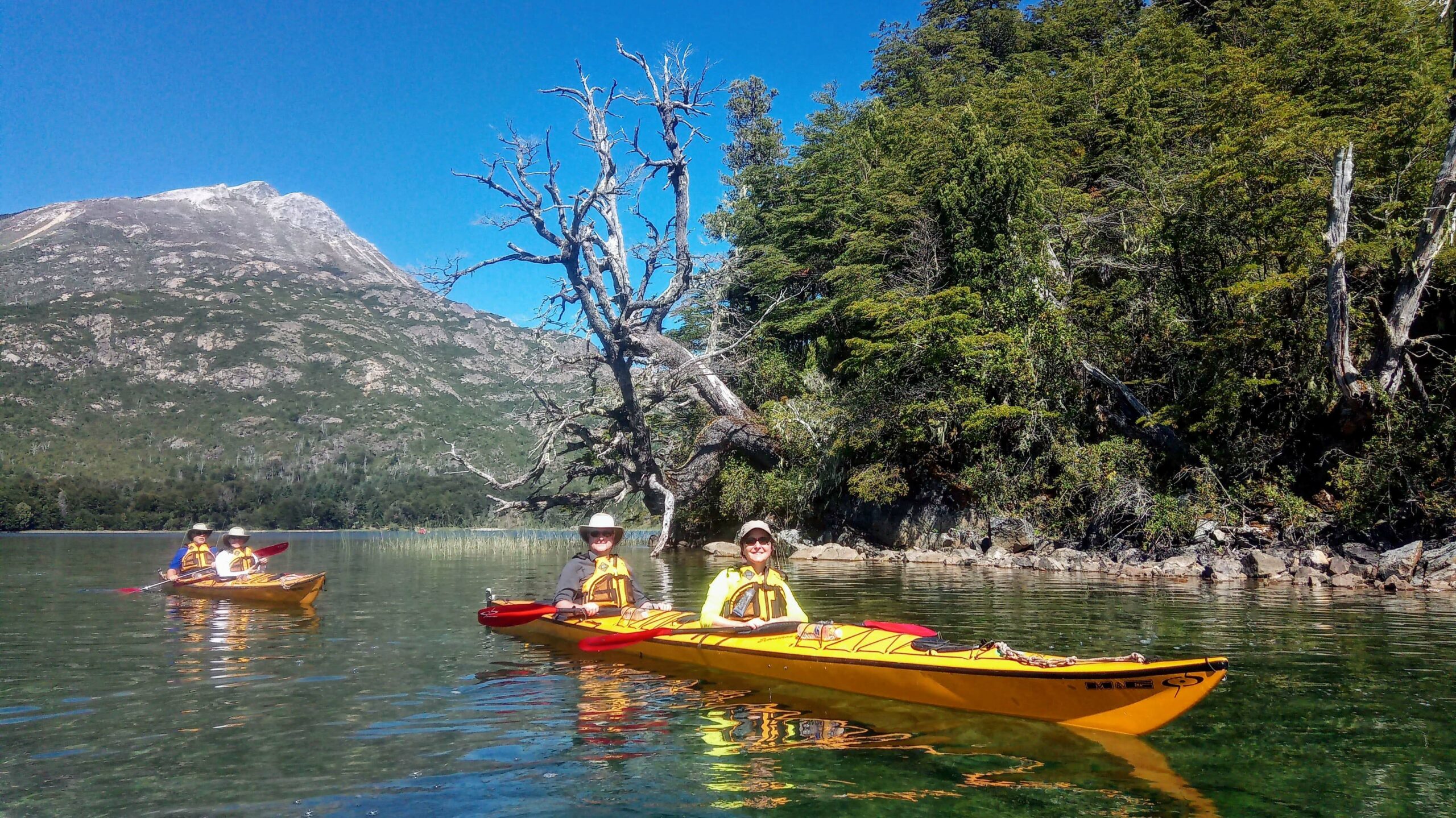 If you stay in Bariloche it is possible to combine in one day a semi-private multi-activity. A perfect option for those active travelers seeking adventure and finding special hidden beaches at the lake and be amazed by the impressive views at Nahuel Huapi National Park.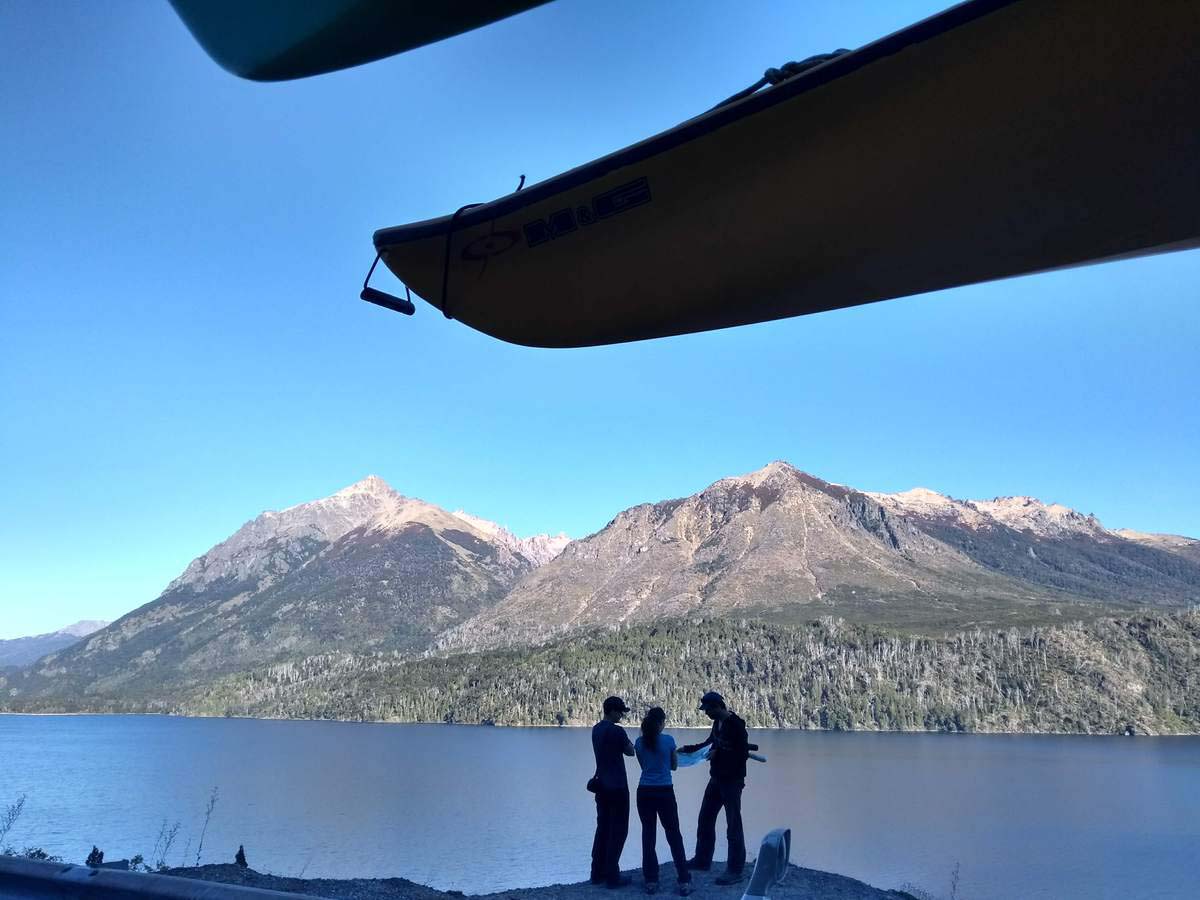 This is a very complete experience that combines coastal kayaking at Mascardi Lake and a hike on the shore of the Manso River.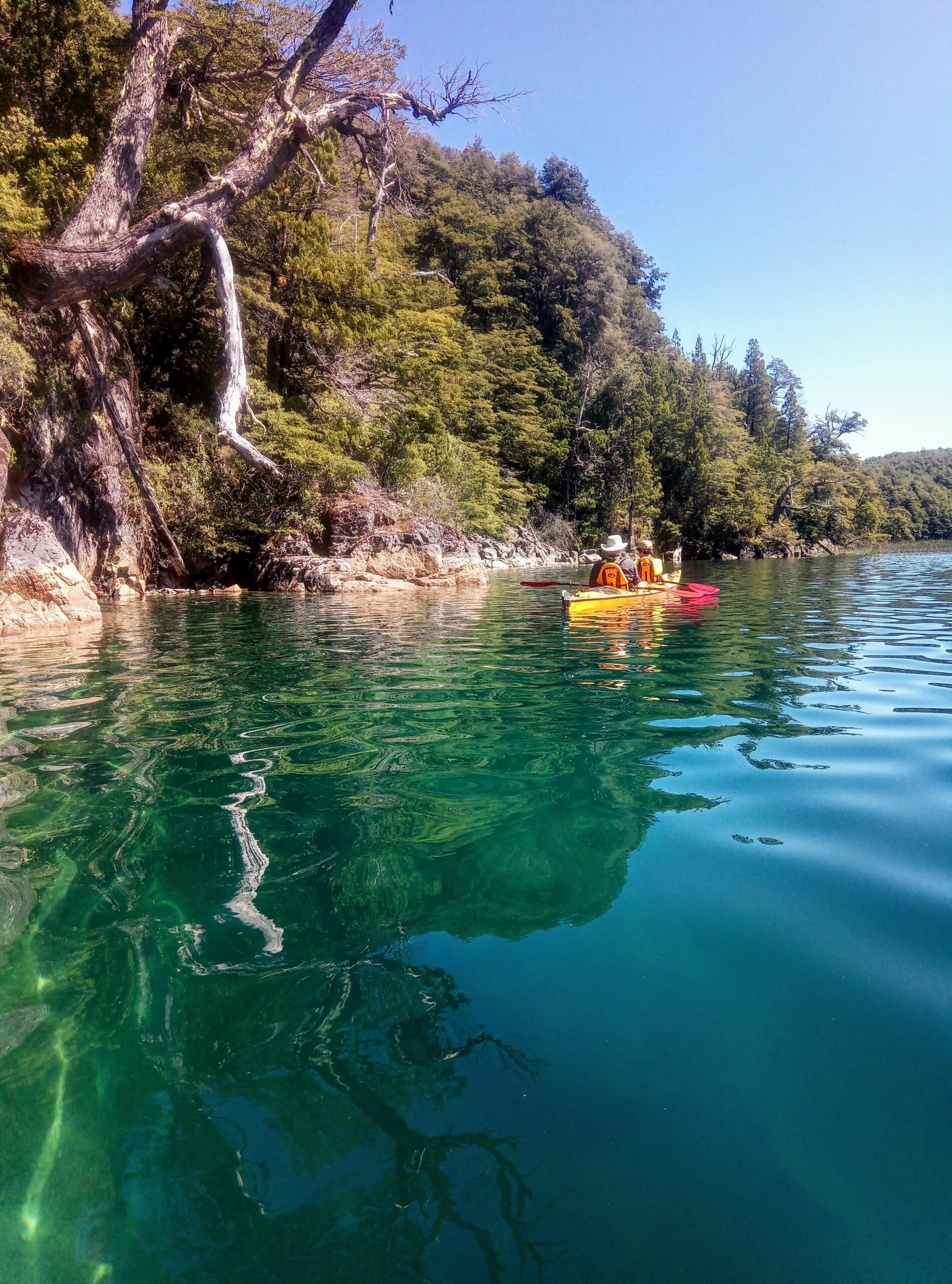 We will drive south along Ruta 40, then enter into the National Park and continue up to our base at Mascardi lake. The guide will be waiting for you to start with an introduction on basic kayaking techniques  before starting to explore this beautiful lake. The turquoise waters and the amazing views of the Andes mountains, create a unique and dramatic landscape.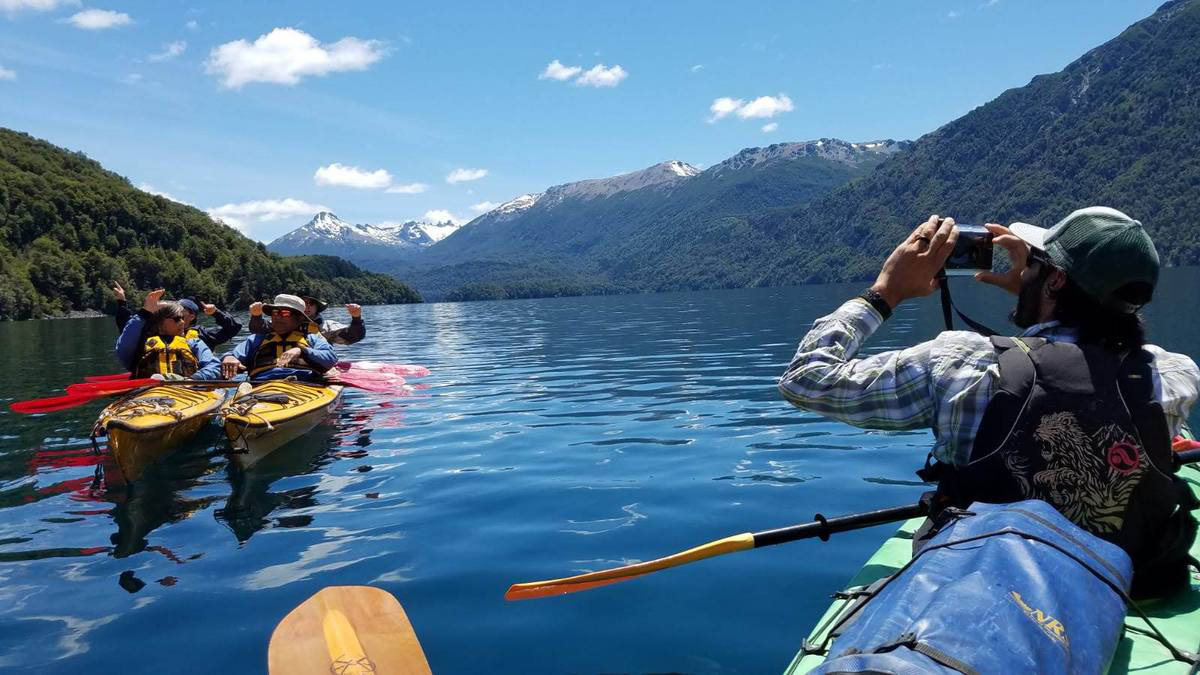 We will stop for a gourmet pic-nick lunch in a remote beach and after a relaxing time we take our kayaks to paddle back to the starting point.
Afterwards, enjoy a nature oriented walk to enjoy this amazing environment of evergreen forest and blue lakes.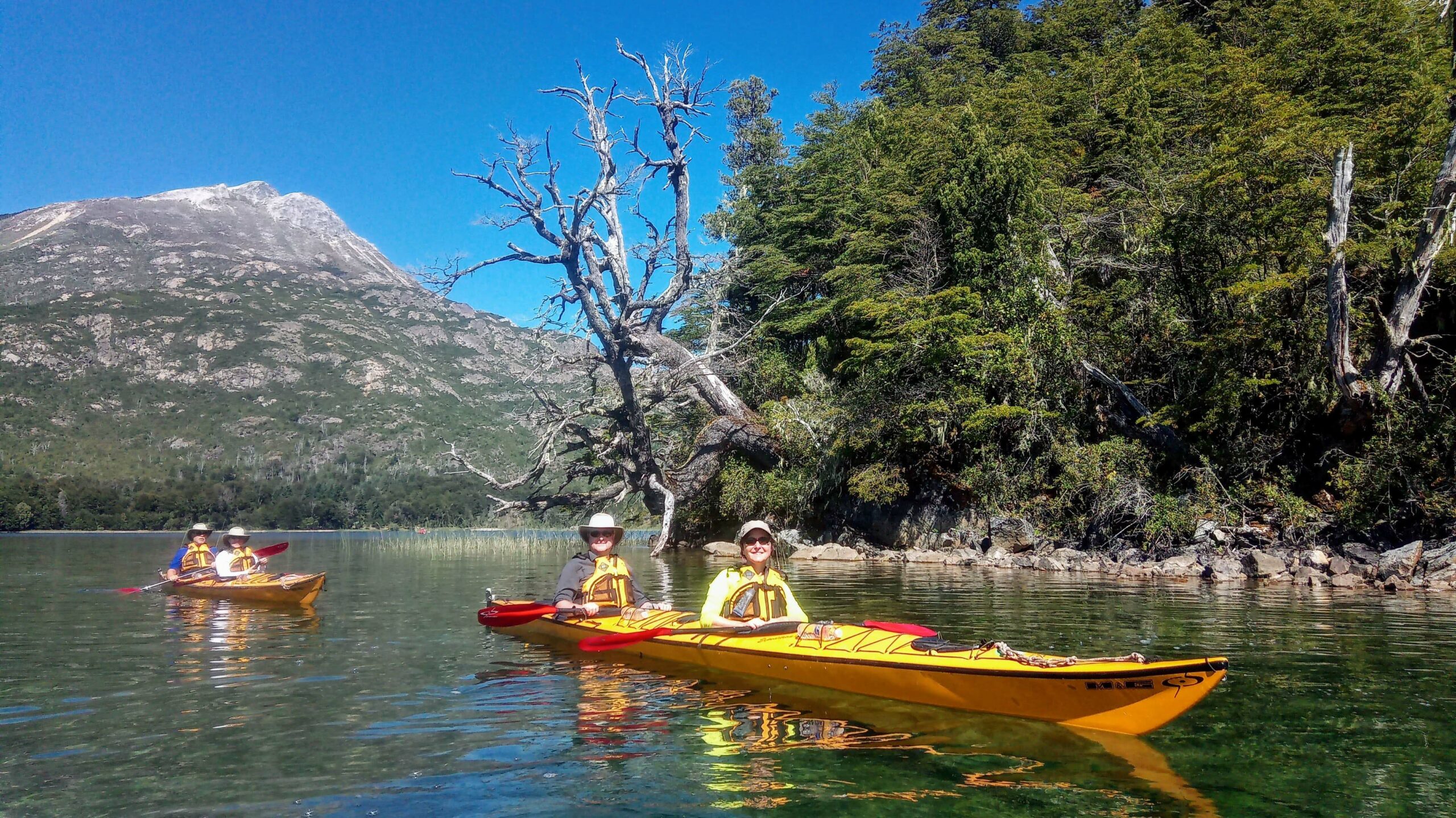 Mascardi  Lake  is the place to be delighted by the incredible natural surroundings and be touched by the quietness of the  unique atmosphere.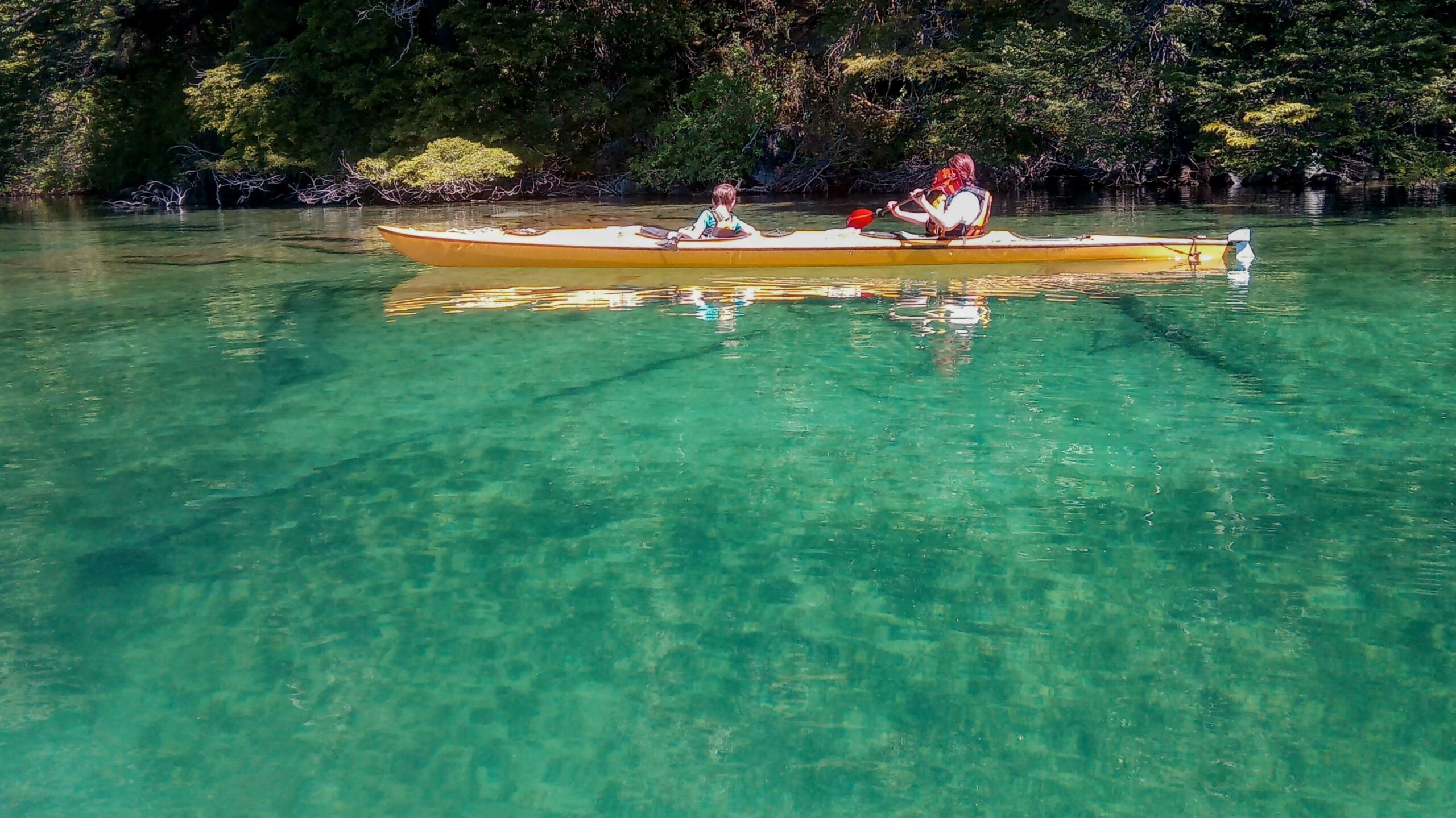 An Adventure not to be missed in your next Patagonia visit! 
*** The guide will decide the kayaking route according to weather conditions and also the group physical conditions. Paddling prior experience is not required but good physical condition is needed to better enjoy this activity ***