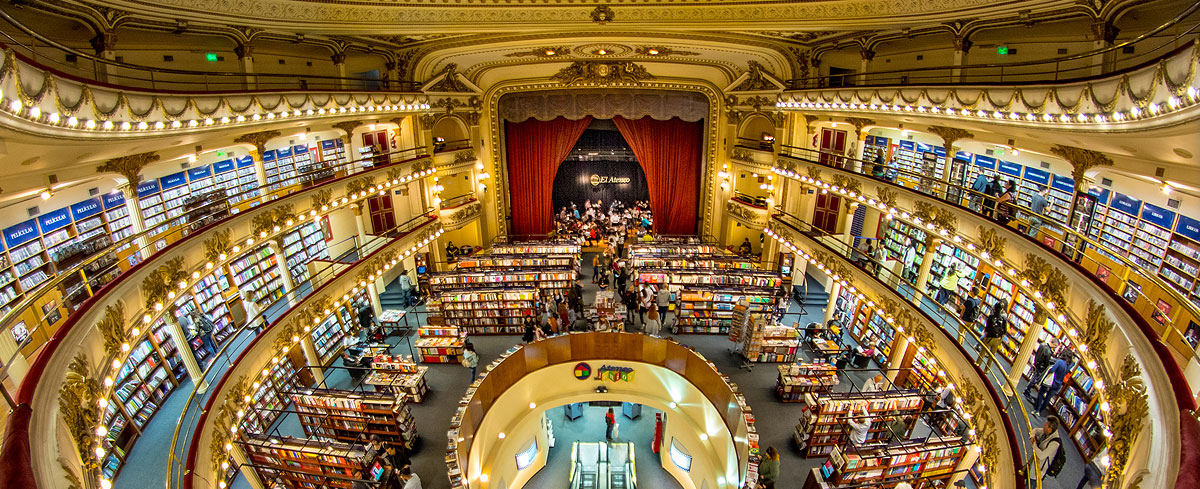 Buenos Aires is proud of its literary history. Many cultural activities throughout the year contribute to its continuity over the years, making the city a unique literary tour in Latin America.
---
Buenos Aires is the cradle of national literature icons that marked entire generations: Jorge Luis Borges, José Hernández, Roberto Arlt, Rodolfo Walsh, Victoria and Silvina Ocampo, Alfonsina Storni, Ernesto Sábato and Julio Cortázar, among many others.
The literary gatherings in the historic cafes that have once been a nocturnal home for writers and poets, have become unmissable points of the city for its architectural design and history, witnesses of characters that left their mark on the universal literary and artistic history.
The International Book Fair of Buenos Aires is visited by more than one million people every year; offering book signings and conferences of renowned intellectuals, professional lectures for the publishing industry, artistic shows and recreational activities for all ages.
The Night of the Bookstores is another great event: one night a year, the mythical book stores scattered along Corrientes Avenue take over the city until midnight.
We cannot forget to mention the famous bookstore El Ateneo Grand Splendid, chosen by the British newspaper The Guardian as the second most important in the world in its field. Every day, hundreds of curious and avid readers pass by to marvel at its atmosphere. Built on the old Grand Splendid theater cinema in the Recoleta neighborhood, it opened in 1919 and still retains its former splendor and elegance.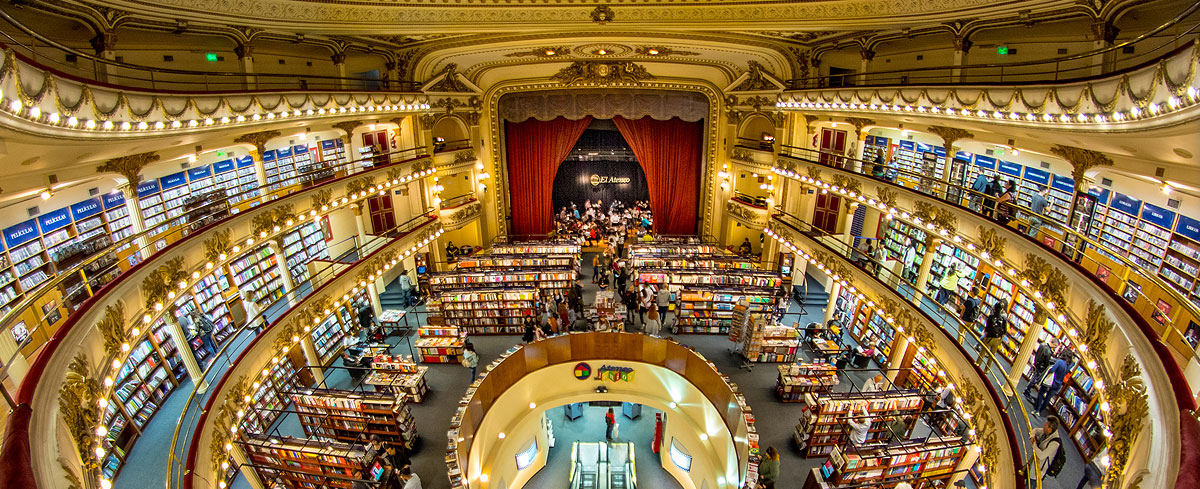 In addition, daily you can find multiple used book fairs in different parts of the city; an excellent opportunity to find classics and lost jewels at more affordable prices.
Undoubtedly, Buenos Aires is a literary city par excellence. In Kallpa Tour we can help you organize a custom tour, to visit all these mythical places and learn about the country's literary history guided by expert guides.
---