An Unforgettable Patagonian Adventure at Estancia Bonanza!
We're excited to introduce you to a hidden gem in the heart of Patagonia, Argentina – Estancia Bonanza. Surrounded by the breathtaking landscapes of El Chalten, this estancia offers the perfect blend between adventure, relaxation, and deep connection with the region's natural attractions
Accommodation: A Cozy Retreat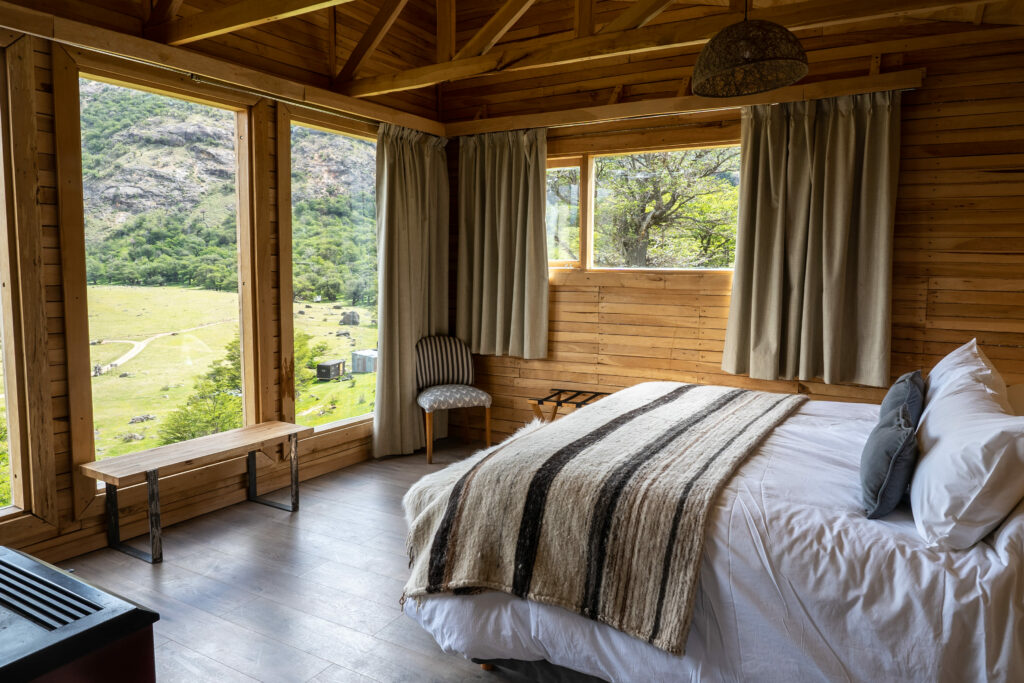 At Estancia Bonanza, you have the opportunity to choose from a selection of cozy accommodations, each with its unique style.
Puestos de Veranada is the embodiment of rustic charm, with five double rooms and one quadruple room, all offering stunning vistas of the northwest face of Monte Fitz Roy. The maximum capacity for each room is 2 to 4 guests, making it an ideal choice for a couple's getaway or a small group of friends.
If you are traveling with your family or group of friends, you can also choose Casa de Campo, the former residence of the estancia's owners, is a spacious and comfortable lodging. It features two bedrooms, private bathrooms, a cozy living area, and a well-equipped kitchen. Situated just 5 minutes from the common areas, this accommodation is perfect for a group of up to six people, offering flexibility in room arrangements.
For a more intimate stay, you can choose Casa de Huéspedes. This 40m² studio offers a private bathroom and can comfortably accommodate up to four people, making it an excellent choice for a family or a small group of friends.
Common Areas: Where Comfort Meets Nature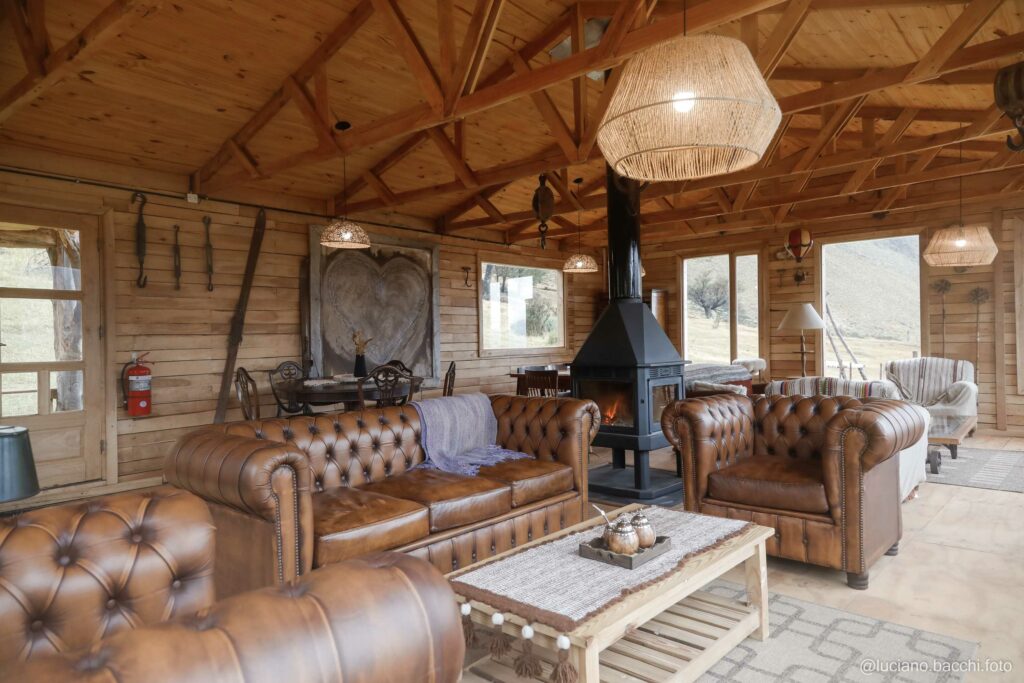 The common areas at Estancia Bonanza are designed to provide you with the perfect balance of comfort and natural beauty.
La Pulpería, the on-site restaurant, serves traditional Patagonian cuisine cooked over open fires. It is a culinary experience you don't want to miss.
El Rancho is an open lounge that invites you to relax and unwind. It offers comfortable seating, a variety of board games, and the warmth of a wood-burning fireplace—a cozy space to share stories of your adventures.
Lo de Lita, the charming tea house, is a serene spot where you can enjoy a buffet breakfast with panoramic views of Monte Fitz Roy and the Río de Bosque Valley.
Adventure Awaits: A Playground for Nature Lovers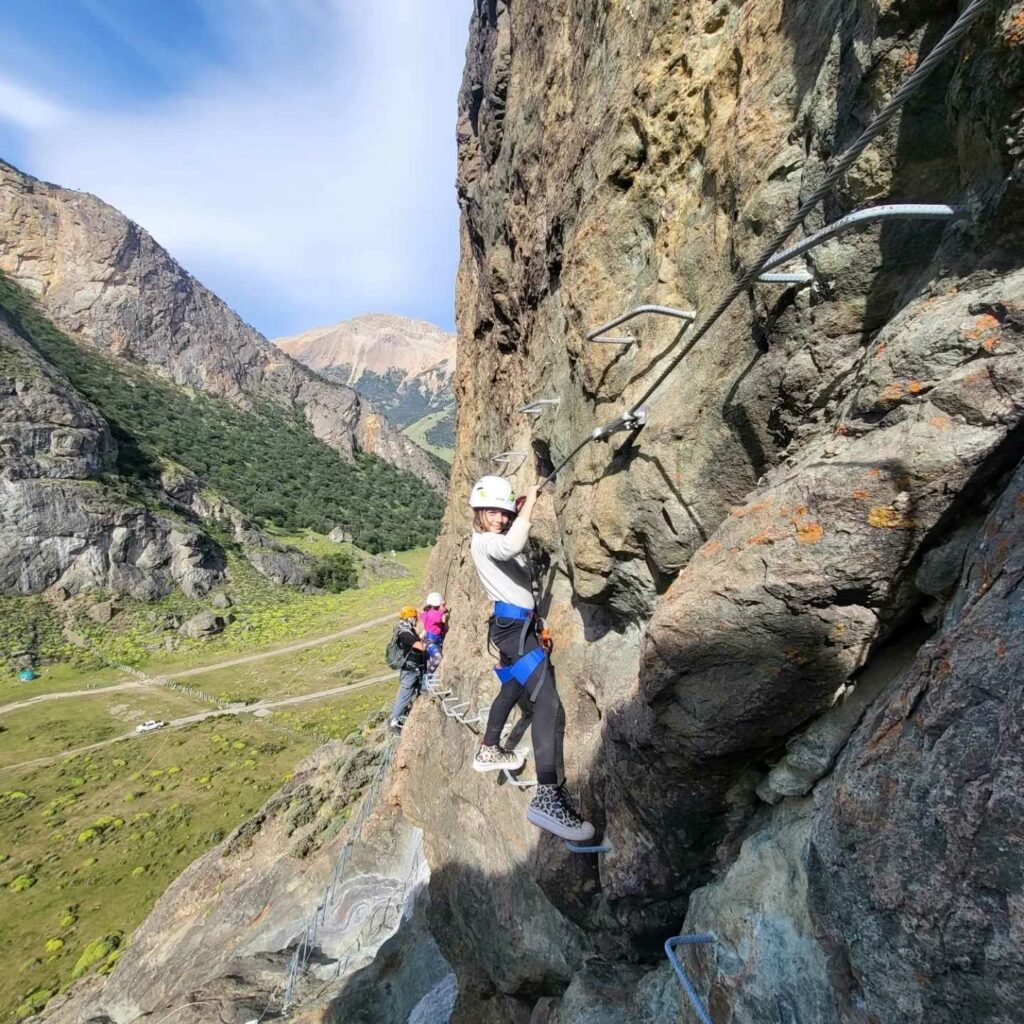 If you're an adventure seeker, you're in for a treat at Estancia Bonanza. The vast, Patagonian landscape offers a great playground for outdoor enthusiasts. Choose from a range of exciting activities, including:
Horseback Riding: Explore remote corners of the estancia, passing through enchanting forests, crystal-clear streams, and majestic mountain ranges.
Climbing: Test your mettle on various climbing routes tailored to different experience levels.
Mountain Biking: Pedal through well-marked trails that wind through Lenga and Ñire forests, all while taking in the stunning mountain vistas.
Trekking: Discover the breathtaking beauty of Patagonia with guided hikes of varying difficulty levels.
And More: If you're feeling particularly adventurous, there's kayaking, rafting, and the unique Vía Ferrata experience, combining climbing, trekking, and even a thrilling zipline.
Estancia Bonanza is a great destination for travelers looking to combine adventure and comfort in a setting that's nothing short of magical. Whether you're planning a day trip or an extended stay, this hidden gem promises an authentic experience.