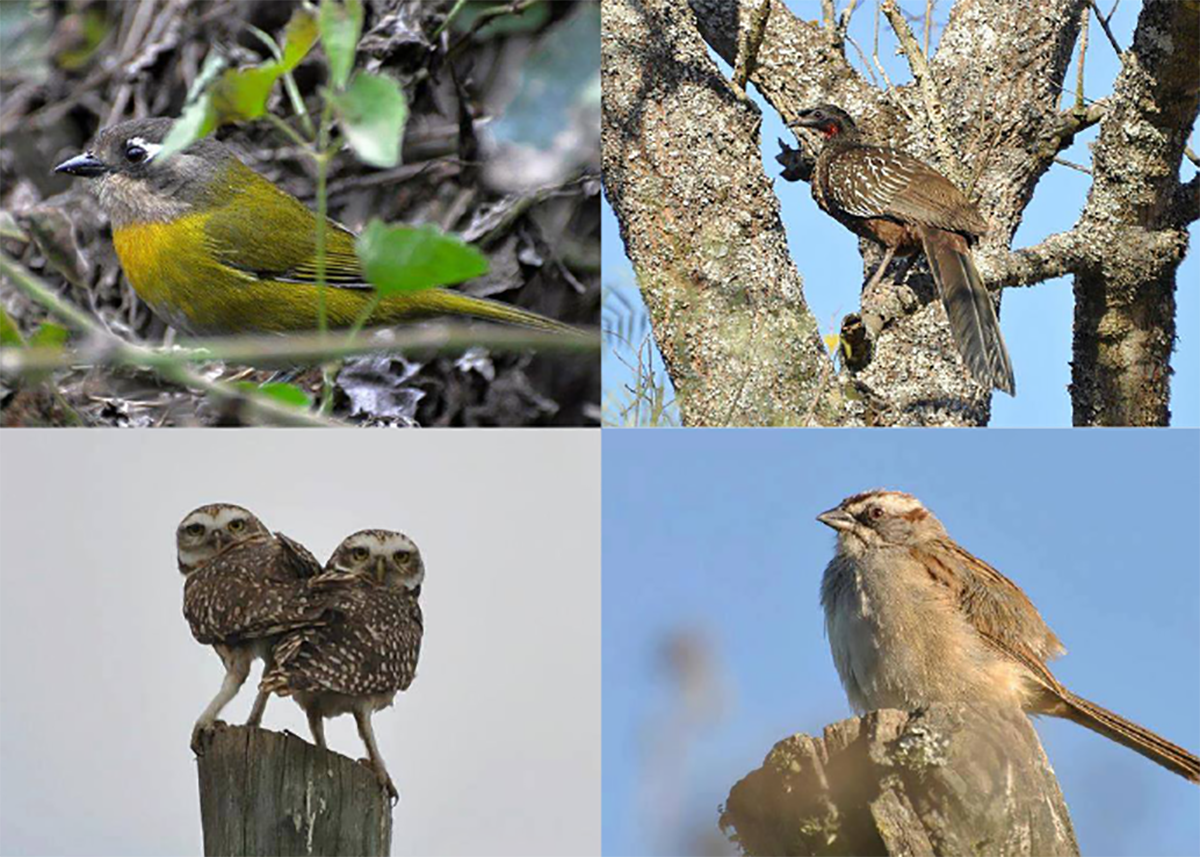 The perfect place for bird watching enthusiasts, in a unique natural environment.
---
The Huaico Natural Reserve protects a remnant of mountain jungle in a very good state of conservation, adjacent to Villa San Lorenzo, just 8 km from the city of Salta.
It is a private reserve, whose land was donated by its owners to the Yuchan Foundation, the NGO responsible for its management and administration. It comprises 51 hectares of cloud forest, destined for conservation, scientific research, environmental education and ecotourism.
It is a place to enjoy nature, where jungle vegetation unfolds and surrounds you. In each corner you will enjoy the sounds of the river, waterfalls and the fauna of the place.
One of the main attractions in the reserve is the great diversity of birds. Whoever wants to visit and conduct the bird watching circuit, must do so accompanied by an authorized guide. You will be able to observe and learn about the birds that inhabit the amazing environment of the mountain jungle.
The proposal to visit the reserve participating in this activity can be half or full day:
After an early breakfast at your hotel, you will be picked up to drive you to the Huaico Natural Reserve, only 15 minutes northwest from Salta downtown. We will spend about 3 hours birding along the trails that will permit us to walk from the lowest strata to the highest elevation of this cloud forest. Amongst the 220 species recorded here, there is a fine selection of colorful parrots, tanagers, hummingbirds, furnariidae and antshrikes.
We will be in search of forest birds such as yungas dove, dusky-legged guan, ocellated piculet, dot-fronted and cream-backed woodpeckers, mitred parakeet, scaly-headed parrot, slender-tailed woodstar and the rather confiding gray-necked wood-rail.
We hope that our sightings on passerines -strongly influenced by the time of the year and weather conditions- will include many attractions such as white-winged and crested becards, stripe-crowned and azara's spinetails.
Before midday, we plan to be at the "raptor's watch deck", from where we stand good chances to see Andean condor and/or the majestic black-and-chestnut eagle soaring around. As usual, these rare species are never assured but other birds of prey sightings can include swallow-tailed kite, roadside and short-tailed hawks and the shy barred forest-falcon.
This is the final stop for the half day excursion, but if you are willing to go on into a full day birdwatch, after picnic-lunch in the reserve we will drive eastwards again into the Sianca Valley to yet another private protected wetland.
An amazing abundance of waterfowl concentrates here including the rosy-billed pochard, white-cheeked and brown pintails, speckled and cinnamon reals, Brazilian and lake ducks, white-faced ibis, coots, herons and storks.
The reeds and rushbeds give shelter to occasional southern screamer, snail kite and wren-like rushbird, while the surrounding thickets will provide chances for the attractive red-legged seriema, whistling heron, red-crested cardinal, lined seedeater, and many others.
Later in the afternoon, we will drive back to your hotel, perhaps doing the checklist of a very productive day! Without a doubt, an amazing experience with a wonderful staging of these winged creatures.
---
GENERAL INFORMATION
Includes: Round trip transfers from the hotel. Spanish/English bilingual guide. Entrance fee to the Huaico Natural Reserve. Birdwatching checklist.

Not included: Lunch, snacks or beverages. Tips or any other extra costs.

Operation: From January to September.

It is recommended to all visitors to bring: Hat or cap. Sunscreen. Insect repellent. Sufficient drinking water for the day. Comfortable and suitable clothes and shoes for hiking.