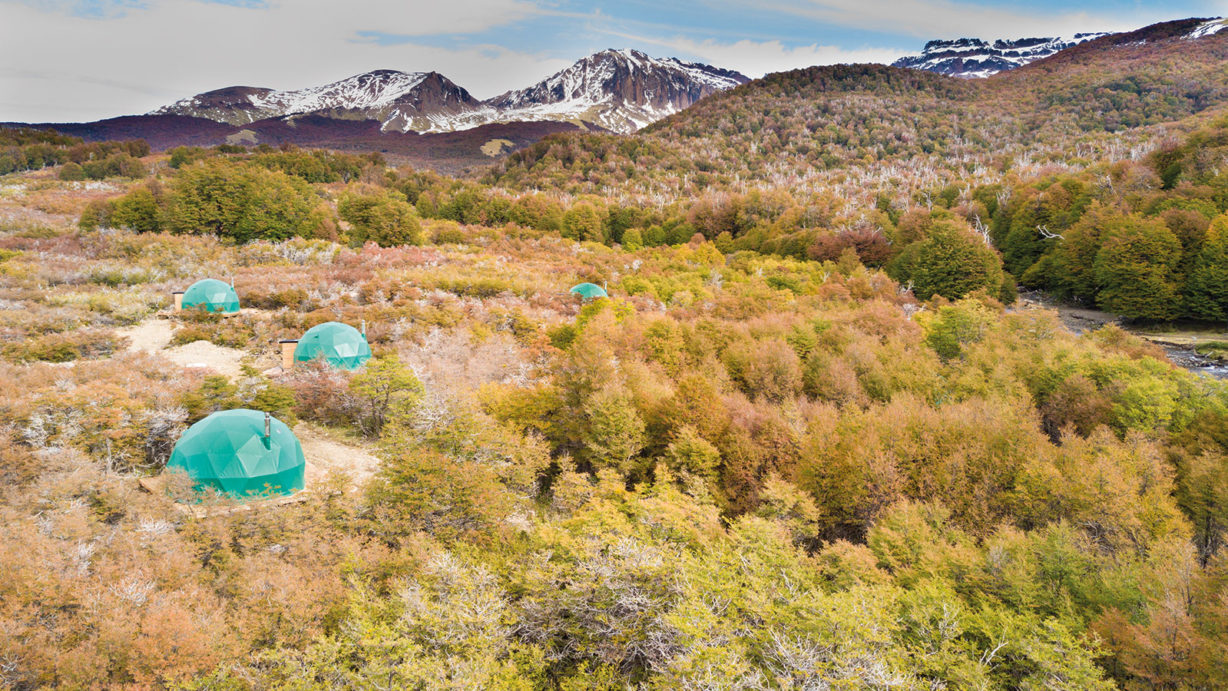 Stay in high-end private domes on a natural reservation in the heart of Patagonia. 
Experience pure contact with nature, without leaving behind all the comforts of the best lodging, exquisite food, and the most exciting outdoor activities.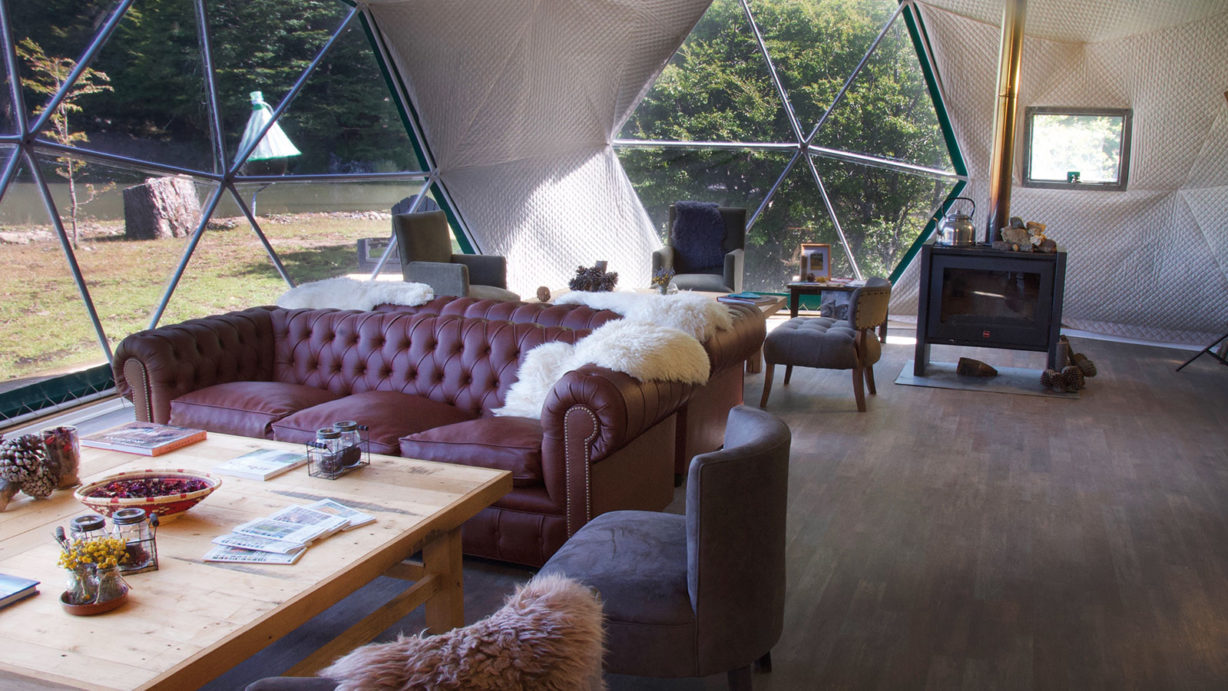 Double or Triple Domes
Equipped with queen-size box spring and mattress with down duvets. Options: Mat Bed, twin or three beds. You fall asleep and wake up to an incredible view of the landscape. have a full-bathroom, hot water available round the clock, biodegradable bath products, and all the amenities the most discerning guest may expect.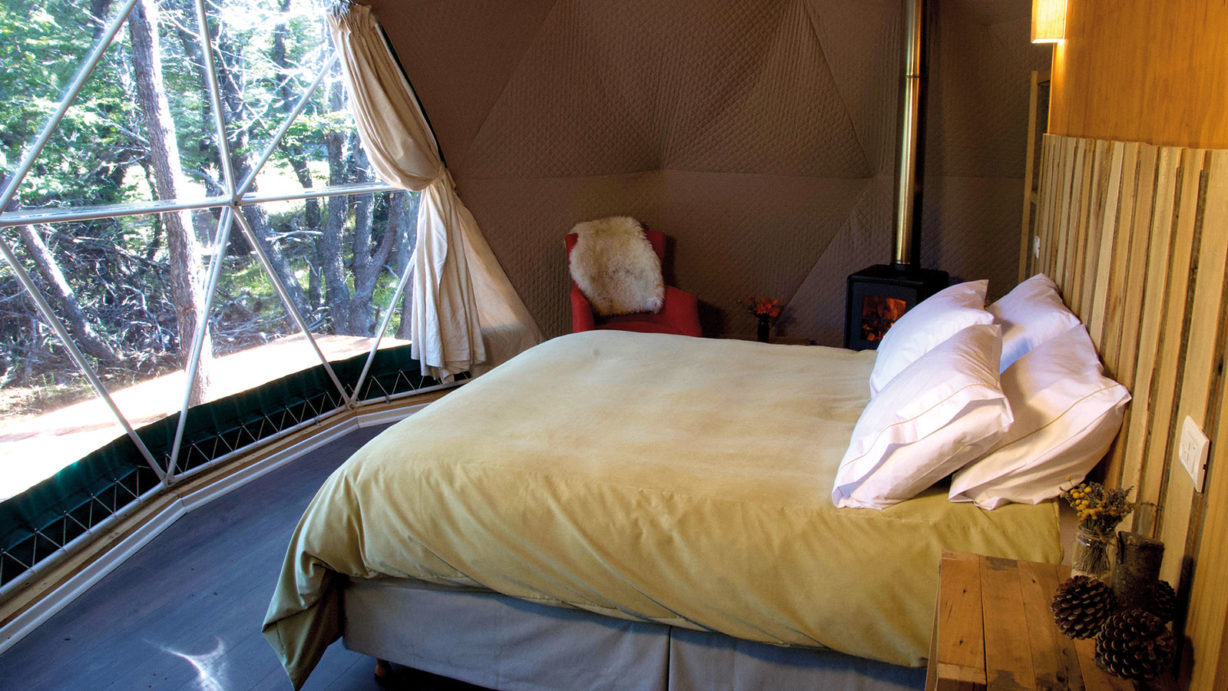 Rooms are surrounded by Nature. The unique experience of sleeping in the forest implies feeling how the wind caresses the lenga tree branches, hearing birds warble and water flowing in the creek. The layout of these domes was designed to allow maximum privacy. Each guest has his own private deck with open views from his room.
To Feel Nature's rhythms makes your experience unique at the same time, it will be plentiful: plenty of activities and flavors.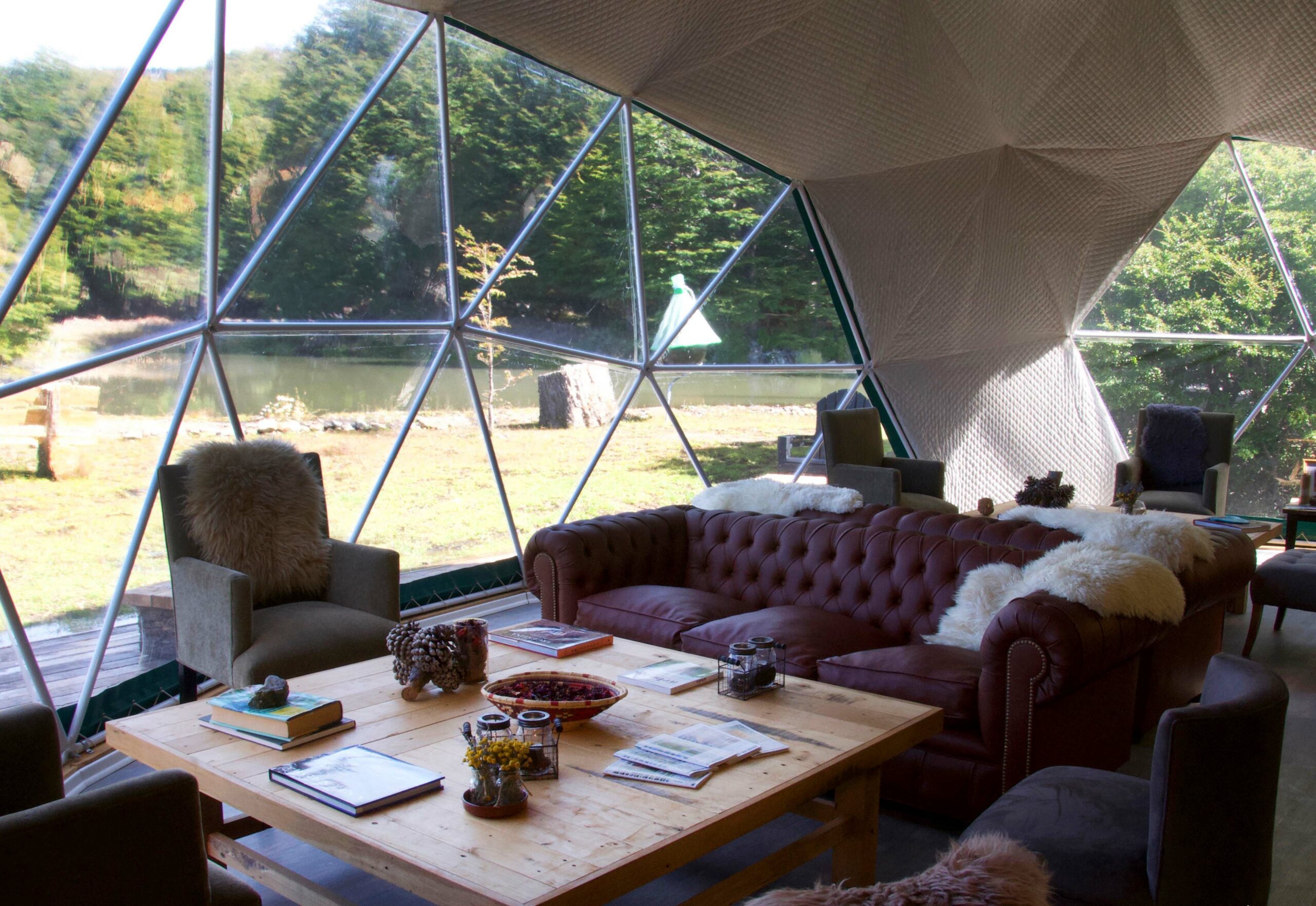 Activities 
The reservation offers 6200 hectares of Patagonian Andean Forests with numerous circuits for the most incredible activities in Nature. Your stay includes daily excursions you can choose that demand different levels of physical effort.
These excursions will allow you to tour the lenga and ñire forests, cross melting snow-formed creeks and discover at every step new landscapes in imposing Patagonia. You will be able to see the most representative local fauna: woodpeckers, caiquenes, condors, foxes and deer, among others.
Between November and April, Huemules offer an incredible array of landscapes to enjoy. During this time of the year, you will be able to do some trekking, horseback riding, and mountain biking excursions, covering unique circuits with breathtaking scenery just in the company of the Patagonian immensity.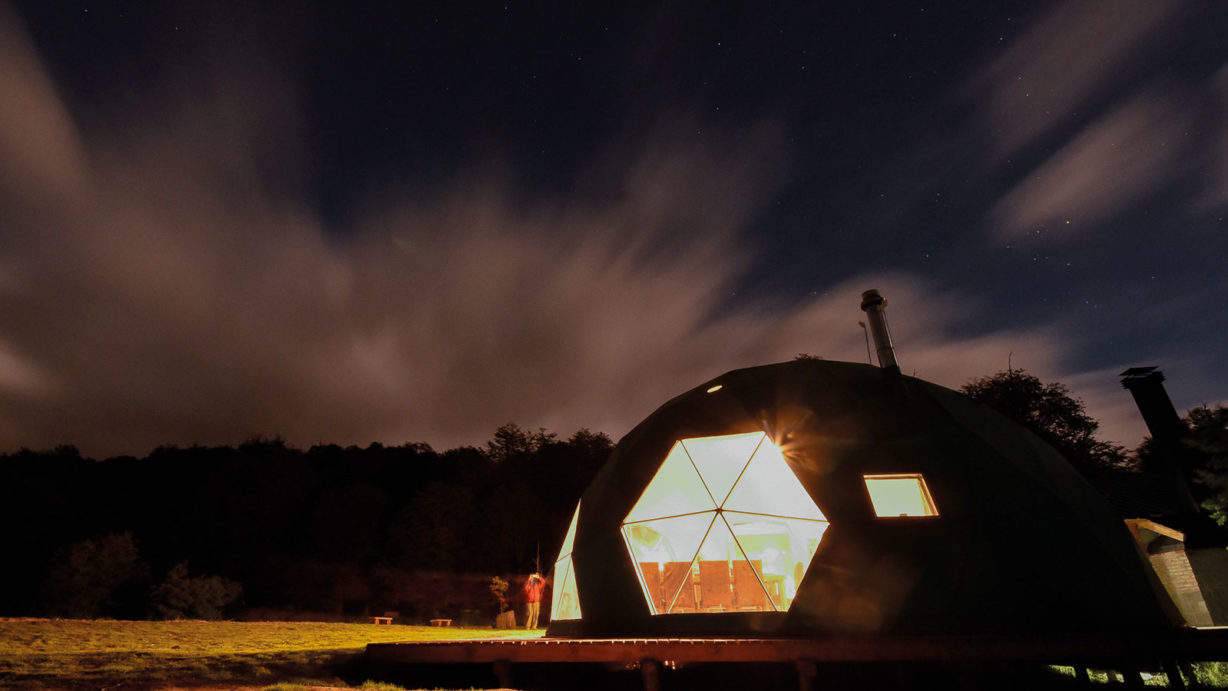 An ideal place to live Patagonia to the fullest!