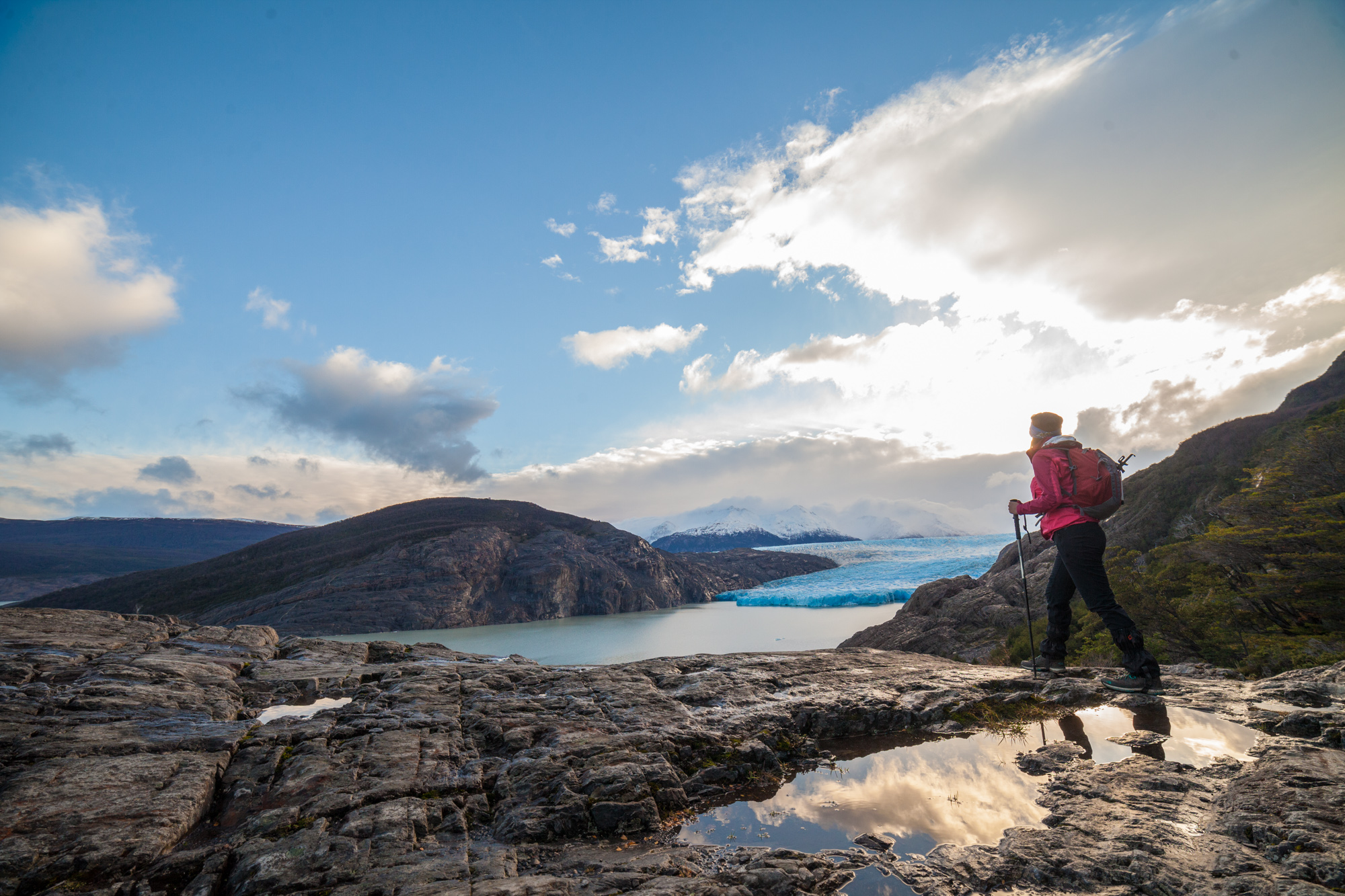 Summer is not the only time to hike in Patagonia! Kallpa took part of a trip to Torres del Paine National Park in Chile, to walk the W Circuit in winter time. We want to share this different trekking experience with you.
---
From May to August it is possible to experience a rare trekking adventure in Torres del Paine: a 6 days hiking wintry version of the famous W Circuit in the cold, through an inhospitable and deserted environment, snow-covered mountains, crowdless sceneries and surrounded by nature. Also, enjoy delicious meals and drinks, spend unforgettable moments and rest the nights in comfy mountain lodges.
Felipe, our Kallpa member that took part on this adventure, describes the ambience: "Such a wild and unique environment allows you a close encounter with guanacos, condors and -of course- with the spirit of the puma, that is present in each and every moment of this great wintertime trekking. At the feet of the bicolored Horns and at the top of the white and blue Grey glacier, in the depth of Ascencio Valley and in the face of Francés Valley, the Andes are overwhelming."
The journey takes you to the three exceptional spots in the park: the base of the Towers, the French Valley and the Grey Glacier; always in the company of a specialized and expert mountain guide. The last day and for the final picture, a ferry boat ride across Pehoé Lake.
Overall, this unique adventure provides a defiant winter trekking challenge on ascending and descending mountain trails towards impressive lookouts with fantastic views of the amazing Paine Towers, glaciers, lakes and icebergs. Full contact with nature when the park is nearly empty.
Despite the cold, the weather and the fatigue, according to Felipe nothing could make you quit this challenge: "No glacier ice could freeze your sensations. No weather conditions, rain or snow would stop your intentions. On the contrary, they will most probably bring up to the top your physical capacity, internal feelings and strength to walk and fulfill the W Circuit".
Don't miss the chance to feel the power of nature along the intense and crowdless W trekking in winter at the southern side of the Torres del Paine Massif, one of the most beautiful natural environments of the World!
---