Bahia Bustamante is a Patagonian seaside Lodge and town surrounded by pure nature well known for its biological biodiversity. Few places in the world can offer such a number and diversity of seabirds and marine mammals. You will find yourself surrounded by magnificent white sandy beaches with  crystal clear water, framed by red rocks reaching inland and the lunar landscapes of the great desert.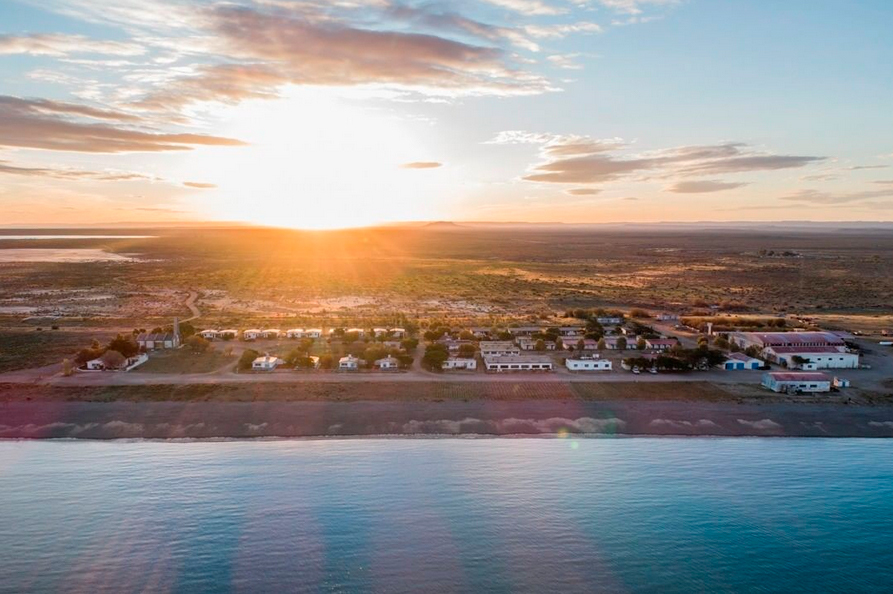 Bahia Bustamante was founded in the 1950s as a seaweed settlement, inhabited by more than 400 seaweed workers and their families with everything this small "town" needed. The old houses which used to belong to the first inhabitants are now renovated to receive guests and nowadays Bahia Bustamante offers:

4  spacious and cozy Superior Sea Cabins and 2 standard Sea Cabins. Both Sea Cabins categories offer Ocean front view terraces. Each Cabin has 2 double bedrooms with capacity for max 4 adults, a living room and 1 fully equipped bathroom, Minibar, full board (except beverages) & activities inside the property – coordinated the night before. Mountain bikes are available and the living room features a small window overlooking the sea.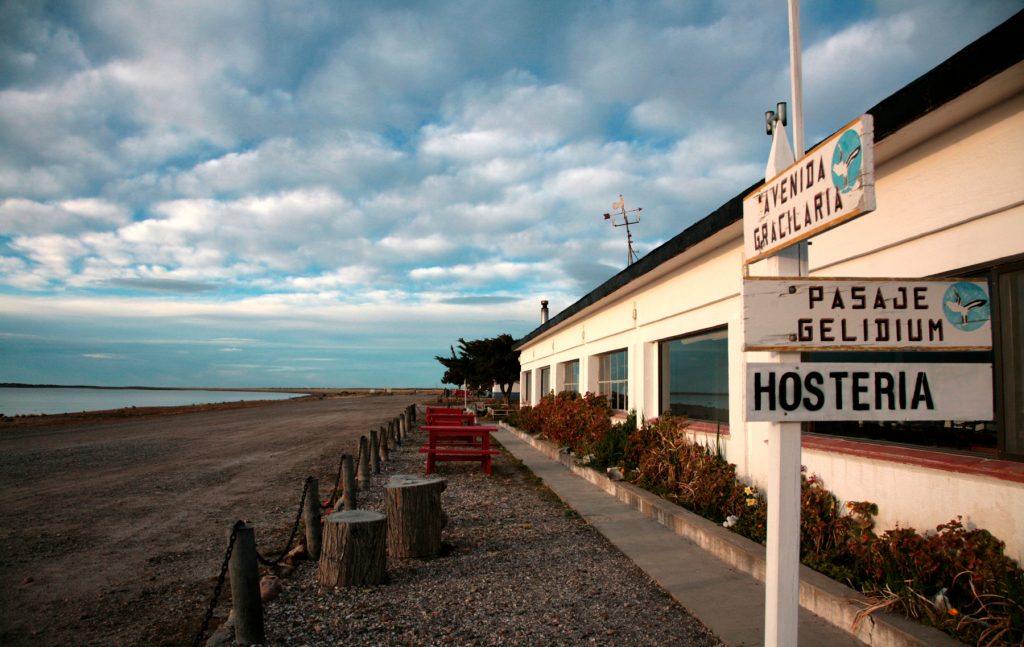 5 Steppe Cabins located just behind the Sea Cabins, these are much simpler. Steppe Cabins have 1 double room with maximum capacity for 3 people, a dining room, a small living room with a single bed, a bathroom and a kitchen with cook top & basic tableware. This option does not include activities or meals.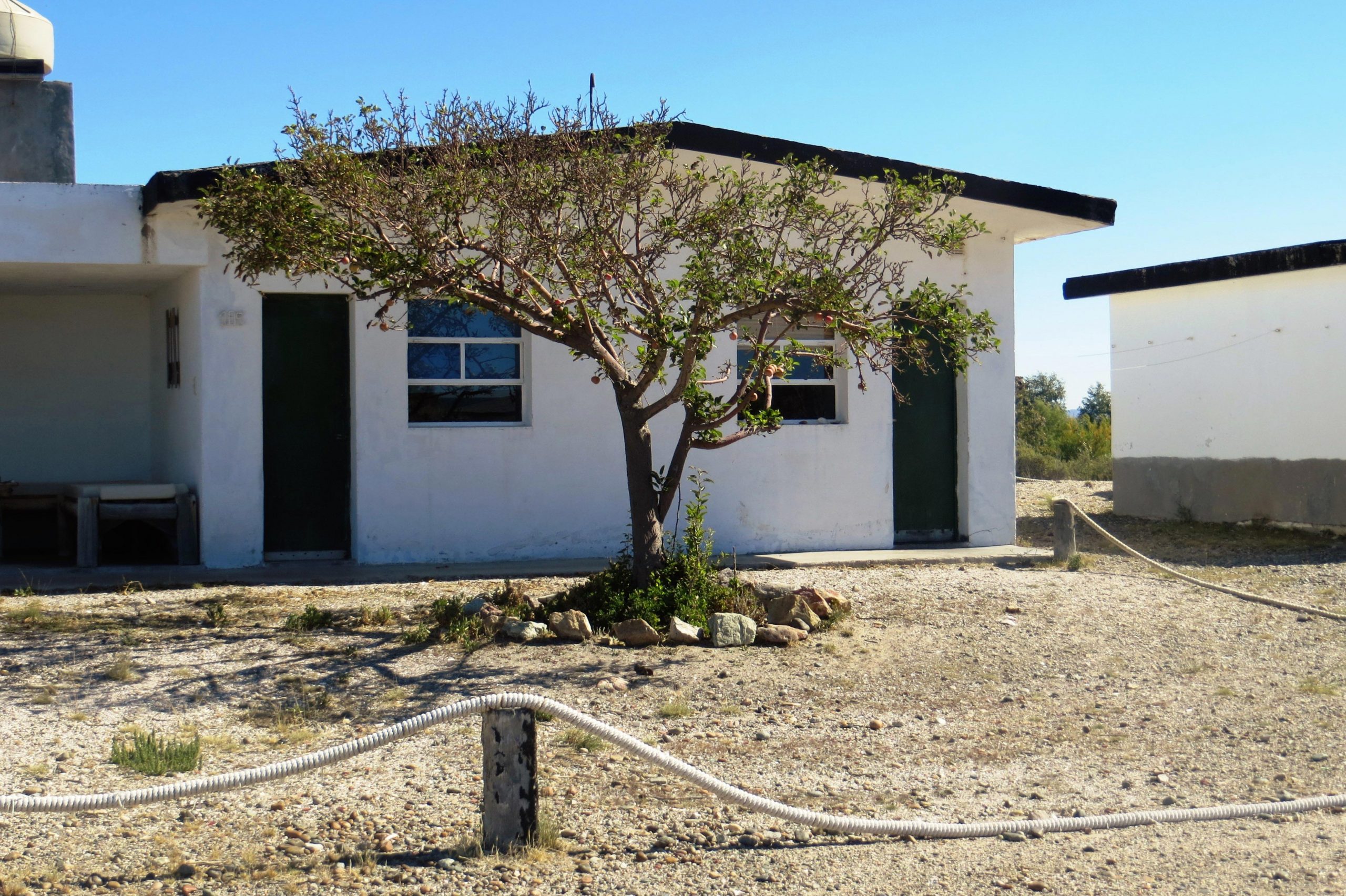 The Main Lodge Located where the town had its old General Store, today holds the common areas of the Lodge, preserving a typical Patagonia atmosphere. The Restaurant serves local food in a menu based on seaweed, lamb meat, fish & other sea products, and fruits & vegetables from the organic garden.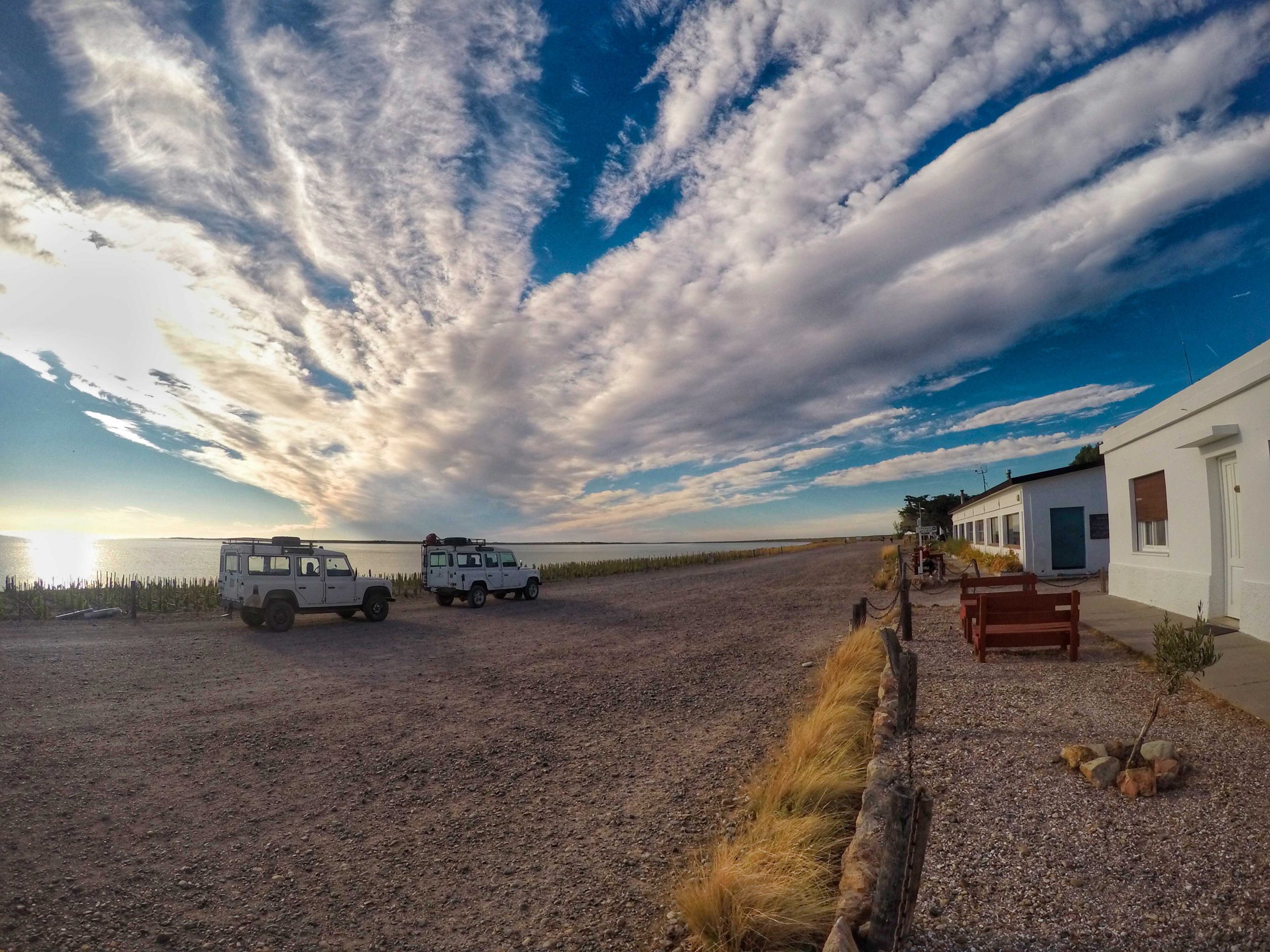 The Bar & Living Room is the perfect place to relax with a view to the sea through the immense windows. 
In the library it is possible to find books, bird guides and magazines. 
The Memorial Room is where you can find an introduction to the early days of the town in the 60s & the daily life of more than 400 workers. 
The Club: A game room with Pool, ping-pong, table-football & board games.
What activities can be done at Bahia Bustamante?
Bahia Bustamante offers exploration activities proposed on a day-to-day basis (operation is subject to tides and weather conditions). Guests can choose from half day to full day explorations from:
Navigations visiting Sea Lions, Magellan Penguin and Seabirds colonies.

Biking, trekking or touring on 4×4 trucks to discover wonderful beaches, great archaeological and geological sites and petrified forests

Self guided trekking and biking trails are available to discover the place at guests' own pace.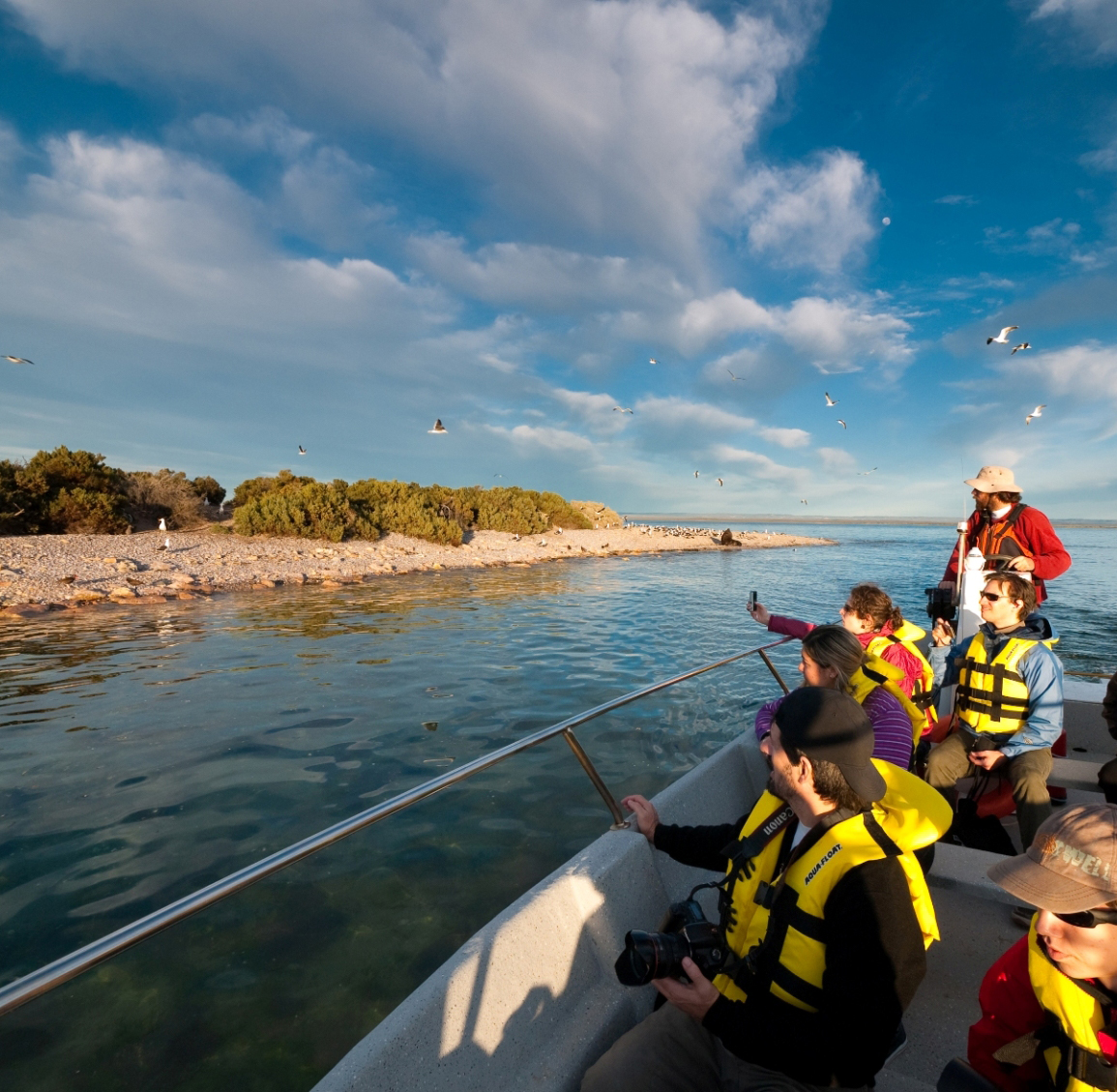 What species can be found at Bahia Bustamante?
Magellanic Penguin colony (spheniscus magellanicus), which reaches up to 100.000 individuals. 

Significant colonies of Blue-eyed Cormorant (Phalacrocorax atriceps), . 

2 endemic species: The Chubut Steamer Duck (Tachyeres leucocephalus) and the Olrog´s Gull (Larus Atlanticus). Red knot (Calidris canutus), the White-rumped sandpiper (Calidris fuscicollis) and the Hudsonian godwit (Limosa haemastica)  

The Sea Lions colony on the islands (Otaria Flavescens) reaches up to 4.000 individuals. 

The richness of the area also attracts the presence of killer whales, dolphins and Commerson's dolphin. 

With a little bit of luck, on their way from or to Valdes Peninsula, a Right Whale or an Elephant Seal may visit Bahia Bustamante shores as well.

Regarding Steppe wildlife, you will be surprised to see all kinds of native animals that live in this part of Patagonia: Patagonian Cavy, lesser rheas, guanacos are easy to spot and, occasionally, some restless armadillo or skunk may lean out of a thorny bush.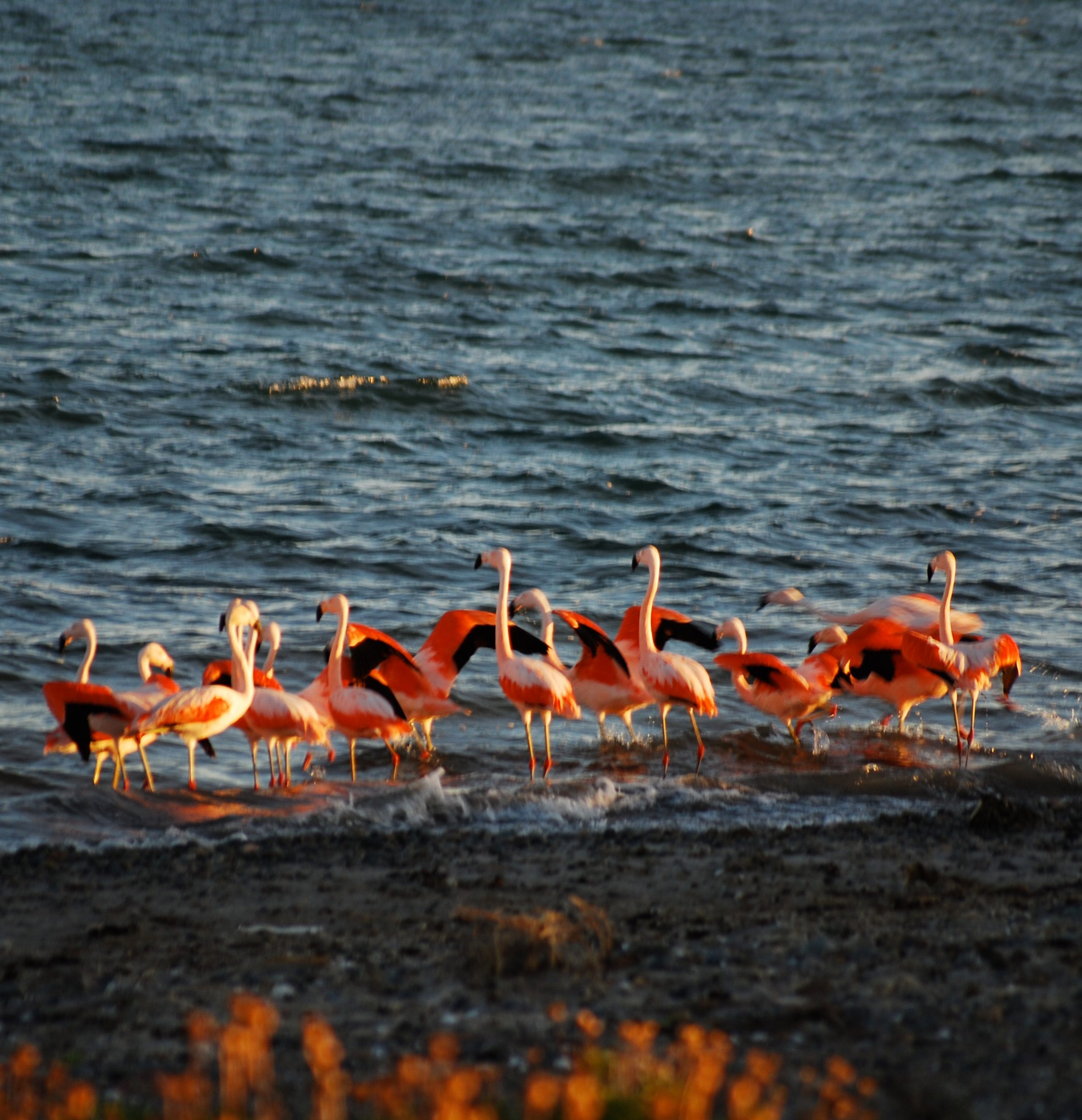 Due to its biodiversity richness it has been included in ´Patagonia Austral´ National Park & ´Blue Patagonia´ UNESCO Biosphere Reserve and listed as an IBAs (Important Bird and Biodiversity Areas)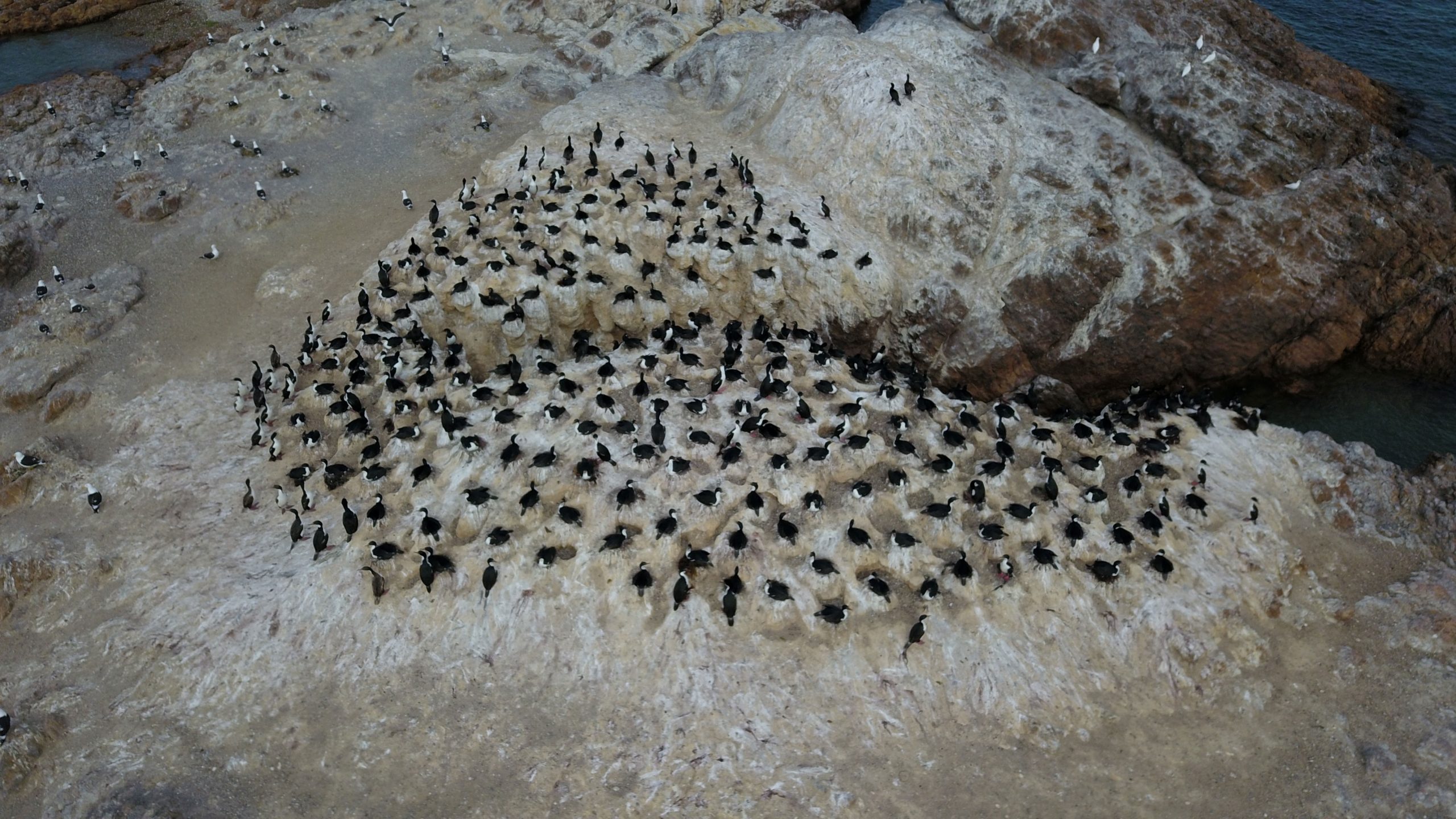 Staying in Bahia Bustamante Lodge also means taking a journey to the past, to discover the amazing life of the pioneers of this truly remote place in Patagonia. Don't miss the opportunity to discover Bahia Bustamante in your next Patagonian Adventure!