Just two hours away from the city, enjoy an unforgettable full-day adventure that combines an outdoor activity in full contact with nature and the adrenaline rush of sailing the rapids of the famous Juramento River. An aquatic adventure crossing a prehistoric canyon where fossil and geological tracks are in plain sight.
---
Only 100 km from Salta ́s capital city, the Juramento River canyon shows a rugged landscape, surrounded by geological formations, fossils and dinosaur tracks. A fun way to get to know it is to descend its twelve class II and III rapids by raft.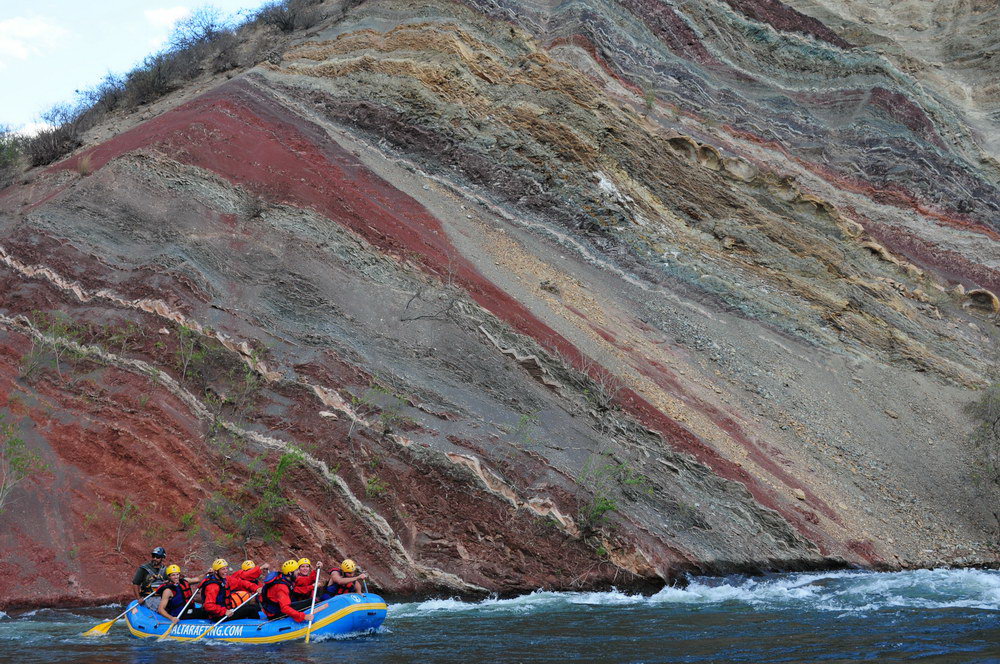 The aquatic adventure begins at 10:30 in the morning at the operational base, with an instructional rafting and safety course. The equipment is delivered and the descent through the rapids of the Juramento River begins.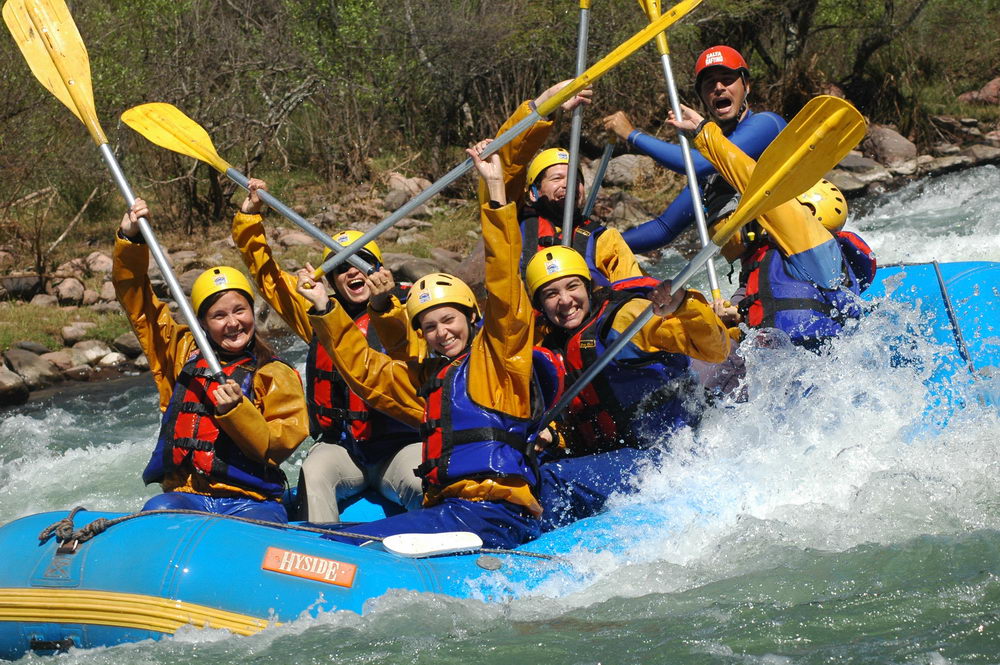 There are ten class III rapids, plus five class II ones, framed by the imposing landscape of the Canyon: a giant open pit between the mountains. 65 million years ago its walls were huge beaches inhabited by prehistoric animals.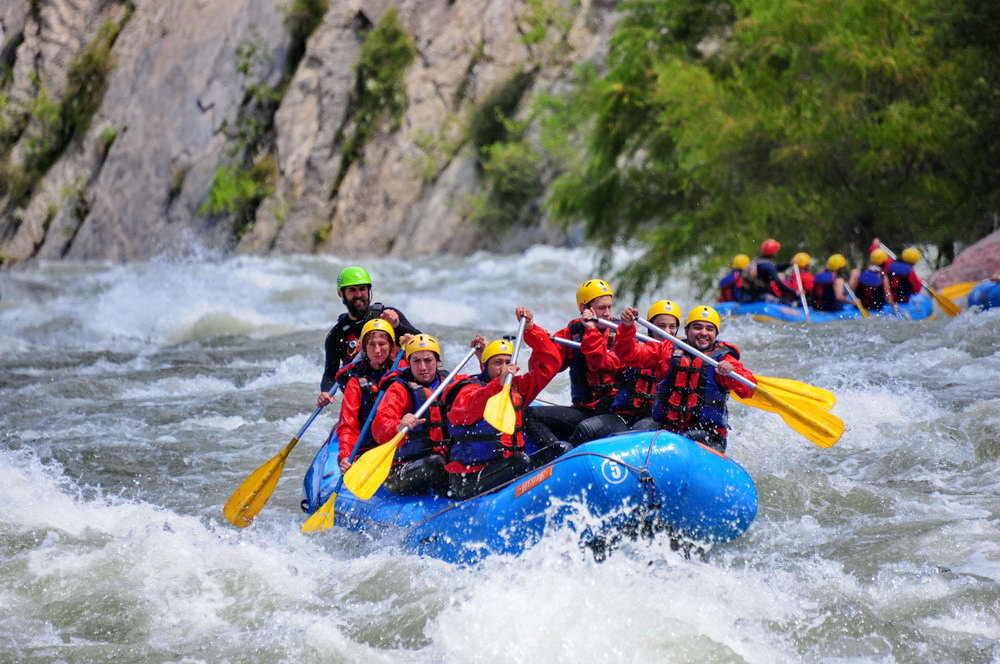 The descent ends 12 km later at the Los Lapachos area. The return to the base its a 20 minute ride. Afterwards, it is possible to stay for a barbecue.
The experience has an intermediate difficulty rating, with an approximate duration of 2 hours. Includes suitable raft guide.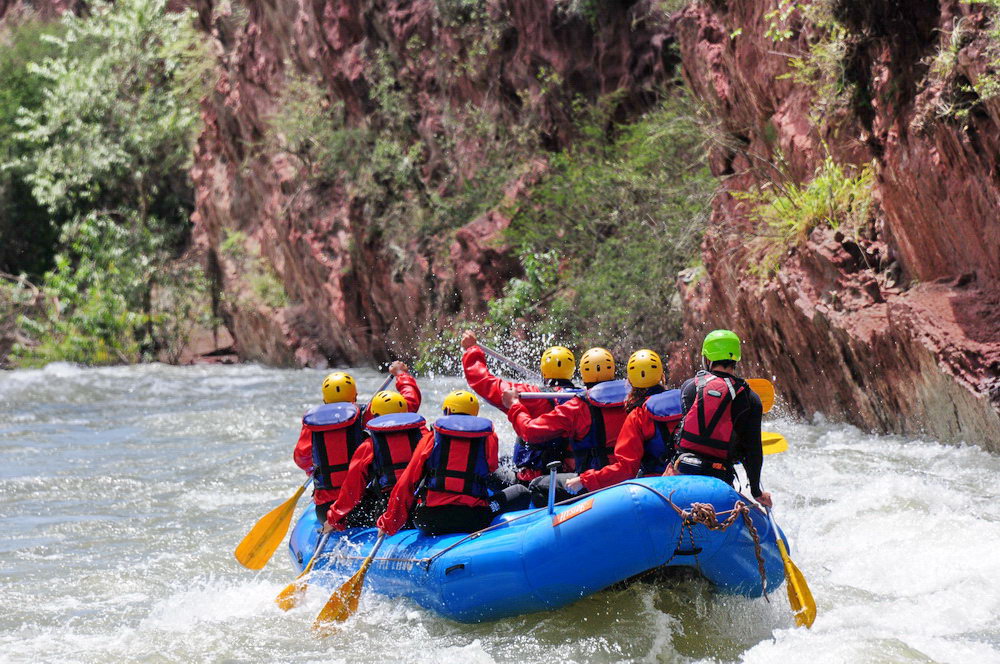 ---
GENERAL INFORMATION
Rafting starts every day at 10:30 am (with prior reservation).

Difficulty: intermediate

Duration: 2 hs

Includes: Raft guide. Safety kayak and necessary equipment (helmets, paddles, lifeguards, wetsuits, neoprene boots, jacket and waterproof pants).

Optional: Barbecue at the end of the rafting descent. Transportation from the Salta Rafting office to the Juramento River, departure 08:30 hs.

Bring a bathing suit, towel, repellent and sunscreen.

During rafting, high quality photographs are taken. Optional purchase.
---