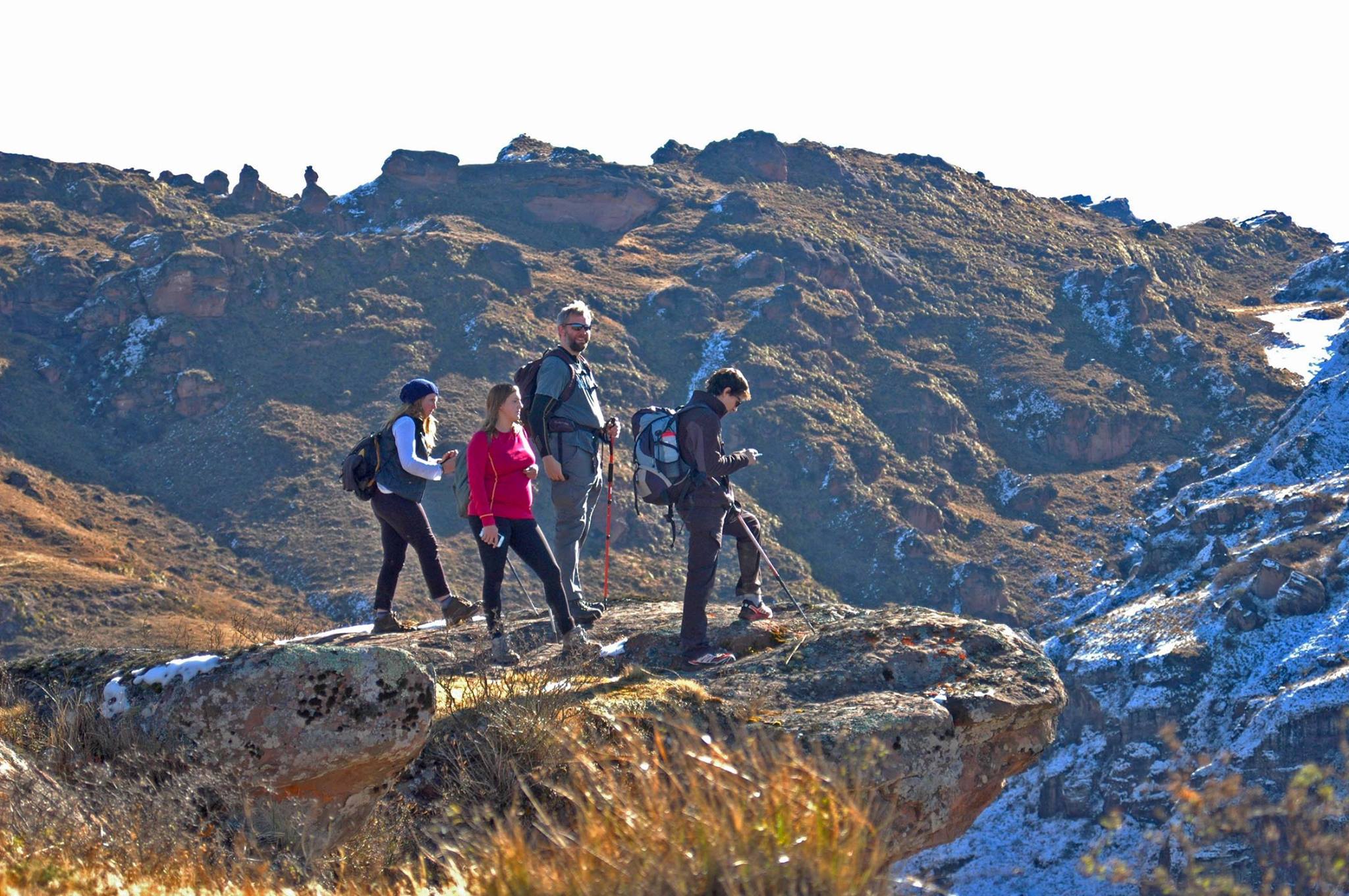 A hike where nature, culture and history combine for those active and adventurous travellers looking for an unforgettable experience in Northern Argentina.
Almost 100 km from the city of Salta you will find the Cuesta del Obispo, a zig-zag and steep stretch of the provincial route 33. The slope ascends from Chicoana and ends at Piedra del Molino.
---
The adventure begins anyday at 7 am and takes the whole day. Leaving Salta in southern direction, you will pass by Cerrillos and El Carril towns, turning West towards Chicoana until Quebrada de Escoipe. On the way, you will be able to see diverse species of cacti and a colorful and rocky landscape.
After the two-hour trip, at paraje Margarita the group will take a local bus ascending through Cuesta del Obispo, reaching the access to the National Park Los Cardones. The hike begins here, descending through Valle Encantado (Enchanted Valley), a natural sanctuary for the Salteños. Following a red dirt path surrounded by exuberant vegetation and multicolor rocks, the walk will provide an extraordinary scenery of natural colours and strange shapes sculpted on the rock through the years by rain and wind. It is said that walking through this path is like walking on the clouds, since there is a pond between high meadows and red rock formations where the clouds almost touch the ground.
One of the main attractions of this descent are the cave paintings that you will see entering a private plot, ancient traces of the Incaic culture that will remind you that this was once an Inca trail. On the way, you might also spot majestic Condors flying in their natural habitat.
Nature, history and culture combine in this hike. The highlights are definitely the incredible and colorful scenery above the clouds and the breathtaking views of Cuesta del Obispo whilst exploring Los Cardones.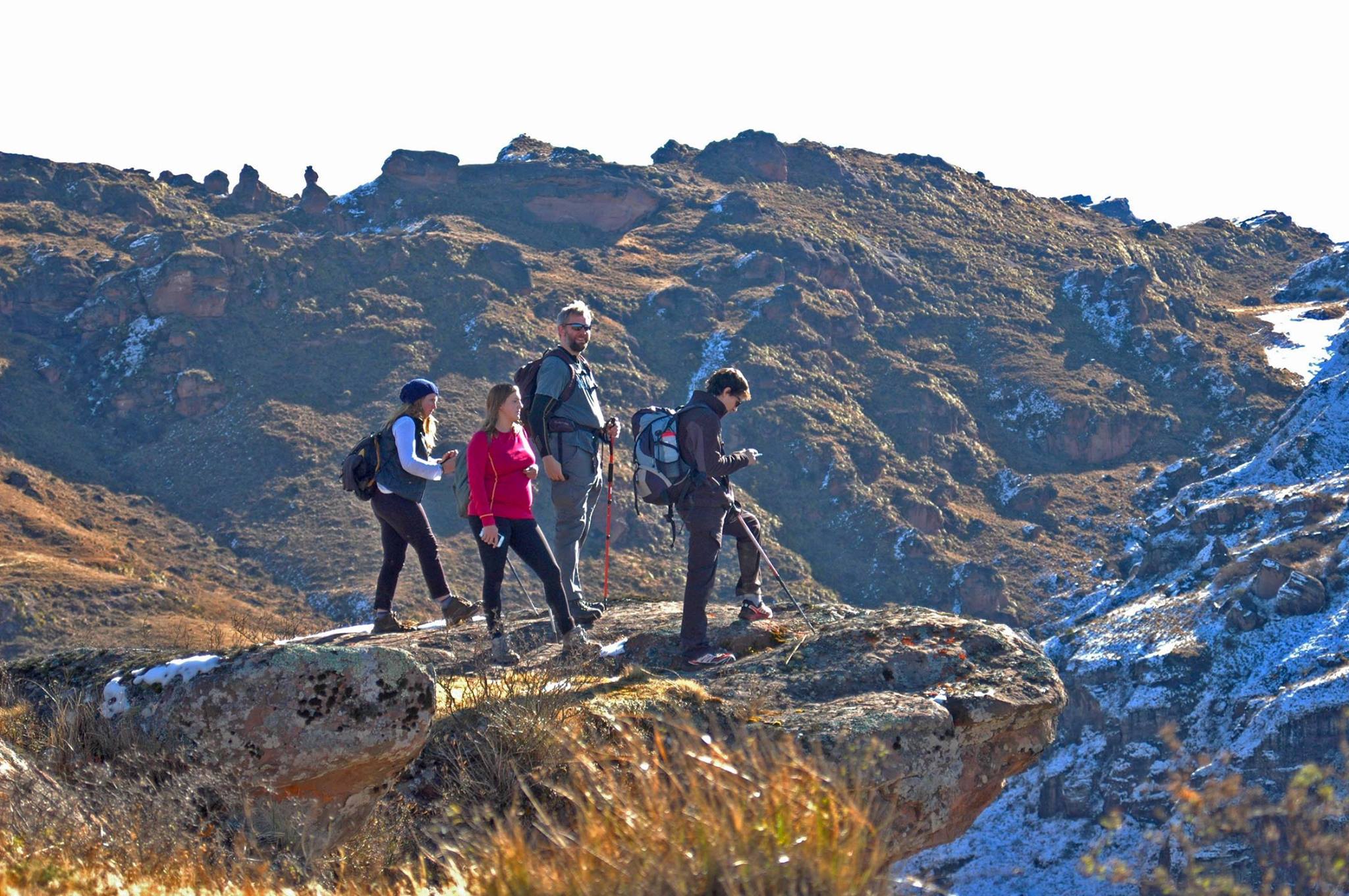 The hike is about 17,4 km long, mainly descending, and takes up to 6 hours. It is advisable for people in good health, with minimal ability to walk on rocky and irregular paths.
---
FACT SHEET
Min. 2 Pax required. Bookings with one week of anticipation.
When: Everyday at 7 am (transfer from hotel)
Level of Challenge: Medium/High
Recommended Season: All year long, except during summer rains.
Duration of the activity: Full day, 11 hours including transfer and hike (4-6 hours).
Length of the Trek: 17,4 km
Starting Altitude: 2270 msnsm
Max Altitude Climbed: 3100 msnsm
INCLUDED
Transfers from and to hotel.
Trekking poles.
Snacks and picnic lunch.
English speaking guide.
Insurance.