This is an original cultural immersion experience, highly recommended for visitors looking for a behind the scenes encounter with Buenos Aires.
---
The best way to really learn a language is to live it through day to day situations. That is why we bring you this fun, unique and friendly city promenade, joined by a local person that doesn't even seem to be a guide, but a friend that shows you around and tells you facts and stories about Buenos Aires.
Walking through the lively and charming stre
ets of Palermo neighborhood, you will merge with locals, hop into designer shops and fascinate yourself with the current street art scene in Buenos Aires.
In the course of the walk, you will experience a different basic Spanish class, distinguished by the introduction of Lunfardo, the porteño slang. Words, expressions and/or verbs such as bondi, laburo, chabón, afanar and al divino botón might be heard and learnt.
Lunfardo was born in Buenos Aires during the second half of the 19th century, due to the contribution of immigration – specially Italian – and words of indigenous, African, and Gaucho origin.
At first, this jargon was used by criminals and soon by people from the lower and lower middle classes. At the beginning of the 20th century, lunfardo began to spread among all social classes, either by the usual use, because it was common in the lyrics of tango, or both.
Nowadays, some of its terms are part of the natural language of almost all of Argentina, Uruguay and, to a lesser extent, Paraguay. While some words of the old lunfardo of the early 20th century have been modified, new ones have also been added. In 2011 it was considered that the lunfardo already consisted of around 6000 words.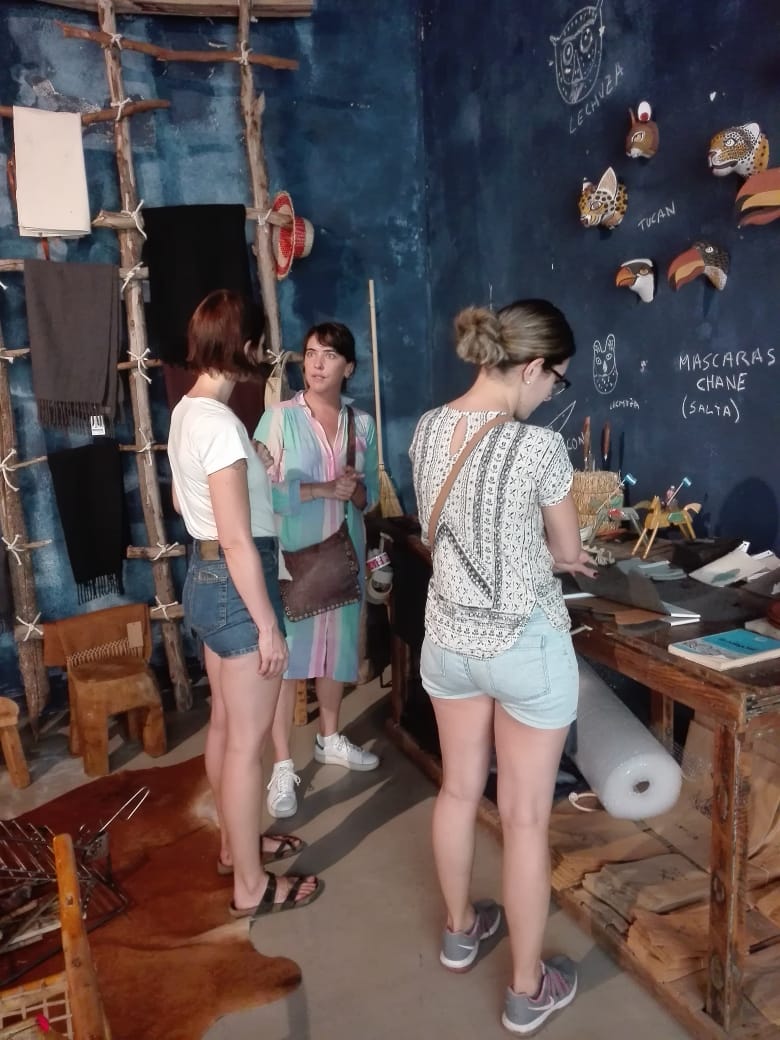 On this "city talk", while going in and out of every kind shops, you will learn how to apply the porteño slang to feel like a local living the everyday life, and learn about the history and present of the capital city and Argentina, interacting with great venues in a real social, cultural and fun immersion.
This unique experience is not only an amusing way to get to know Buenos Aires, but  a must for everyone who wants to get an insider!
---
GENERAL INFORMATION
Duration: 2.5 hs

Regular excursion operates Tuesday and Thursday at 10.30 hs.

Meeting point: Plaza Serrano, in the corner of Honduras and Borges streets. Tour ends in Plaza Armenia.
---