Relax, high comfort and trendy design surrounded by the beautiful yunga landscape awaits only 15 minutes away from Salta's downtown.
Settled in Castellanos, nearby Villa San Lorenzo, Amalinas Hotel combines a relaxed countryside location with the urban comfort, ideal for self drive travellers visiting Salta.
---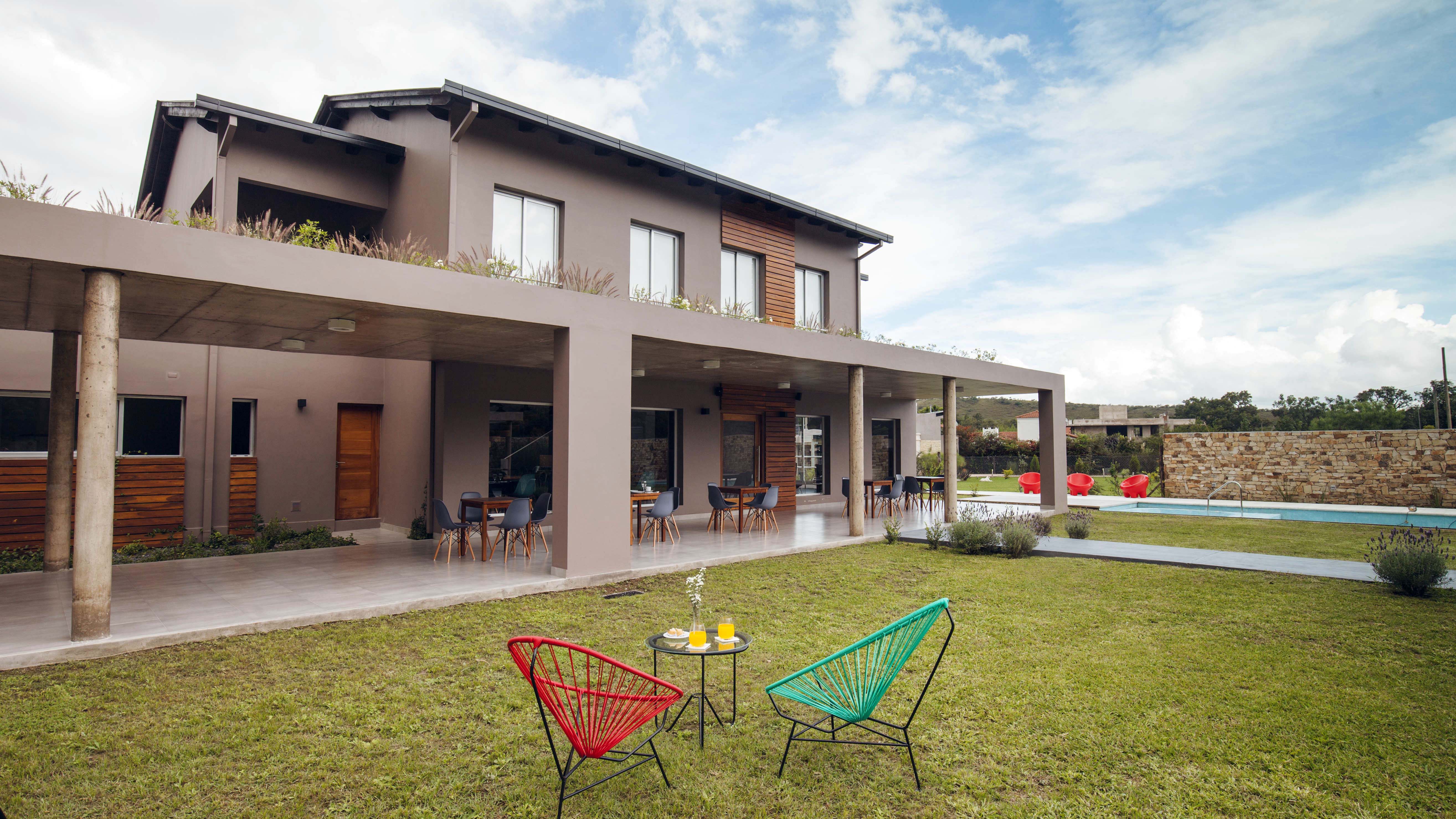 This new hotel opened last May and greeted us with incredible mountain views from any standing point, thanks to the large windows thoughtfully placed and the outside gallery and garden. We immediately appreciated a relaxed and enlightened environment, powered by the exuberant vegetation that surrounds us.
We have been told that Amalinas' semi-urban conceptual aesthetic was originated by the hotel's location, given it is encircled by wild nature but only a few minutes away from the city's cultural and historical center. The idea was to "contemplate the yunga from a designer chair". To represent this merged concept, the hotel was constructed using wood, stone, aluminum and glass. These materials are appreciated in the ten rooms available, distributed along the two story building, all of them equipped with designer furniture.
Ideal to contemplate the panoramic view, all the rooms on the first floor have a balcony. From our suite on this floor, we saw a peculiar detail that charmed us: the gallery's green roof in bloom with typical plants from the area, a view that blends with the yunga's natural background. This can also be seen looking up from the hotel's garden, where you can relish and settle back in the climatized pool or outdoor jacuzzi.
Another detail which is typical from northern houses, are the color limestones applied in the bathrooms, which were specially made for the hotel. This gives a homey and warmer touch to the room's environment.
Buffet breakfast was served at Amalinas' Resto Bar, where we sat at one of the tables in the outside gallery to enjoy the view. The restaurant is open for the four meals and it includes distinguished dishes prepared by recognised regional chefs, a variety of wines and cocktail drinks and also patisserie and coffee for the afternoon.
For its location, relaxed environment and design, Amalinas Hotel is ideal for self drive travellers around our North, that look for a high comfort countryside experience close to the city highlights. Contact our Account Executives for more information about this hotel.