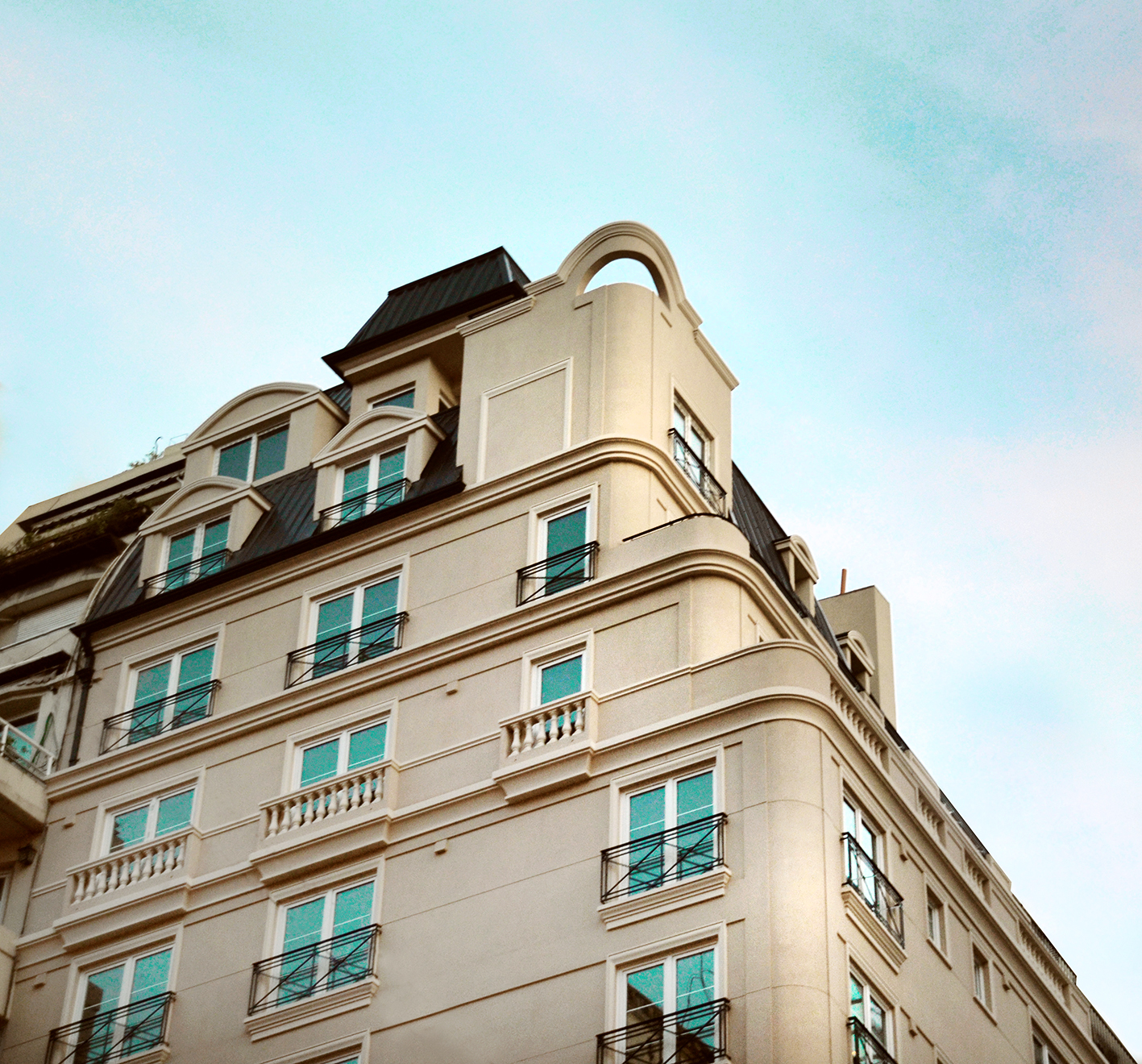 Located in a privileged corner at the verge of Recoleta and Retiro neighborhoods, Carles Hotel recently opened its doors offering a unique and incomparable experience.
---
Just in front of the 1929 Beaux Arts style Estrugamou Palace, at the corner of Esmeralda and Juncal streets, a splendid and modern French style building was specially designed and constructed to host the brand-new Carles Hotel.
Recoleta is an emblematic neighborhood, recognized for its gourmet restaurants, museums and art galleries, fine shops, rich history and architecture. This makes an strategic location for Carles Hotel, being close to a lively and diverse environment, full of cultural experiences, and also to the city's downtown and historic center and port.   
Sophistication, elegance, design and comfort meet at this new lodging proposal in Buenos Aires. Carles Hotel's goal is to make guests comfortable and at home for them to fully enjoy their visit, whether they are in the city for business or holidays. The hotel's management and staff aim for a personalized service and a careful attention to detail to fulfill guests' expectations and needs.
A refined and modern decoration with several furniture specially designed for the hotel welcomes guests into a relaxing and intimate ambience. Art is ever-present with paintings, illustrations and old photographs of the city spread around and also in the rooms.
Distributed along 11 floors, there are 35 comfortable and luminous rooms classified in three categories: Executive, Double Superior and Suite. All of them provide enchanting views and a pleasant and cozy feeling through the sophisticated design and decoration with sober colours. As the same hotel establishes, every detail is considered to offer a harmonious combination of comfort and enjoyment.
All rooms have private bathroom (not all of them have bathtub) and are equipped with advanced technology and communication systems. Bed is always king size and for Double Superior rooms there are Twin beds. Keep in mind that Suites are the only ones with a private balcony.
On the top floor, right by the gym, the petite terrace provides a perfect spot to settle back after a long day in the city and enjoy the view of this very European quarter.
Every morning at the breakfast area in the subsoil ground, a buffet is served including coffee, tea, orange juice, fresh home baked bread and pastries, cereals and fresh jams. The perfect start for a perfect day!
Brand-new facilities, an excellent location, exquisite decoration and attention to detail make of Carles Hotel the perfect place to stay and rest in Buenos Aires.
Contact us for more information, pictures and fact sheet of this new hotel.
---