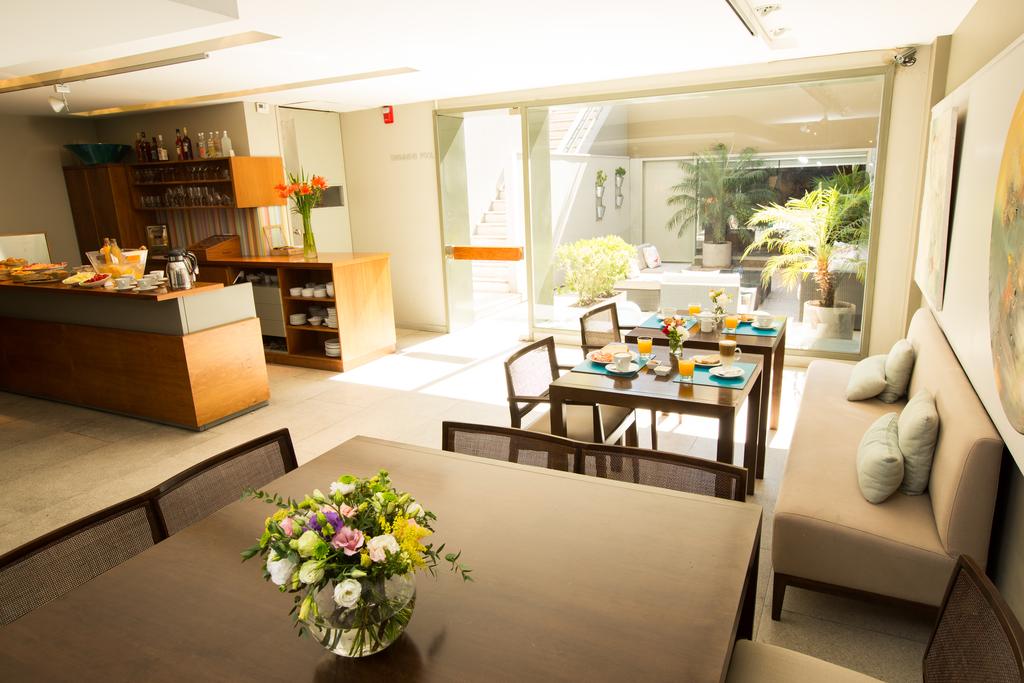 Welcome to Atempo, a unique hotel where comfort, design and attention to detail combine in a bohemian and culinary surrounding.
---
Right in Palermo Hollywood, one of the trendiest and renowned design and gastronomic neighbourhoods, we found a special hotel thought and conceived for its guests comfort. Which is great, since this is one of the most chosen areas to stay in Buenos Aires.
From artisanal pastries at breakfast and room service home-made meals, to premium wines and free bikes at your disposal, in room spa service and a fruity welcome drink to begin your experience in the city, Atempo Design Hotel promises a one-of-a-kind service and a warm environment with unique details to make your stay unforgettable.
Born from the combination of noble wood and original design, Atempo has 20 suites and 8 design lofts distributed across 10 floors.
Spacious and luminous rooms with a exquisite and warm design offer superior rest and comfort, usually hard to find in general standard hotel rooms.
All of them have LCD with cable TV and DVD player, individual heating and air conditioning, safe box, telephone with national and international dialing facilities, Wi-Fi Internet connection, full kitchen and room service.
A home-made and artisanal buffet breakfast is served daily, with a few options to choose from. Fresh fruit, artisanal marmalades, bread and pastries, eggs and fried bacon. Everything you need to start the day with full energy and tour around the city.
Whenever you want to relax, a tempered pool on the first floor is available year round. Or maybe you would prefer to treat yourself with a spa day or request one of the in room spa services provided (not included in the rate).
Also, the hotel offers free bikes to pedal around and visit the best touristic spots in the city following a specially designed route. Tip: book your bike in advance!
If you're planning a visit to Buenos Aires, thinking about resting and enjoying yourself, Atempo Design is definitely the hotel for you.