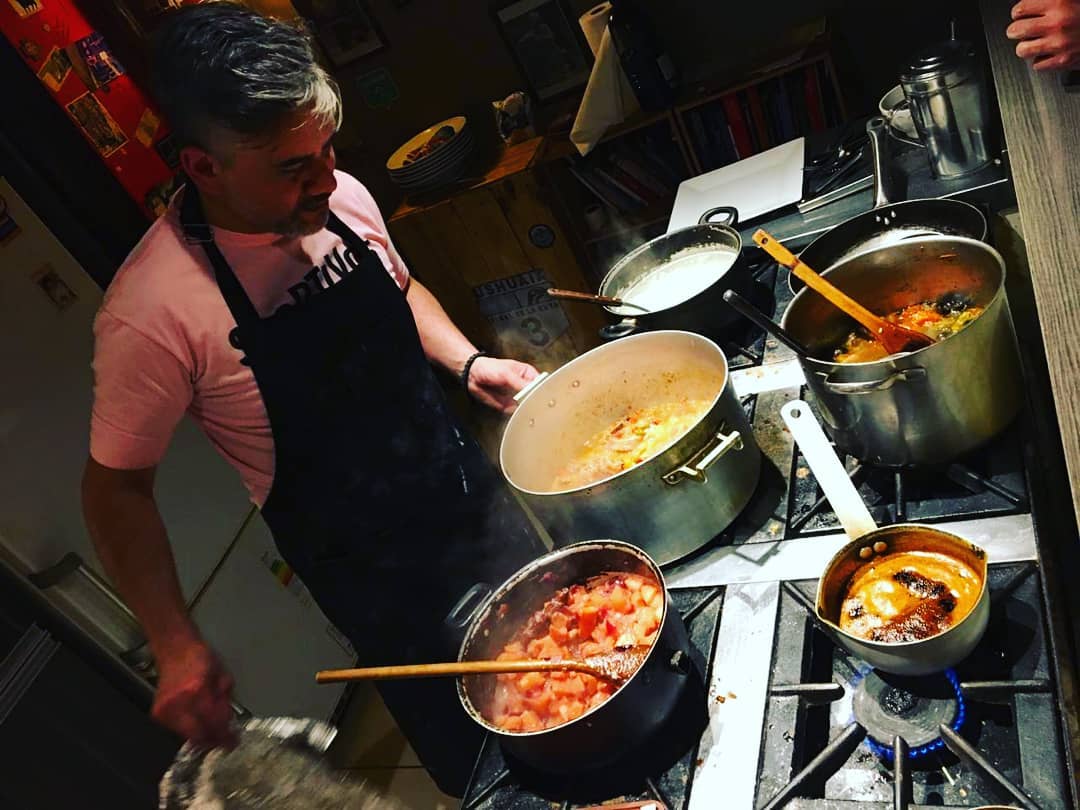 Down in the Valley of Andorra, 4 km from Ushuaia, you get to an exclusive gourmet corner in a cozy log and stone cabin. 
---
Ariel Ruiz Díaz -house owner and head cook at Rincón Gourmet- is a renowned local and celebrity chef. With extensive experience, Ariel trained in culinary arts at Gato Dumas school for cooks and at the Ritz-Escoffier school in Paris. He also cooked with renowned chefs such as Pablo Massey and Ramiro Rodríguez Pardo among others. He currently conducts a tv program in Ushuaia and writes a gastronomic column for USH Magazine.
But beyond his resume, Ariel surprises in the city with an original and different gastronomic concept, since it is the only home that opens its doors to local people and tourists, where everyone can share a moment with friends or a personalized intimate dinner.
Rincón Gourmet offers a very exclusive and private but familiar atmosphere, with few tables. All diners can watch the chef cook, ask him questions and make the most of this close and intimate encounter with Ariel's kitchen.
Offering two appetizers, three main courses and two desserts, the menu is short but exquisite and gourmet. The dishes are simple and with a lot of variety according to the local and artisan products that are obtained during the day.
With the idea of ​​making the traveler feel like a local, Ariel's food seeks to merge typical products that foreigners look for with what the local people usually eat. All kinds of grilled meats, pastas, stews, tasty desserts with fresh ingredients from the area… no matter the day's proposal, we guarantee that nothing will be left over!
---
GENERAL INFORMATION
Available with previous reservation only.

Rincón Gourmet opens only in the evening, from Thursday to Saturday from May to October, and from Tuesday to Saturday from November to April.

The price includes an appetizer + a main course + dessert + a glass of wine + a glass of water.
---