The opportunity to enjoy and combine photography and tourism participating in one of the great Photo Tours in Buenos Aires that Foto Ruta provides. Read the article and you'll love your travellers to live it too.
Photo tours Buenos Aires is about bringing the city and its streets to life through photography. We believe the greatest way to see and explore a place is with your camera in tow. And it's not about snapping pictures so you can remember moments later. Actually, what I've felt during the excursion was that everything, it's all about the journey, and the moment itself.
Photographers call it 'creative seeing', And each of the tours surrounding photography, events and workshops are designed with this in mind. I had the opportunity to use photography to explore away from the well trodden tourist routes, uncovering the genuine side of the city, and capture it on camera.
At Foto Ruta, the effort is all about trying to offer something for everyone, whether you're a traveller to the city, with no interest in photography but a desire to experience something different or a seasoned pro who wants a fresh perspective on the city, they have an excursion to suit your needs.
They also offer a number of different tours and excursions. Here we provide a brief overview below:
Our flagship Foto Ruta Weekly tour is held in both Buenos Aires, Argentina, and Santiago, Chile. A set of clues will lead you on a journey of discovery around a selected neighbourhood, giving you a greater understanding of the city and teaching you how to take great photos along the way. A unique and memorable afternoon of urban discovery, collaboration and photography. Suitable for anyone and everyone!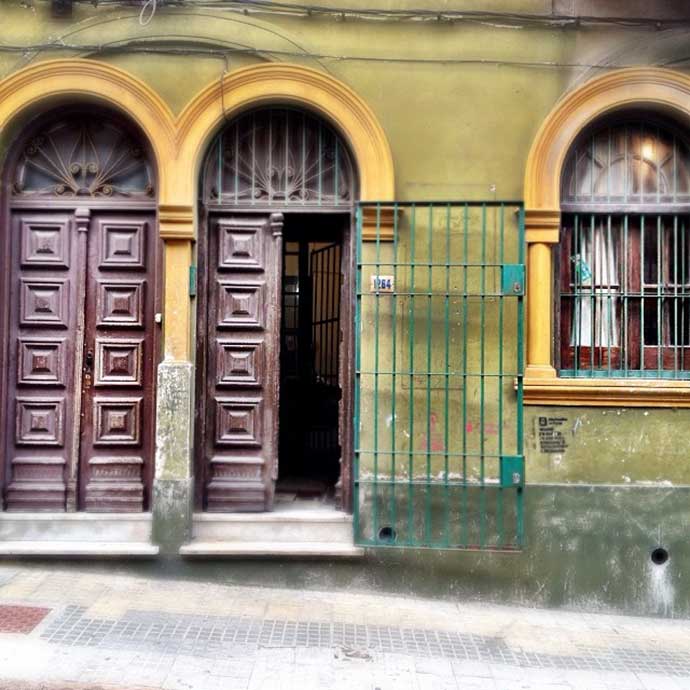 Foto Ruta iPhoneography (Tuesdays)
Our half-day iPhoneography tour brings the city and our love of mobile street photography to life, providing you with all the tools you need to harness the power of your iPhone (or smartphone) and its Apps, whilst exploring the city.
Foto Ruta Street Scape (Tuesdays, Wednesdays & Fridays)
Guided by our pro-photographer and city specialists, Foto Ruta Street Scape is perfect for anyone who wants an alternative day in the city, exploring must-see sights, as well as some of its undiscovered locations, whilst learning about photography. Ideal for all levels and experience!
Foto Ruta Academia (Thursdays & on request)
Our exclusive full-day street photography excursion will inspire you and help you take your travel photography to the next level. Foto Ruta Academia is set against a backdrop of authentic, original and inspiring locations and customized to your skill level and interests.
Foto Ruta Custom (On request)
Whether you're an individual, a family, a tour organiser, a Spanish school or a business, we can offer you the custom experience in Buenos Aires and Santiago. From urban photo safaris to family bonding experiences, to corporate team-building events, Foto Ruta Custom is equipped to design custom photo tours and events to suit your requirements.
Foto Ruta Salon (Bi-monthly)
Foto Ruta Salon is an after office lecture and creative forum that we hold bi-monthly. The event is free, and offers photographers, enthusiasts and creative types the chance to enjoy interesting and informative lectures on the latest hot topics in the world of photography, whilst sharing ideas and meeting like-minded people.
Comida Ruta (Tuesdays & Thursdays)
The Comida Ruta food tour offers a journey of visual and culinary discovery, providing an insight and taste of Buenos Aires' food culture, whilst learning about food photography and capturing your tastings on camera.
As you see, there are a lot of alternatives to enjoy Buenos Aires in a new and awesome way. If you need further assistance about Photo Tours in Buenos Aires you can contact your personal Kallpa Executive or simply leave a message in our contact form. We'll be happy to assist you!.