In the Summits of the End of the World Trekking in Ushuaia, we have a close encounter with one of the most beautiful landscapes of Tierra del Fuego
Description and Itinerary
Summits of the end of the world is a journey of trekking in Ushuaia. We are going in search of the most beautiful panoramic views of Tierra del Fuego. It is a journey of trekking, climbing the hills that surround the city to the north, where the best panoramic views of the area are obtained.
To start the summits to the end of the world trekking excursion we pick up you at 9 am in your hotel, have a short transfer to the beginning of the trail. The excursion is about 6 hours walk. According to the weather we will go on one way route, or come back on the same way. Transfer, Guide, Box Lunch and Equipment are include. You need to bring Wind Jacket, Water bottle, Day backpack, Globes and hat.
The tour begins at the city limit (beagle's viewpoint neighborhood) and from there, following a path of the old prison of Ushuaia, we are going to climb to Cerro del Medio, A summit is simple to climb, but impressive sight. From its 800 meters high, feel like a Himalayan summit. We shall not cease to amaze us throughout your journey, surrounded by the most pristine nature and unique view, gives us the height. We'll continue ascending the Cerro del Medio, Lagoon Margot, Roy hill, and keep walking the edge of Roy from where there are excellent views of the city, the bay and the mountains to the north . Then descends to the Martial Glacier. We passed the refuge Club Andino Ushuaia, the Martial and continues down to the base of the chairlift.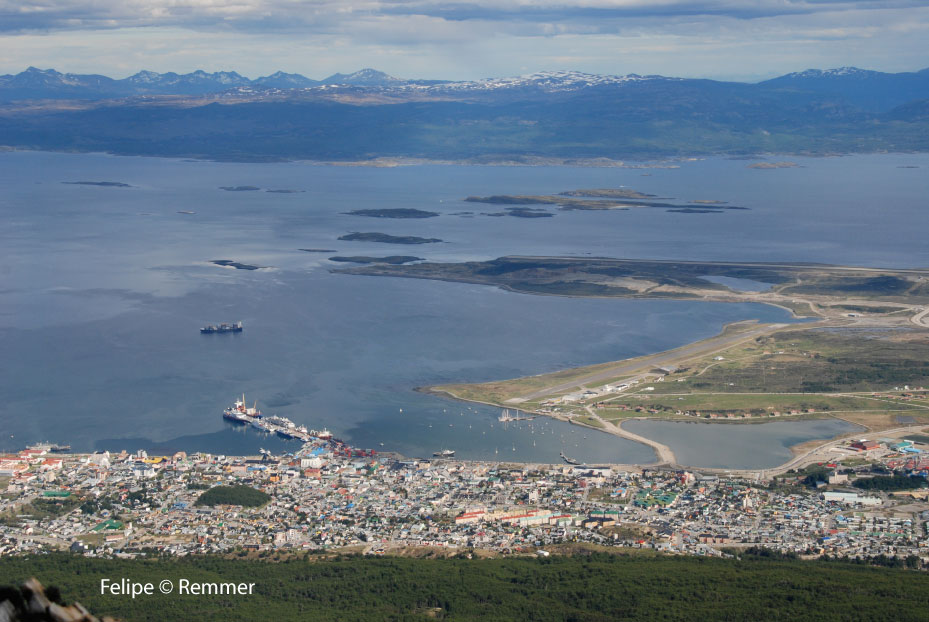 You have to carry your camera because of the great views you'll be able to have. We believe that you would want to photograph everything you see. We will bring amazing pictures and an unforgettable experience.
You can request more information about The Summits of the End of the World Trekking contacting your personal Kallpa Account Executive or at Incoming Kallpa Tour