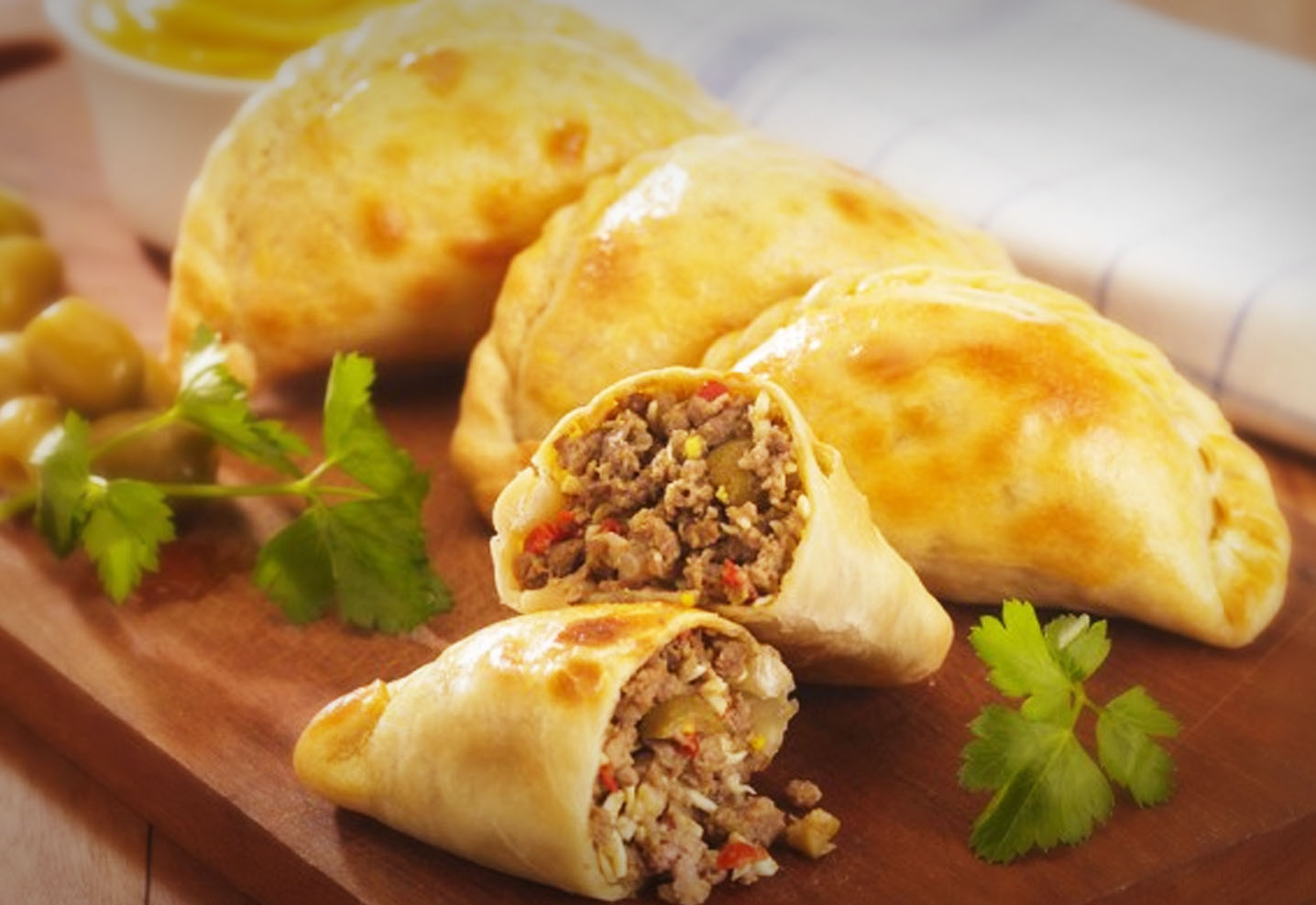 Today's special: A private class from a master of traditional cooking and the secrets of the famous empanada Salteña
---
When visitors come to the Argentinian north, there is one dish that everybody loves, and that is the empanada. In this opportunity, you will be able to learn the secrets of this delicious and traditional meal and delight your guests when they come to dinner. The main idea is to provide not only a cooking class but a whole experience that you will enjoy to the fullest.
The appointment is at House of Jasmines, a Maison de Charme located in the outskirts of Salta. Now an inn, this place used to be the residence of actor Robert Duvall until it was purchased and turned into what it is today. The place itself is an invitation to all bon vivant lovers. Surrounded by green hills and eucalyptus trees, House of Jasmines is a true refuge just a few miles away from the city.
Once in the residence, the chef welcomes you in the kitchen and
shows you the ingredients that will be used in the preparation, such as flour, grease, meat, potato, onion sprouts, and spices. Then, the action begins with the making of the dough; there are some that say that here is where the true secret of a good empanada lays. When the dough is ready, you will continue with the filling and then, the traditional `repulgue´ (the technique that consists in pinching the edge, crimping, and sealing it). Expert tip: the perfect empanada should have thirteen repulgues (crimps).

The class ends with the cooking of the empanadas and its
degustation with a cup of wine from the Salta Valleys in the beautiful La Table (the restaurant of the Inn). Located next to the main house, La Table of House of Jasmines has a view to the hills and a warm atmosphere that invites friends to relax and enjoy good conversation.
If you want to make the best of this visit, you can combine the cooking class with some other activities, such as walking through the garden, horseback riding, or enjoy a massage in the SPA. The fees do not include transfer services. If you wish more information on this experience, please do not hesitate to contact us at Kallpa Tour operator.
---
GENERAL INFORMATION
The experience length is 1.30 to 2.00hs.

Private cooking class

Minimum 2 pax to max 10 pax.

Roundtrip Transfers to/from House of Jasmines are not included.

Difficulty: Low
INCLUDES
Cooking gear and materials.
English /Spanish speaking chef
Cup of Wine for the empanadas tasting
---