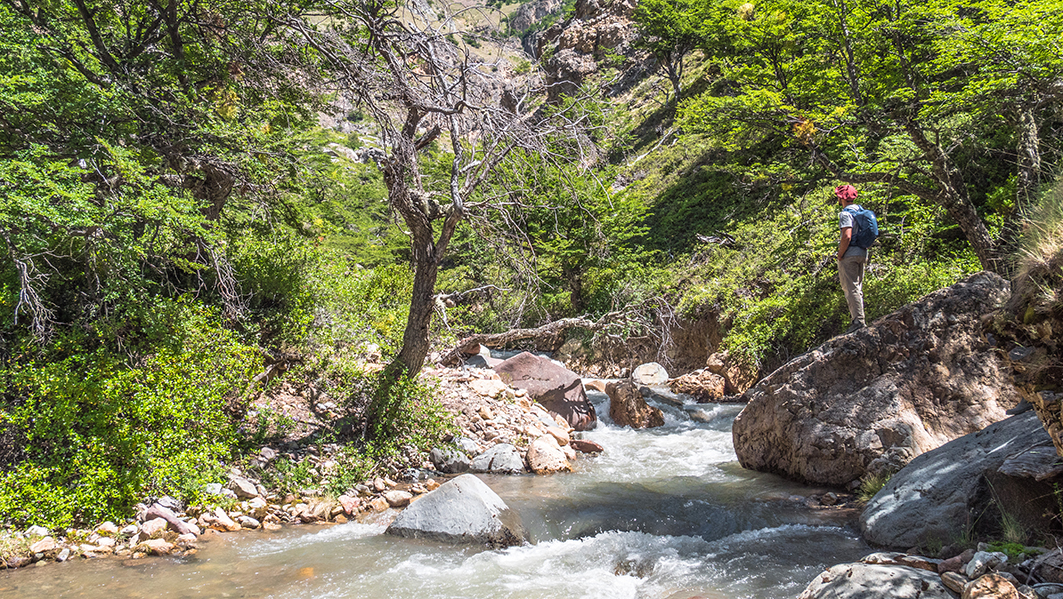 A ranch in the middle of nowhere in Patagonia will make you reflect on your lifestyle and disconnect from the routine.
---
La Maipú is an iconic 45.000 hectare ranch in the Lake San Martin area, completely off-the-grid. The nearest airport is El Calafate, and then you need to drive for 4 hs through the mythic route 40 to get there.
Besides the breathtaking views, this ranch is famous for its history. The Lively brothers were the first owners and also the first settlers of the area. Mr. Joseph Lively arrived in 1902, thanks to Francisco "Perito" Moreno who conceded them the land right before the territorial dispute between Argentina and Chile. The current owners of La Maipú kept Joseph's cabin as a museum that takes you back in time to the old -and even wilder- Patagonia, where just natives and a few adventurous foreigners lived.
Long time friends Facu Yacuzzi and Facu Maroñas are behind the creation of La Maipú project. It was born due to the passion for nature, outdoors life and the love for food and wine. Then, along came Santi Donati and the three of them are involved in this partnership since. They focus on offering a young and relaxed service with world class quality standards and wish to make the most of the travel industry providing authentic experiences that leave a lesson. With conservation on their minds, they want to show their guests a more simple way of life towards a balanced future, believing that the energy of these special natural and wild spots can help us drive change.
That is why La Maipú doesn't provide typical holidays (by the way, there's only 3 hours a day of electricity and only 20 minutes of satellite wi-fi per day per person), but a whole experience including activities to learn while you relax and stay active.
The main house can accommodate up to 16 people on its three triple and three double cozy rooms, all with private bathroom and heating. The stay includes full board and a glass of wine.
Facu Maroñas takes care of the kitchen and its supplies, such as cattle and the organic garden. The in house chef creates his own signature dishes, always using the freshest local ingredients available to represent a mix of traditional Argentine and international food.
For those born trekking wanderers who love to get lost and explore untouched wilderness, there are more than eight trails of all sorts that will fit everyone. The ranch's favorite is La Condorera, which takes approximately 8 hours both ways to reach the peak of this beautiful mountain where Andean Condors nest.
Besides hiking, at La Maipú there are more than 40 bird species to discover, watch and listen. You may also grab a mountain bike to explore the ranch's grounds on your own and spend the day outdoors enjoying the amazing landscape.
Even lying down on earth at night to watch the countless stars, listening to the sound of the Patagonian silence will make you feel so small on this huge universe. We bring you this new experience to make you eager to learn how to contribute and change your life for the better good. Are you in?
---
GENERAL INFORMATION
We suggest a minimum of 3 nights.
Rates are per pax per day.
Basic program includes:
– Accommodation
– Full board (breakfast, lunch, mid-afternoon snacks, dinner with up to 2 house wine glasses.
– Satellite WiFi.
– Activities: a guide will design the excursions that best suit your preferences and interests (horseback riding not included).
---