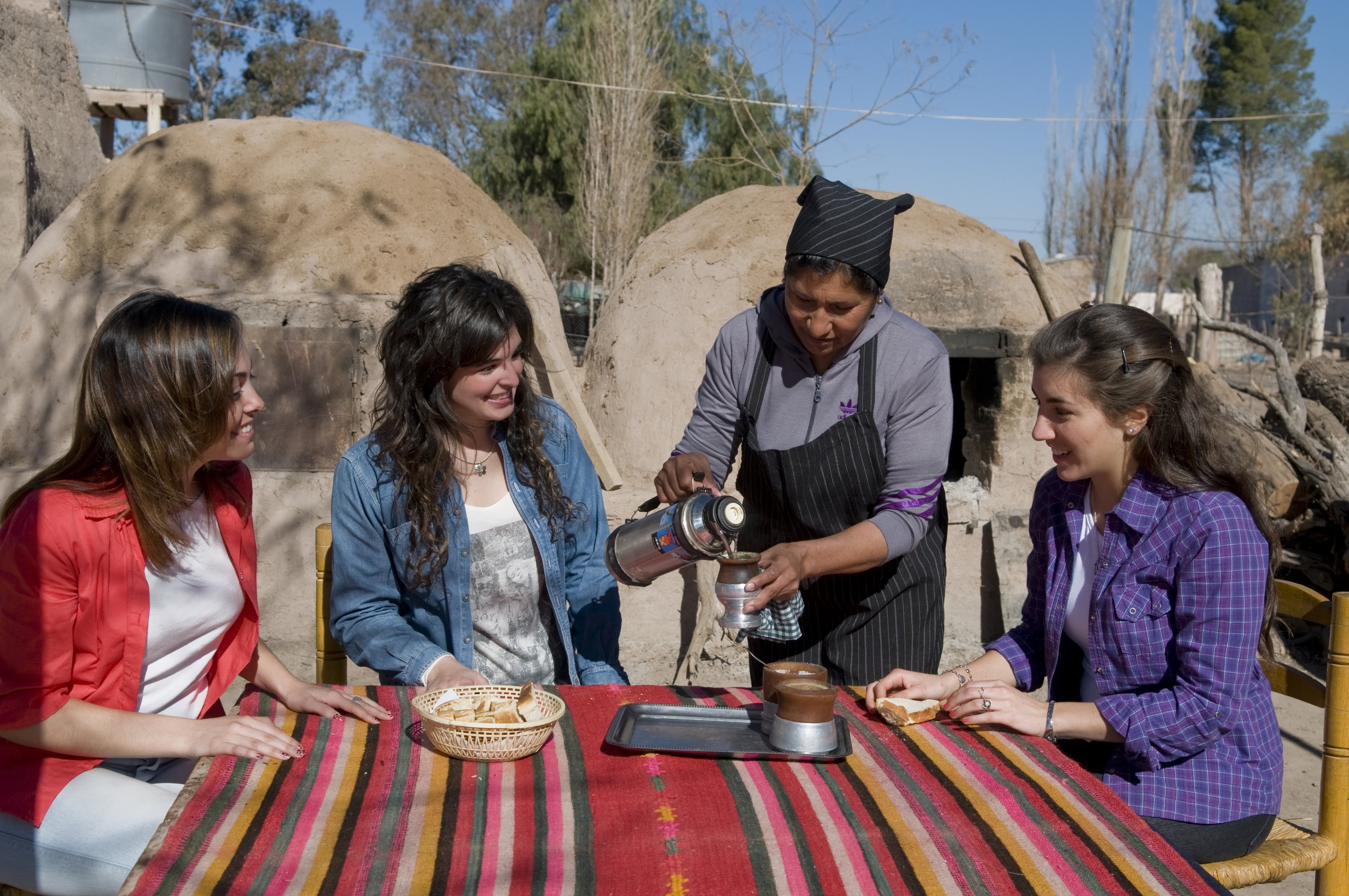 We bring you the latest tourism and cultural project in the province of Mendoza that has already captivated locals and foreigners for almost a year.
---
To the wide spectrum of experiences that take place in Mendoza in the mountain and wine tourism areas, an original alternative has been added: to visit the desert and to meet native people. This full day excursion allows you to meet and interact with descendants of the Huarpes, visit the Altos Limpios and the Bosques Teltecas reserve, as well as enjoy a lunch served in a typical rustic home of the community.
From our hotel, we will start our journey going east towards La Asunción, in the town of Lavalle. On the way, we will stop for a short hike through the Altos Limpios -with Sahara desert like dunes- and the Teltecas Reserve, crossing its native forests of carob trees and observing characteristic fauna while we appreciate the great desert that is Mendoza.
We will continue our trip to La Asunción; a town inhabited by descendants of native people who practice ancestral rites and traditional celebrations according to their culture, fused with the influence of Spanish religious missions.
The Huarpes were located in the provinces of San Juan, San Luis and Mendoza in the mid-sixteenth century. They were a polytheistic community; they worshiped the sun and the stars, the moon and the lightning, the hills and the river. Currently, in Mendoza there are eleven Huarpe communities that preserve and exhibit their culture, beliefs, traditions and productive and handicraft activities. Here in La Asunción, we will learn more about them.
We will visit a family from the community, who will be waiting for us with the lunch ready: homemade empanadas, bread and chivito (goat), all cooked in the external clay oven.
After lunch, those who want to be part of an interesting cultural exchange, will be able to participate in a small workshop of loom and leather crafts to learn the different techniques and go home with a souvenir made by themselves. 
The crafts of the Huarpes are characterized by not using chemicals. Artisanal spinning, leather goods, potter
y and the manufacture of bovine or goat leather footwear, in addition to hand work such as knitting with sheep or rabbit wool.
This is a unique and authentic opportunity to get closer to the history and present of these original inhabitants and their traditions; to experience a different side of Mendoza.
For more information, please contact your Kallpa Tour coordinator.
---
GENERAL INFORMATION
9 hs private excursion.

Departure time at 8 am. Estimated arrival time at 5 pm.

Includes: Vehicle, bilingual guide, technical equipment, snack, regional lunch/gourmet tasting lunch.
---