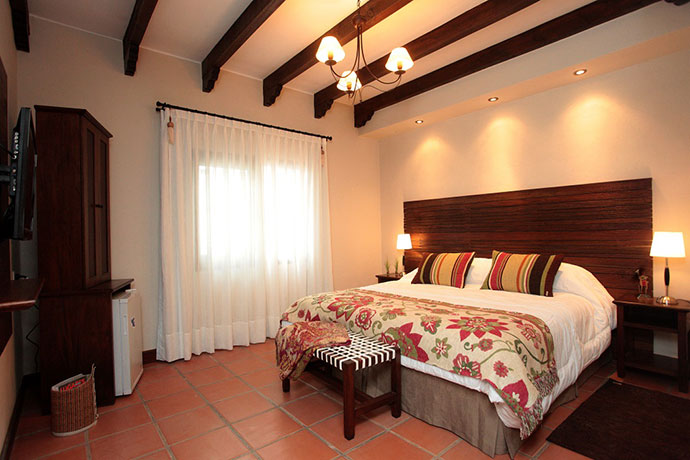 The streets of Salta are full of history, parks, colonial houses & churches, that take us back in time  every step we take. One of these experiences is takes place in downtown Salta and we decided to talk about it in this opportunity. We want you to get to know Balcon de la Plaza Boutique Hotel, a place you would choose to stay in the heart of this amazing colonial city in Northwest Argentina.
---

Located in downtown Salta, This Boutique Hotel is set in a Colonial House that was built in 1896 and is now part of the World Heritage and Cultural Site of the Salta Province. Every aspect of this accommodation is designed to invite you to travel to the past. Combining the colonial architecture and regional design. Salta itself is a charming city, which caters to international tourists but has not lost its authentic spirit and Balcon de la Plaza Boutique Hotel knows how to keep it..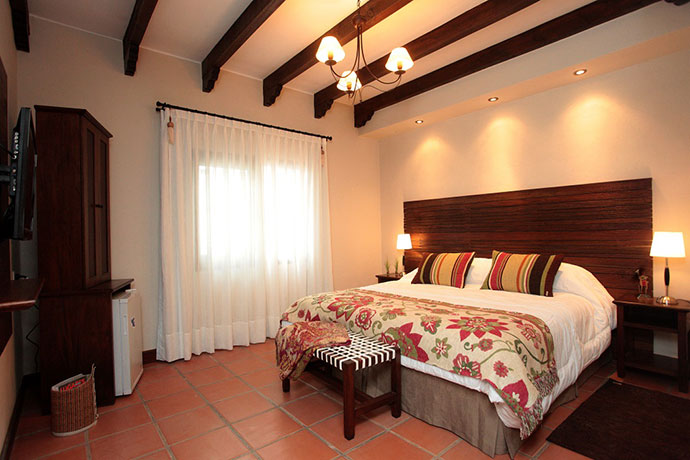 The lobby, common areas and guest rooms are tastefully decorated with a blend of colonial and modern designs. Ten (10) comfortable rooms reflecting the culture of Salta. Well equipped with all what's necessary for a good stay, each of them with Air Conditioning and heating system, minibar, Led Tv with cable, safety deposit box, hairdryer and king size beds. The rooms were large enough for an extra bed and the bathrooms are quite spacious. The common areas are warm and inviting. Breakfast is very good and plentiful. Every morning a regional buffet breakfast is served.
The location was perfect. The front desk staff was very friendly and answered all the questions we had about Salta and the region. The rooms are clean and the breakfast is delicious.
These and many more are the reasons why we chose Boutique Hotel Balcón de la Plaza as our highlighted hotel of the month. Because we believe that a well designed itinerary is also about providing a good rest after great adventures such as our Vip Regular Tours.
---
FACT SHEET
Rates include breakfast and free wifi access.