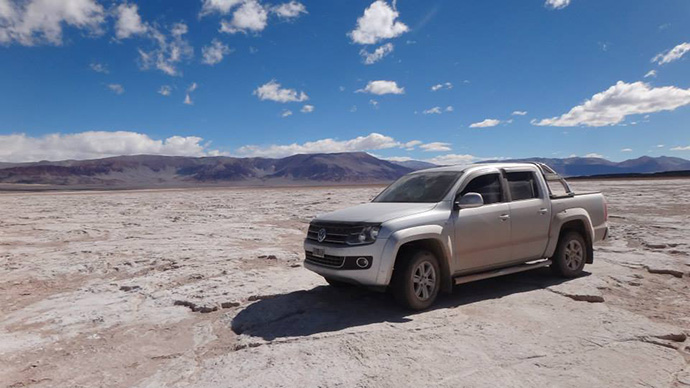 This month we highlight the new VIP Regular Tours available from the Salta city, in semi-private vehicles with a seating capacity of 4, to the principal tourist attractions of the region.
We are seeking to add value to each of the visits and to turn them into a truly memorable experience. The differentiation will be given by the type of vehicle it is used. This vehicle will offer as a result: more punctual pick-up times, maximization and better use of the excursion time, more luggage space availability for trips of 2 days or more and guarantee a more personalized guiding service.
In addition, VIP Active tours are offered for reduced groups, they include lunch (either at a local restaurant or as a Box Lunch, depending on the case) and a 40-minute to 1-hour light hike in a unique surrounding.
The driver, who is also our bilingual guide during the whole trip, is a connoisseur of the history, geography and culture of the region and through the tour will share his/her experience in the different destination visited. Either we decide to visit the following sites: Cafayate, Quebrada de Humahuaca, Salinas Grandes or Cachi offering in each of these experiences an active and/or culturally relevant component to the visited destination.
This is a personalized treatment and the experience allows to a better comprehension of the destination and of its characteristics. We invite you to check with your Kallpa's personal executive officer by the VIP regular excursions and the VIP regular active available in Salta and other services tailored–made for your clients.
---
FACT SHEET // VIP Regular Tours
Min 2 pax
Max 4 pax
English/Spanish Speaking Driver/Guide
Only REGULAR VIP ACTIVE includes Lunch or Lunch Box. REGULAR VIP no meals included.
The tour is in 4X4 or 4X2 Vehicles