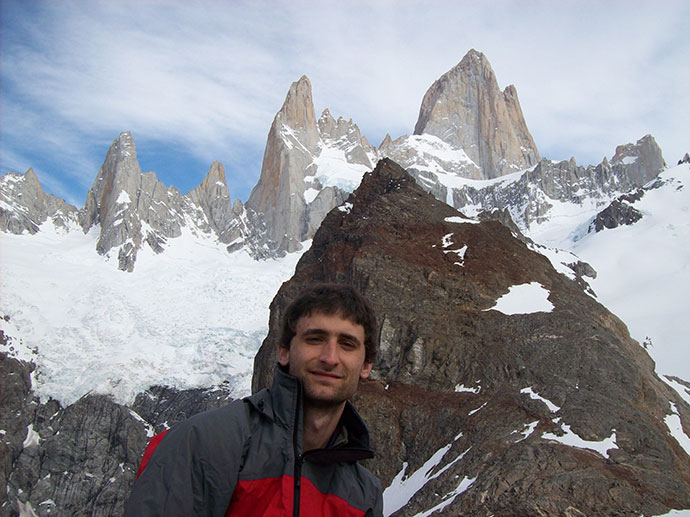 Aonikenk Chalten! These were 2 expressions, ussually related to each other, used by the Tehuelches, the natives of the Patagonia Steepe. It is believed that Aonikenk means "us, the people" in Tehuelche.
---
The exact meaning of the Word "Chalten" remains unknown. The most accepted theory tells us that the tehuelche people used this term to refer to the "smoking mountain" or "mountain that smokes" for the Granite tower that signalled the westernmost frontier for the Tehuelches on their nomadic route, since the mountain always has thin clouds coming from the top, creating the sensation we are in prescence of a Volcano.
Hundreds of years later, The Chalten Mountain Range, with its hanging glaciers and century-old Lenga forest, remains imposing and defying for all visitors magnetically drawn to the small Mountain Village of El Chalten. As the laguna de los tres trail, the most popular and beautiful path, makes its way through the Lenga forests, the Towering granite peaks appear totally dominating the scene, and a small though of give it a try and attemp the climb to the top starts to grow inside of oneself, from the casual hiker to the most seasoned climber.
After a strenuous Last trekking hour through a rocky zigzag steep stairs, the reward, the emerald Green Laguna de los Tres is the mesmerizing end of the trail for the hikers, or the base jump for the climbers looking to conquer the peak´s Summit.
---