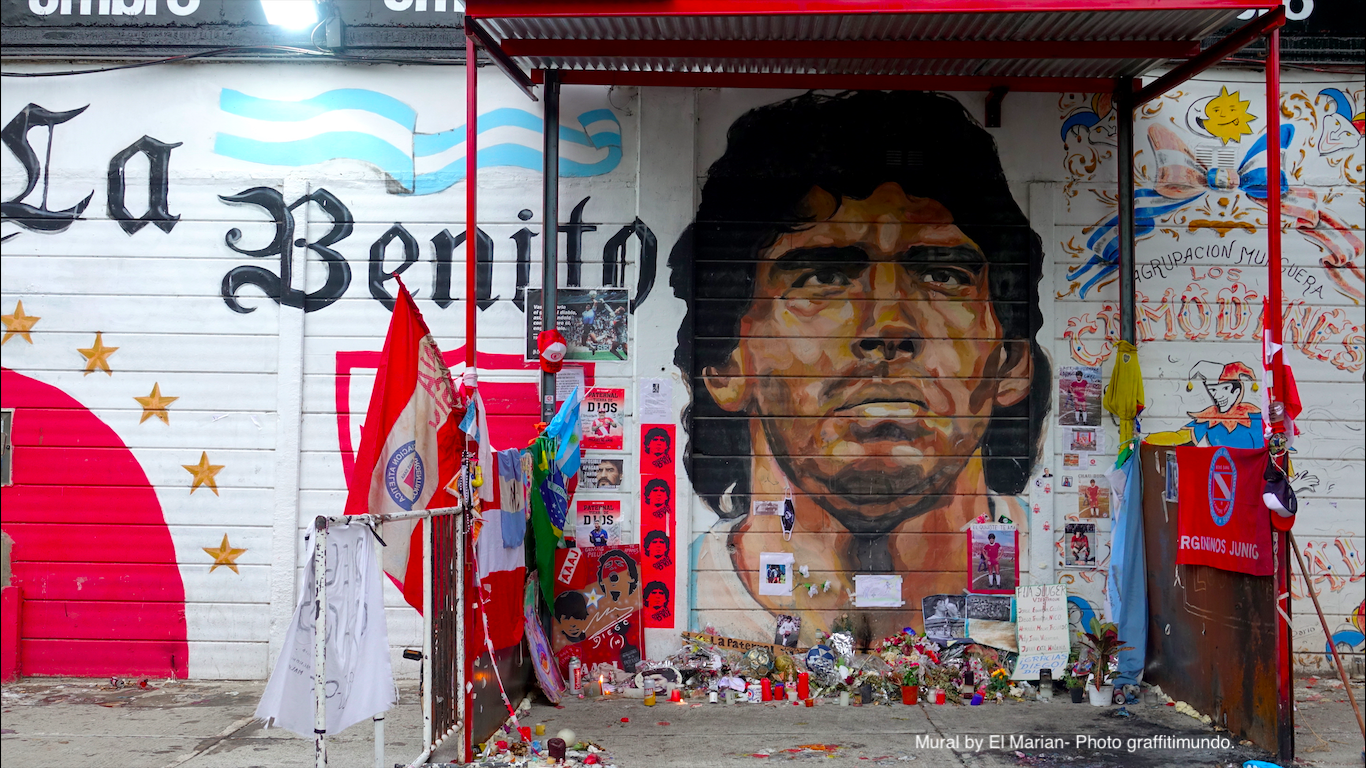 Diego Armando Maradona, one of the greatest football players ever.  He died at the age of 60 years old last November 25th, 2020. Diego carried the legendary number 10 and thrilled the world in ways no other footballer had done before.
In his professional career, he played in the most important teams: Boca Juniors, Barcelona FC, Sevilla and of course his national team, Argentina. The unknown and simple Napoli won several National and International trophies, which no other South Italian team could ever emulate. Thanks to him and his leading energy, we won the 2nd World Cup and celebrated one of the happiest hours as a nation.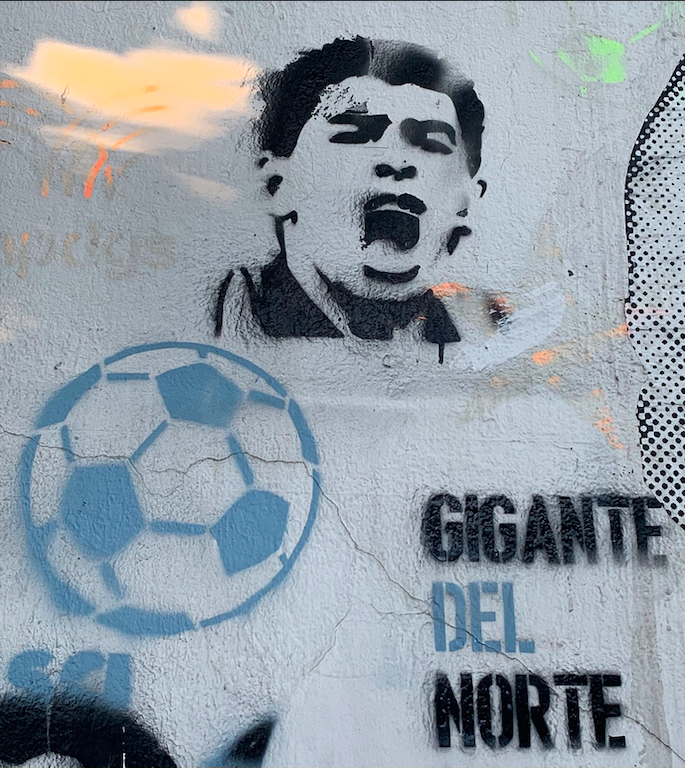 He was a collector of championships, the scorer of unforgettable goals (and unforgivable ones, too like "the hand of god"), a player of incomparable talent and unimaginable excesses.
"What do I care what Diego did with his life?" the Argentine writer Roberto Fontanarrosa was reported to have declared once. "I care what he did with mine."