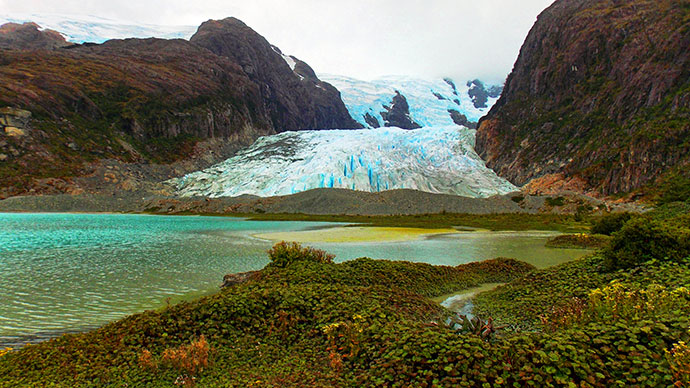 We love this region with its enormous landscape and cultural wealth. We decided to give Patagonia its own place as "Our curious Argentinian and Chilean Patagonia".
---
The snow-covered peaks of the Andes give birth to many rivers and water-falls in Patagonia. From the majestic mountains to the volcanoes, Patagonia still is the virgin borderline in South America.
---
The 673.000 square kilometers of this area are so scarcely populated that the population density is extremely low. We´ll find just one person per square kilometer in some areas
---
The 28.300 hectares of the Parque Provincial Copahue, on the eastern frontier with Chile, where we find the crater of the volcano by the same name, is home to prehistoric araucaria forests. Extensive meadows,snow-covered Andean peaks, lakes and a picturesque lunar landscape of rocky origins.
---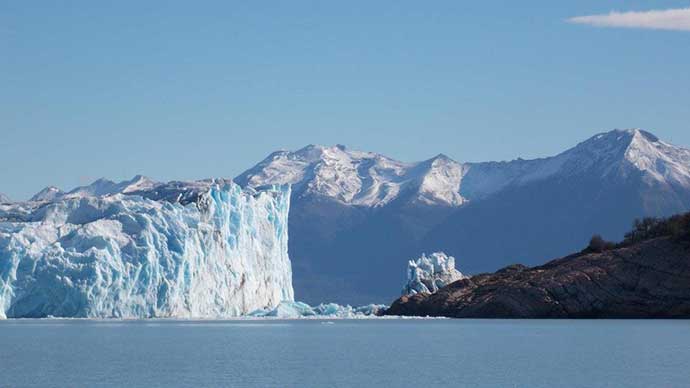 The Glaciar Perito Moreno rises above the Lago Argentino as a solid wall of 4.8 kilometers wide and almost 60 meters high. One of the 47 massive ice fields is the Parque Nacional de la Patagonia Argentina. This force of nature is 260 square kilometers in all.
---
The sunset casts a pink glow over the granite peaks that ring a glacier lake in Torres del Paine. This national park is the crown jewel for Chileans. With an area of 242.000 hectares,this park is a kaleidoscope of different land formations such as the high mountains or the ice fields.
---
A lone lighthouse stands on watch over the Patagonian coastline of Ushuaia. The cold waters from Antarctica cover a rich sea life all along the southern coast of Patagonia,including sea-lions cormorants and albatross.
---
If you want to know about this and other destinations in Argentina and Chile you can check our monthly blog.
If you have any interesting data that you would like to share with us you are invited to leave your comments on our website