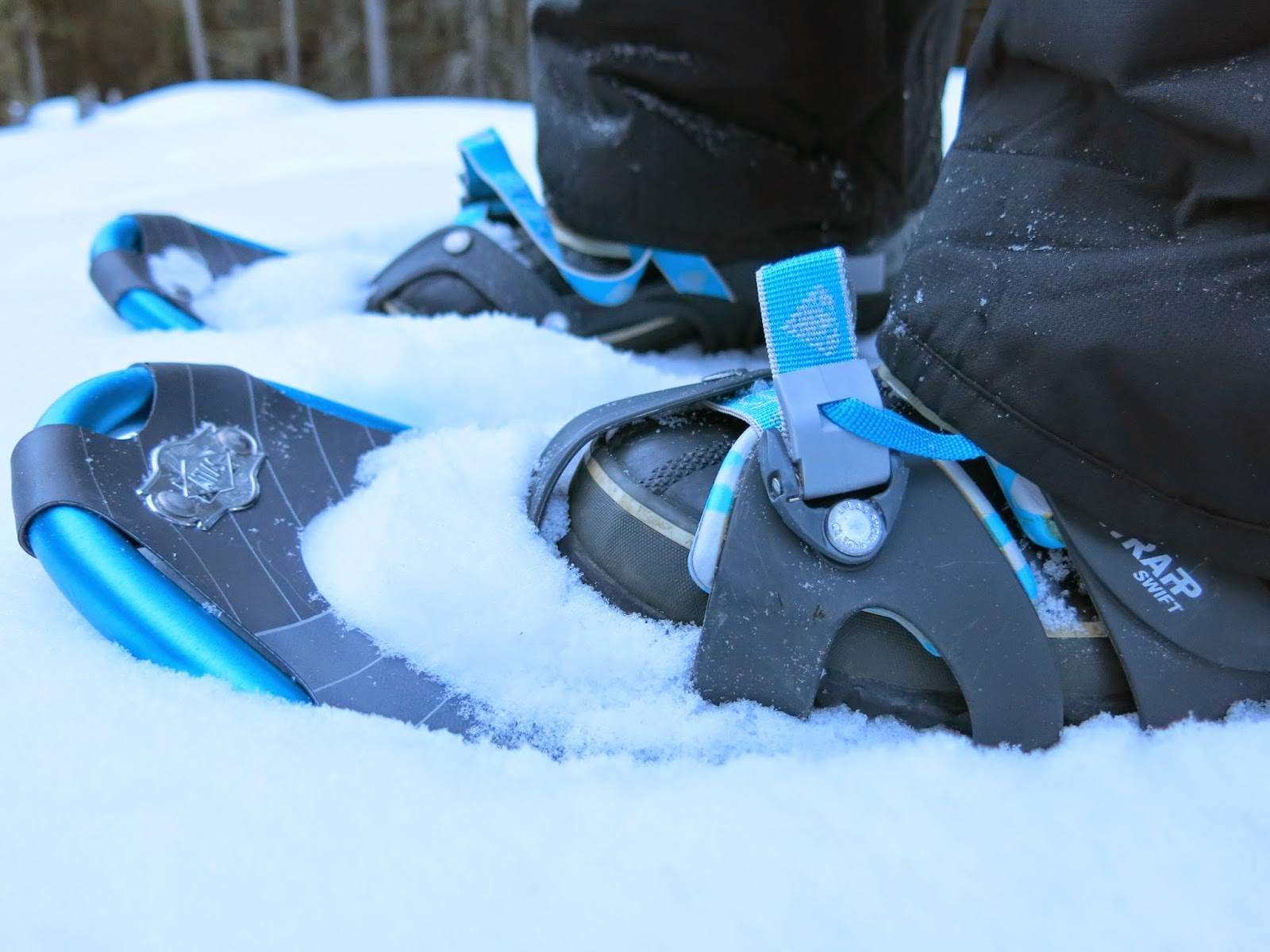 ---

We reach the base of Cerro Lopez, where the activity begins. This hill is situated about 30 km from the city of Bariloche, off the road known as "Circuito Chico".
Once there, we get on 4WD jeep and drive uphill along steeper and steeper mountain roads. The scenery is second to no other in the world. We have just reached 1260m above the sea level and we already feel immersed in the snow-white landscape.
At this point we arrive at the shelter, with a spectacular view of Nahuel Huapi National Park. This is where the best part begins. The guides help us put the snow rackets on and talk to us about the activity and safety measures.
We start the walk from the shelter following the East slope of Cerro Lopez through a beautiful "lenga" tree forest. The way up takes approximately 2 hours with several stops to enjoy the view and to learn about the original flora and fauna thanks to the tips given by the guides.
What has called our attention is a curious rocky outcrop, known by the locals as "Asterix Rock", from where we have a breathtaking panoramic view of the Andes in winter.
When we stop talking, the acoustics generated by the snow create a silence only broken by the noise of our stomachs asking for food. There we have lunch, and if we are lucky we will see condors and other birds flying in the sky above us.
During the way down we find footprints revealing the animals that dwell in the area in winter. The gentle slopes near the shelter are ideal for having fun doing "culi-patín" (sliding down the slope without a sledge).
We finish our adventure by the fireplace, tasting a cup of delicious hot cocoa to relax from the strain of the walk. With the remainder of our forces, we get on the jeeps and start our triumphant return.
Time of the activity: from 11 am to 5.30 pm, approximately at the base of Cerro Lopez
Difficulty level and physical demand: Medium
Suggested personal equipment:
warm waterproof shoes
trekking or warm regular pants
a warm thermal T-shirt
a warm polar sweatshirt
a warm jacket
a waterproof jacket
ski-gloves or similar
ski- or warm regular socks
a wool or polar beanie
sunglasses
sunscreen
a small backpack for the hike
As you see, there are a lot of things to do in Bariloche. If you need further assistance about Snowshoeing Bariloche at Cerro Lopez you can contact your personal Kallpa Executive or simply leave a message in our contact form. We'll be happy to assist you!.