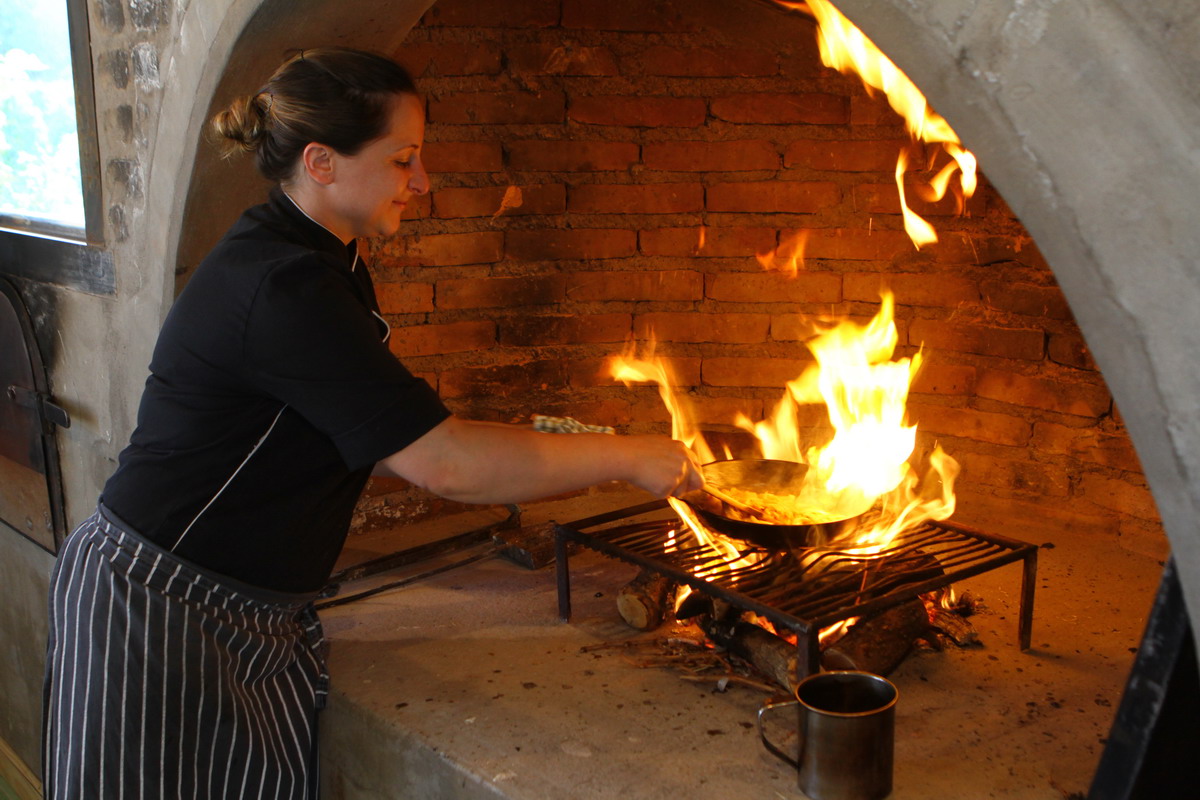 Imagine yourself by the fire, surrounded by the vineyards, a glass of Malbec in your hand and learning the secret tricks of a local Chef to cook Argentinean specialties and taste them afterwards.
At Finca Adalgisa in Mendoza, Chef Cristina Brino teaches how to prepare local traditional dishes that can be easily made at home.
---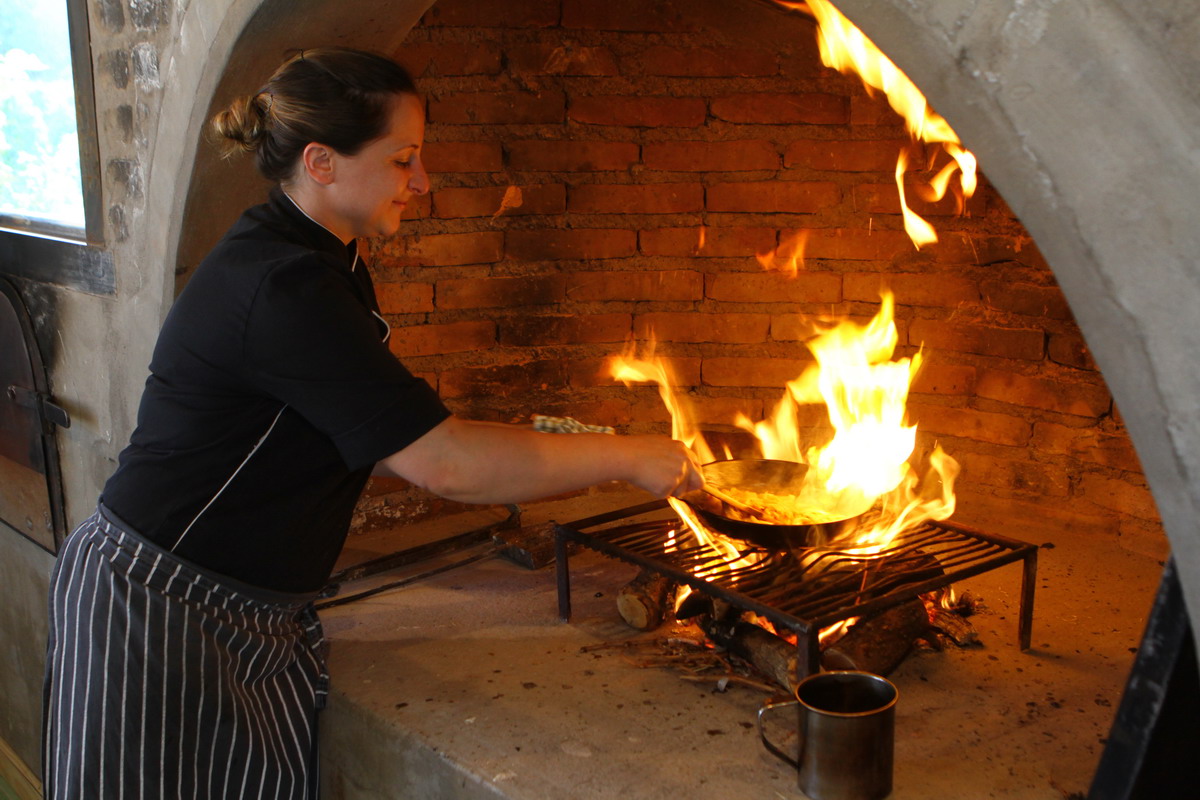 Using only fresh products, some of which are cultivated and recently harvested at the Finca´s own garden, Cristina prepares a three course dinner in a clay oven or on an open fire. You may participate in the preparation or just look and taste.
The cooking class starts with the typical clay oven meat empanadas, learning to make the dough and the stuffing. Then, moving along to the open fire, we will prepare the main course: a rib eye steak with fresh chimichurri -an Argentinian sauce based on Arauco olive oil- and grilled vegetables. Last but not least, caramelized fruit in the clay oven as a dessert.
No need to worry: all the dishes can be made at home in a conventional kitchen and with fresh products that may be found in any place of the world.
Enjoy the experience with a Finca Adalgisa Malbec, share a warm conversation with Chef Cristina and take back home an apron as a reminder of this special cooking class in Mendoza.
---
FACT SHEET
When: From October to May, any day of the week at 7 pm upon request (depending on Chef´s availability).
Where: Finca Adalgisa, Mendoza
Pax requirements: from 2 up to 8 people
Any dietary restrictions should be previously advised.
INCLUDED
Cooking class, ingredients and cookware.
Three course dinner after class.
Wine and water throughout the whole experience.
Gift amenities.
NOT INCLUDED
Transfers from and to other hotels.