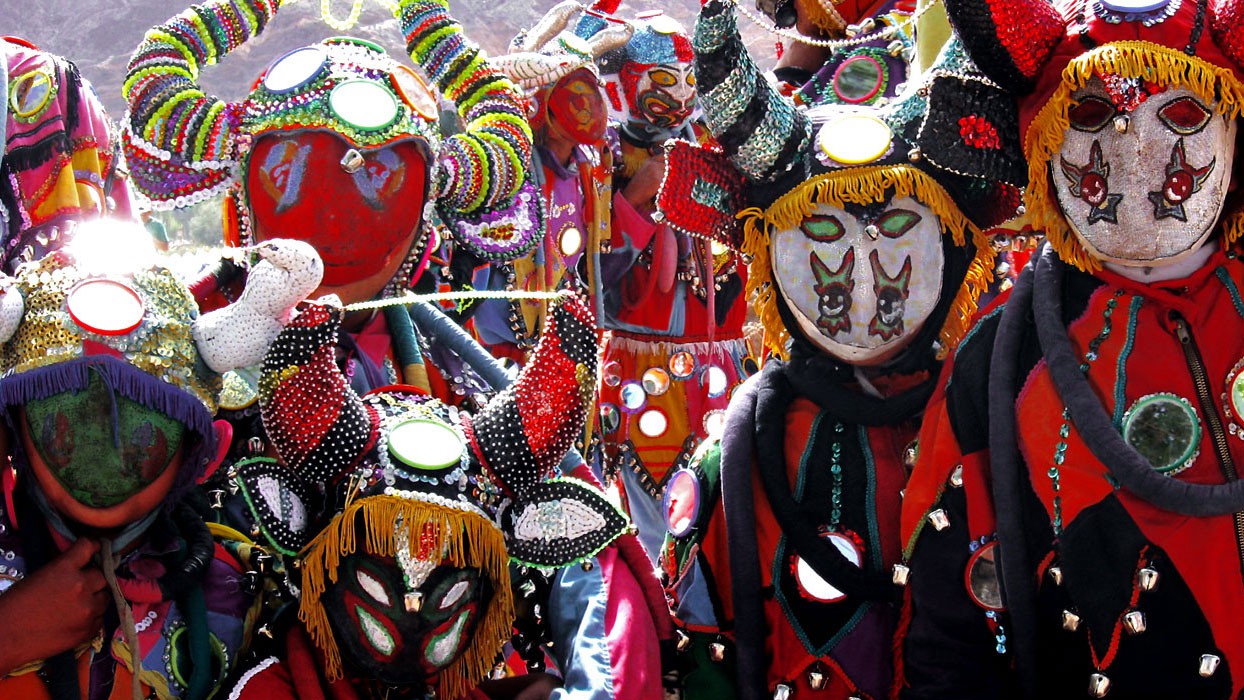 One of the most beautiful popular festivities in the Northwest welcomes visitors from everywhere into a cultural experience of rituals and tradition.
---
Every year between February and March, Roman Catholic countries around the world celebrate carnival before the liturgical season of Lent. But there's no carnival celebration like the one in Humahuaca Gorge in Jujuy. A colorful, noisy and joyful mix between the Spanish conquistadors inherited traditions and the Pachamama (Mother Earth) rituals of our northern native people.
The celebration begins the weekend before Carnival. Troupes from the surrounding towns arrive in Tilcara for the "devil's" disinterment: a small doll (pucllay) in the shape of the devil that symbolizes the sun, responsible of fertilizing the soil (Pachamama). Then, the troupes and its musicians and dancers in colorful and bright costumes begin the parade through the streets, marching and dancing to the rhythm of traditional music. People gather and join to celebrate, dancing and drinking until sunrise.
After a week of rejoice, on Carnival Sunday celebrations end with the devil's burial at the same place where all began. Until next year, the devil will rest under ground along with alcohol, coca leaves and cigarettes as offerings for the Pachamama.
An event where religious faith and paganism merge. Popular rituals and myths, fireworks and costumes, dancing and drinking, music and tradition. Anything goes for a week of fun and eccentric celebration; an unforgettable cultural experience.
If you're planning a trip to Argentina's Northwest, we recommend visiting Humahuaca Gorge in Carnival. Contact a Kallpa Executive for next year's date!
---