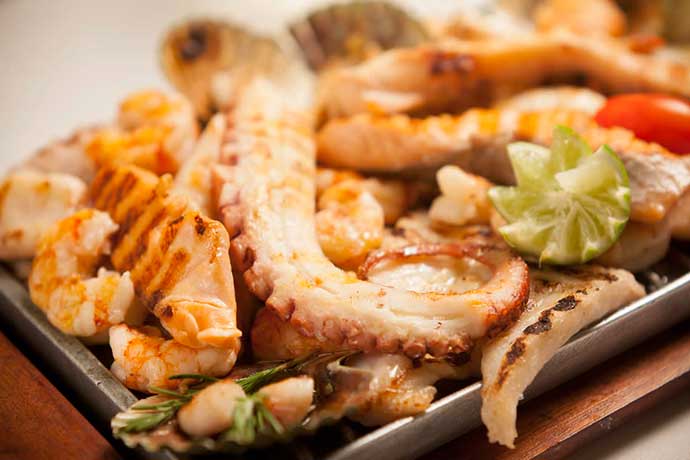 In our July special Kallpa Gourmet Fervor Restaurant is the star.
"Fervor" has special mysticism. It is as if we were entering in a small-sized Buenos Aires, a world of dreams where you may feel its BA's soul. When you visit Fervor you are having a true encounter with the Argentinian flavor. It is like embracing one of the best restaurants in its style in Buenos Aires and taking a picture with the true grill gastronomy where meat and seafood create the ideal environment to enjoy a delicious lunch or dinner.
Without any doubt "Fervor Brasas de Campo y mar" [Fervor, Embers of Countryside and Sea] is one of our best recommendations in the restaurants' field in Buenos Aires. We have in several occasions received excellent comments from people who had the opportunity of eating there.
Among the qualities that make the place to stand out we can mention its staff service, always helpful and willing to provide a special and professional care, and the quality and presentation of its plates.
We suggest trying the skirt steak, meat or seafood barbecue, which are very tasty and are the most highlighted plates, highly applauded and praised.
Fervor is located on 1519 Posadas (Posadas Street and Callao Avenue) at the Recoleta" neighborhood of Buenos Aires only some meters away from its emblematic cemetery. By the way, the name of the neighborhood comes from the Order of the Recoletos, barefoot monks who arrived in this area, then the outskirts
The menu of Fervor is very varied and the price of a complete menu per person is USD 67.
We are not only committed to organizing an authentic trip but also to pleasing a good palate.
You can find information in the Fact Sheet or simply contacting your personal Kallpa Executive.
---