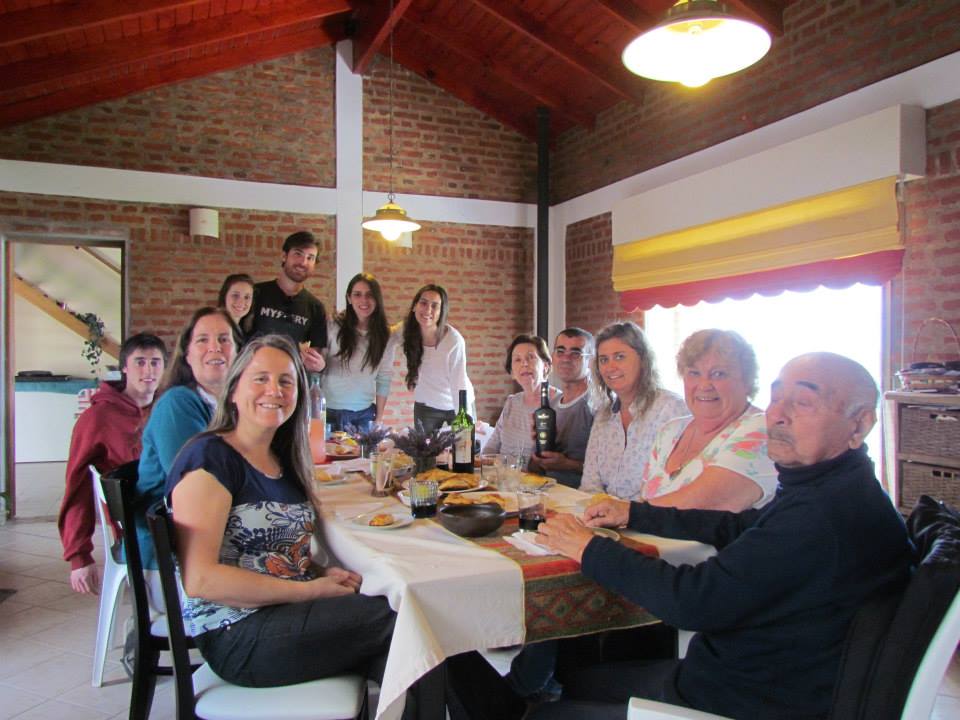 Good homemade food, hospitality and fun await on this unique culinary experience where local Families open their homes to travelers seeking for a closer and more personal encounter with the Argentine culture and lifestyle.
---
Argentineans are social by nature. We love talking, laughing, cooking and -of course- eating. And we also like sharing and meeting new people.
In Buenos Aires City and in Tigre Delta islands too, local Families welcome travelers from around the world for a good time, a cultural exchange and a meal with typical dishes made at home and shared with their loved ones.
You are probably curious about the menu. Well, it will depend on the family! The whole country and -above all- Buenos Aires represents a mixed culture that comes from everywhere but mainly from Spain and Italy, and this is visibly present in our gastronomy.
Maybe a picada for starters, a snack of diverse cold cuts and cheeses, which is very typical before the classic asado. Grilled meats are a passion for us and we can make a barbecue out of anything: cow, pork, chicken, fish…always joined by fresh salads, salsa criolla and chimichurri sauce. Empanadas, our traditional small meat pie but that can also have different fillings such as ham and cheese, vegetables, cheese and onions…Pasta dishes or homemade pizza, we are fans of the Italian food. Or maybe one of our inherited stews like locro (made with corn, vegetables and meat) or guiso de lentejas (made with lentils, vegetables and chorizo). Dessert is always a must and you may try flan with dulce de leche, an alfajor, the classic vigilante (a piece of soft cheese and one of quince or sweet potato cheese) or just seasonal fruits. Of course, we can't forget about the wine…you will surely enjoy a fine Argentine wine with your meal.
The dish options are many, plentiful and all very tasty, no matter which home you get the chance to visit.
This experience will not only teach you about Argentina´s culinary culture and traditions but will make you feel at home in the company of a loving Family enjoying a memorable homemade meal. As we say, panza llena corazón contento: a filled belly makes a happy heart!
Please contact your Kallpa Tour Account Executive for more information and rates for this experience.
---
IMPORTANT INFORMATION
Family homes are assigned upon availability and guest capacity.

Menu will depend on the family assigned.

Transfers are not included.

Any dietary restriction should be previously notified.