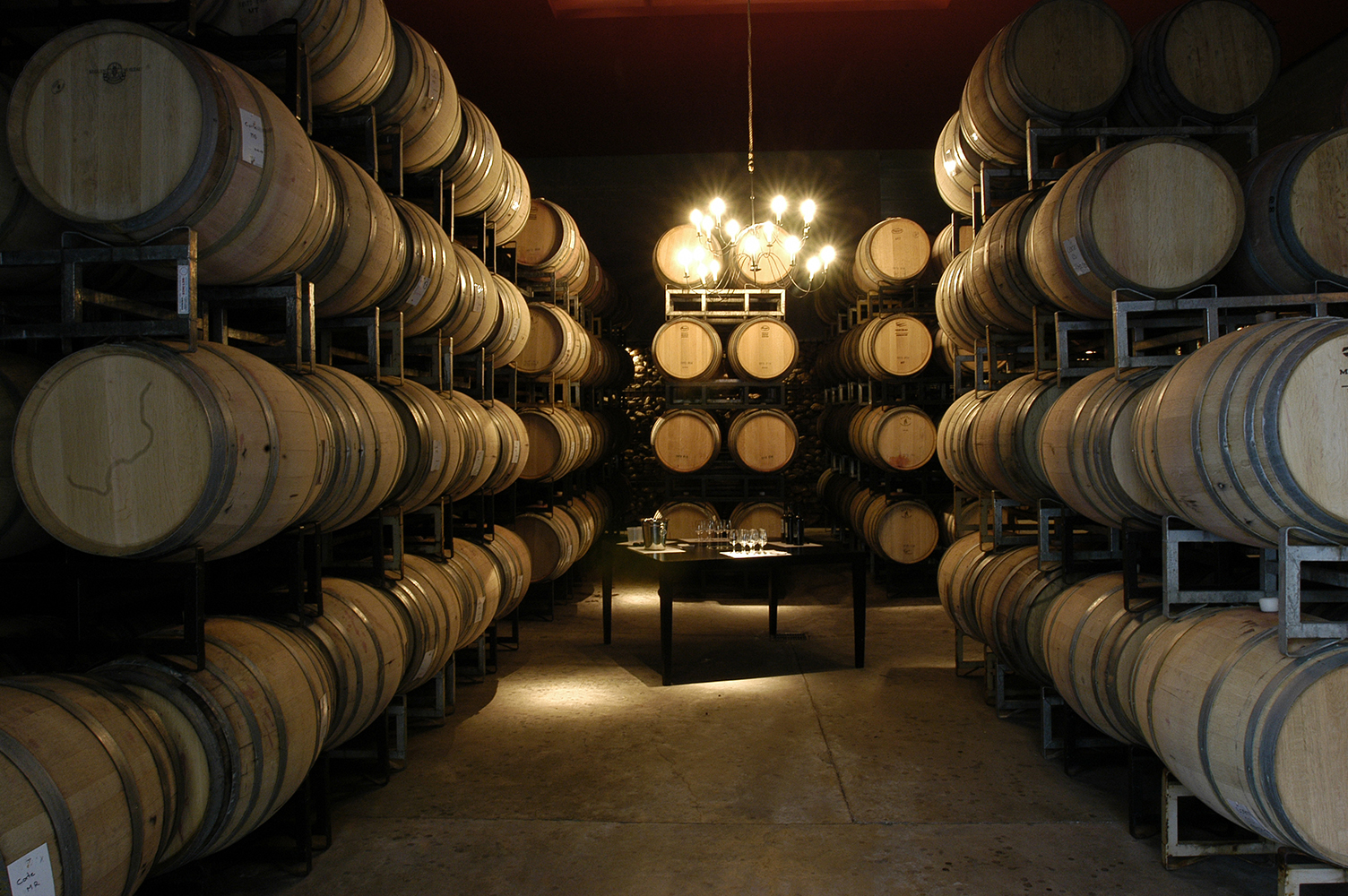 Up to this point it is well known that Mendoza is the wine capital of Argentina. Many bodegas are settled here, among the Andes and below the gentle flight of condors. But not all of them have such a distinguished and special collection of wines as Bodega Tapiz.
---
What is so unique about Bodega Tapiz? Its many and different vineyards are located at different altitudes ranging from 30 to 920 to 1400 meters above sea level, either embraced by the Andes mountain range or receiving the breeze of the Atlantic Ocean, creating a bio-climate that makes these places different to the rest of the wine world.
Even though it is possible to stay and have a meal at Club Tapiz Hotel & Resto, today we will just show you a glimpse of this amazing complex visiting the famous winery and tasting its products.
Only twenty minutes away from downtown Mendoza, you will find the estate surrounded by 15 hectares of vineyards and olive trees. Against the Andes and in the middle of one of Tapiz's premium vineyards, there´s the main building for Club Tapiz Hotel & Resto. Right next to it, a traditional winery from the early 20s, with large casks of French oak and vintage aromas.
If the weather allows it, you will be able to jump on a carriage for a ride around the vineyards, watching the llamas that are bred here. During harvest time, these nice camelids are kept further away, so depending on the time of the visit, they might no be visible. The ride will allow you to enjoy this singular grapevine and terroir in the region of Cuyo, appreciating the always present Andes in the background.   
Then, you will have an exquisite wine tasting guided by the winery experts. Visiting the cellar, you will try bottled wines and also the ones that are still in tanks. This experience not only focuses on the history of Tapiz but also on the historic and geographic context. The objective is for the visitors to learn a bit of enology and to understand why some regions are so distinguished as wine producers.
Particularly in Tapiz, due to the bio-climate, the grapes in the different locations find a perfect combination of soil, climate, optimal solar radiation and good thermal amplitude in the summer. Along with an adequate irrigation management, Tapiz produces grapes with great potential, structure and excellent quality in each varietal.
At last, if time is enough, after the wine tasting you may also visit the organic olive oil factory and have a taste.
In the winery's own words, a complete experience in the art of winemaking!
---
GENERAL INFORMATION
Includes carriage ride, visit to the cellar and wine tasting, olive oil tasting if there's enough time.

Transfers, meals or accommodation are not included.

Experience only for 18+ pax

Operates: Monday to Friday at 10 & 11:30 am, 2 & 3:30 pm – Saturday and holidays at 10 & 11:30 am.

Advanced reservation is required.