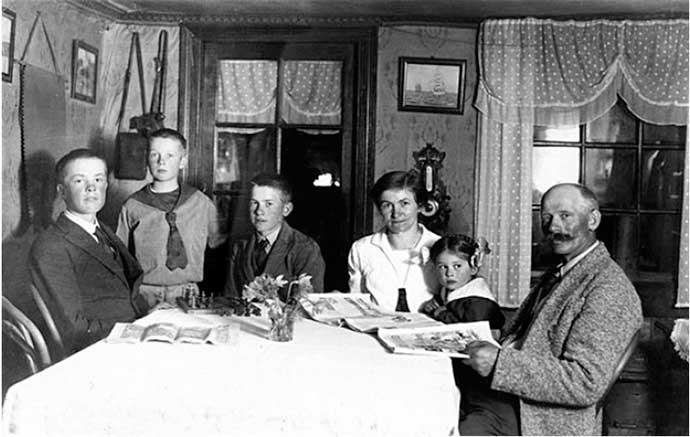 Andreas Madsen Museum El Chalten is one of the great activities you can do during your trip. El Chalten means also Culture.
Adventure and culture generally go together. Each place we visit has a history, culture and other appealing aspects that we will discover throughout the journey. This is what the Kallpa's philosophy involves: the possibility of enjoying an active trip to the Argentine destinations and of closely experiencing the local culture and history.
This is why this moth we want to tell you about the new touristic attraction at "El Chaltén". This is the guided visit to the manor of the former Estate Cerro Fitz Roy also known as Casa Madsen (Madsen House) which was owned by the Madsen family, pioneers of the area and its proposal is to inform travelers who visit El Chaltén, the activity generally developed by the first inhabitants of the area and especially the habitat of the Madsen family.
Andreas Madsen was a Danish pioneer who arrived to the region in 1901. He was an active member of the Commissions on the Limits ruled by the Perito (technical specialist) Francisco P. Moreno. During 12 years he explored the area developing all sort of tasks, at the beginning for the Commissions and then for the Estates already set in the area.
In 1912 he returned to his country of origin and married Stephanie Tomsenwith with whom he undertook the venture of living in the Patagonia until the last days of his life.
Andreas Madsen life is fascinating. He was a husband, father of family, sailor, tamer, writer,multilingual, among other characteristics of this Patagonian traveler who knew how to narrate in his books 'La Patagonia Vieja' (The Old Patagonia), 'Cazando Pumas' (Hunting Cougars), among others, as well as countless anecdotes that deserve to be told.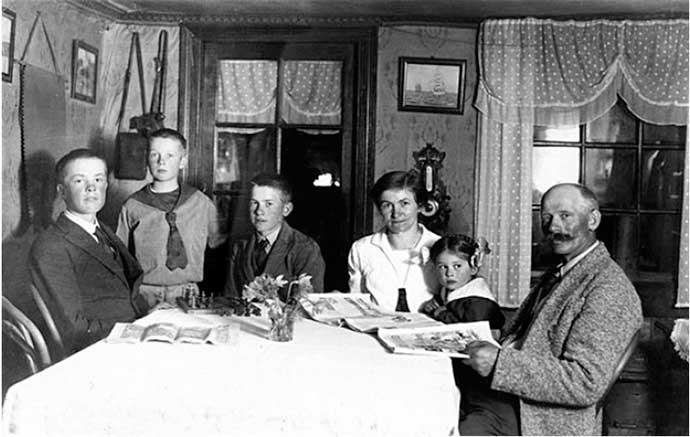 Something that appeals to our attention is the Family House, built with materials from the area: wood, sheet metal and bricks stuck with adobe. The house is in the process of being restored respecting the original structure and the looks this used to have when inhabited by Andreas and Stephanie. In the guided visit we may appreciate the method used by the Patagonian Pioneers for building their homes which shows their sacrifice and work.
The House, surrounded by trees planted by the Madsen family, is also an excellent panoramic point of view for tourists to appreciate the beauty of the landscape, of the mountains and especially of the Massif Fitz Roy which named to the Estate built by Mr. Andreas.
Daily visits to the house start in October. There will be trips at 3pm and 6pm. Journey duration is 2 hours, with a cost of USD31 per person. This activity is suggested for people with a free afternoon at the Chaltén and who are interested in having a close encounter with the architecture, history and knowledge of one of the Pillars of the foundation of our beautiful Patagonia.