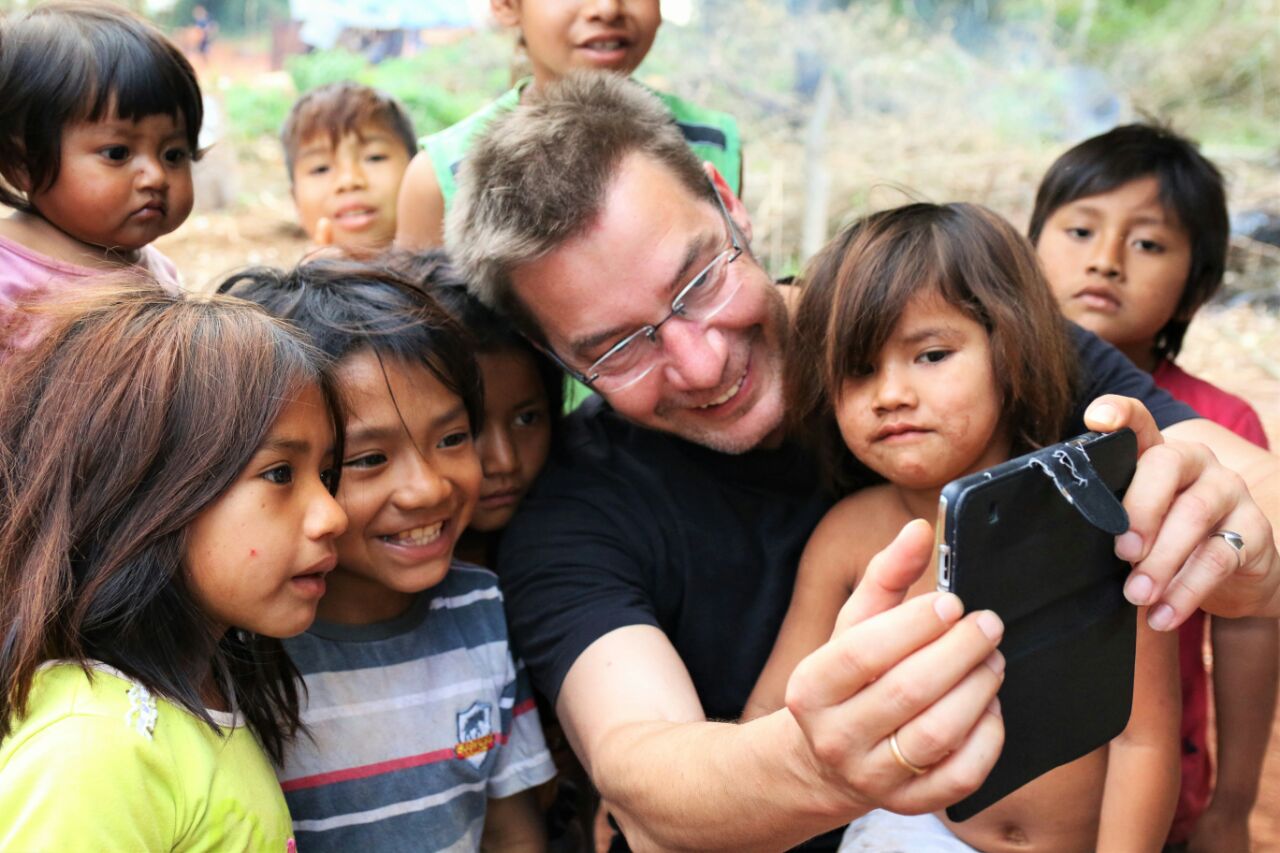 Living in the jungle provides unexpected and unique experiences. Animals wandering free in the wild, picking up groceries and medicines from diverse plants and trees, coexisting with a humid climate all year round. Life in the rainforest is lively, colorful and tough.
Yacutinga was the first jungle lodge in Argentina, created almost 20 years ago as a project for biodiversity conservation and protection in the northeast of Misiones province, one of the richest natural regions in the country.
Today it has become an ecotourism attraction itself for anyone who enjoys raw nature and who is willing to take part on this environmental and sustainable project. At Yacutinga, guests discover not only the unique curiosities of these magical and vast surroundings but also the deep bond between man and nature. Whilst visiting Yacutinga, guests contribute to a new conservation and sustainability concept in Argentina.
The Origins program, besides providing a complete jungle interpretation and understanding, promises an unexpected journey to find out about the lifestyle and social reality of the Kagui Pora Guarani community. The idea is to complement this experience reaching native flora and fauna and also getting to know day by day life in the jungle.
This is a 4 days / 3 nights program, starting at the Raices Argentinas inn (only minutes away from the Puerto Iguazú airport) where a special truck picks you up and gets into the subtropical rainforest to take you to the Yacutinga protected area.
On the way, the red dirt soil combines with many shades of green, diverse and lush vegetation and jungle noises and aromas that awaken your senses. Signs by the road warn about the presence of many wildlife species that may come your way.
After a few hours, you will finally reach Yacutinga Lodge and probably be greeted with homemade warm chipa (baked rolls made from manioc flour and cheese) and fresh drinks.
During the stay, a set of planned activities provide the opportunity to understand life at the rainforest from an environmental and social point of view.
Kayaking through the jungle waters and hiking into the forest joined by expert ecologist guides. A tour to the yerba mate plantation including an explanation about the mate ritual. Learning about how locals use medicinal native plants for homeopathic medicine; an ancient tradition that allowed the settling of the pioneer families in this rural environment. And, of course, the visit to the Kagui Pora Guarani community and meet its people and learn about their lifestyle in the jungle; comprehending their nature, traditions, habits, myths and legends.
Yacutinga Origins proffers a unique experience for the adventurous traveller. A close encounter with nature and local people at a place where past and future meet to create a curious present. An eye-opening experience for any visitor.
Please contact us for more information about this special program.
---