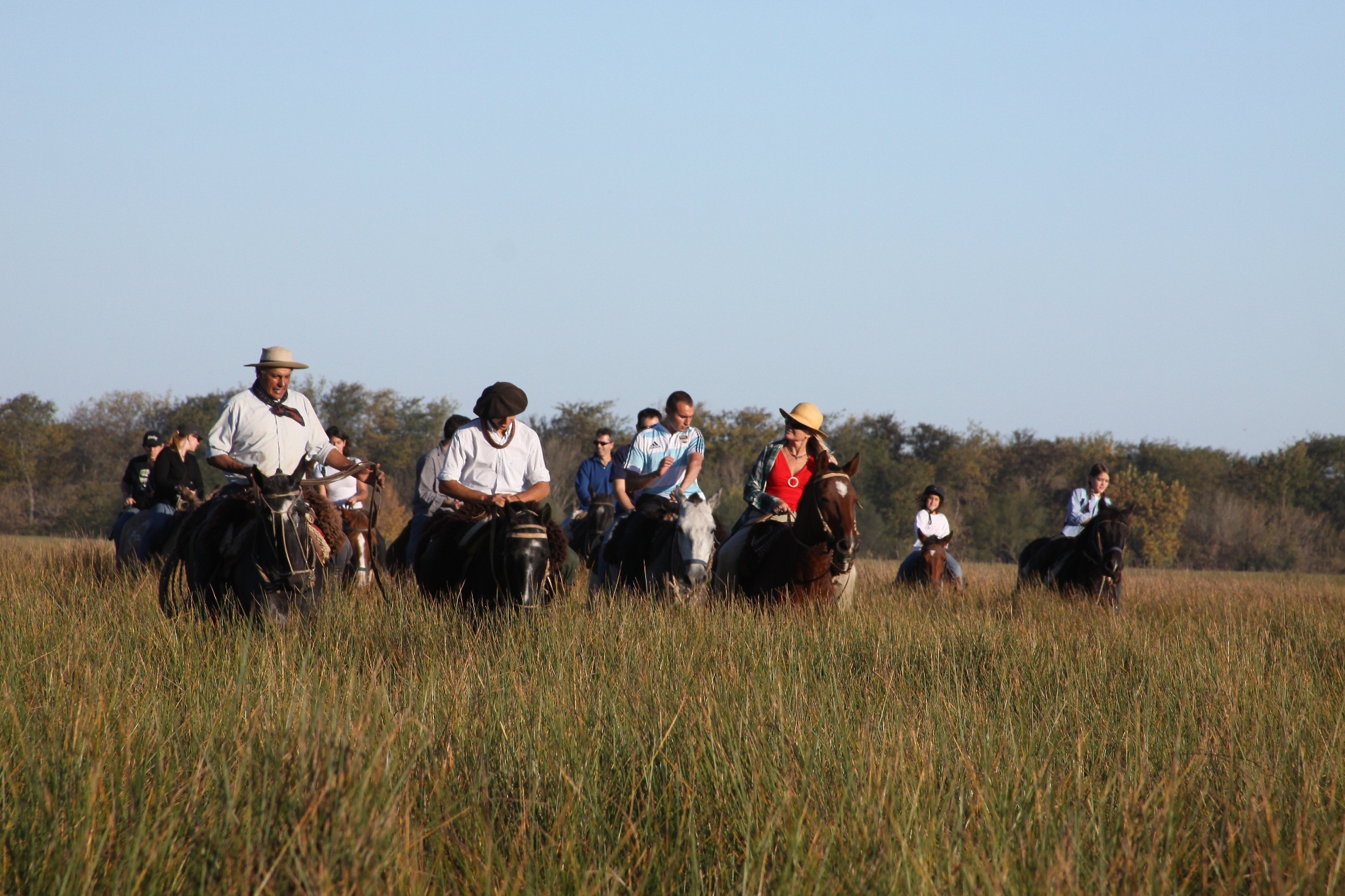 Discover the spirit and the roots of the Argentinian gaucho in the emblematic town of San Antonio de Areco, the national capital of traditions.
---
Located one hundred and thirteen kilometers away from Buenos Aires, San Antonio de Areco has kept its identity to the bone. Its picturesque streets are a living testimony of our national heritage, and with this full-day excursion, you can grasp its essence to the fullest.
We will start in Buenos Aires, where a car will pick us up and drive us to San Antonio de Areco´s center. During the drive, the guide will provide us with historical facts about the town and its origins. At arrival, we will walk the streets and visit the workshops of Areco's most distinguished artisans and, of course,  the famous pulperías -old suppliance stores and meeting spots of the locals.
As we visit the different workshops, we will contemplate the finest of the gaucho's traditional art. From creole leader and silverwork to vivid paintings that reflect the Pampa´s spirit in their vibrating colors. After this first encounter with Areco's history and traditions, we will drive to Estancia El Ombú, an old ranch that remains active at the present and where we will spend the rest of the afternoon.  
At El Ombú, we will enjoy a reception of empanadas and drinks. Then, we can choose between a carriage or horseback ride around the estancia, the perfect opportunity to see the gauchos in their daily tasks. After our ride, the asado will be waiting for us. A delightful experience to taste the best of Argentinian meat, with vegetable options for vegetarians and vegans, joined by folklore music performed live by Areco's paisans.
To end a splendid day, gauchos will give us a horseback demonstration, a traditional practice and an icon of the gaucho culture. It is also important to remark that, if you come from November to March, Estancia El Ombú has a swimming pool to refresh on the hot summer afternoons.
Finally, after the horseback demonstration, we will be driven back to Buenos Aires, arriving at approximately six pm. This experience is an excellent option for those who want to come to Argentina and get in contact with our roots and traditions. The uniqueness and simplicity of this town host within them the true essence of the gaucho spirit.
If you wish more information about this experience, please do not hesitate to contact us at Kallpa Tour.
---
GENERAL INFORMATION:
Departure: 8:30 am

Arrival: 6:00 pm
SERVICES INCLUDED
 shared transportation round trip with hotel pick-up in cars or executive vans (capacity up to 7 pax),

All the activities and transfers within the town,

Bilingual local tour guide in all the activities (Town and Estancia)

Reception: Empanadas with drinks,

Lunch: Asado with variety of salads, wine/beer/sodas, dessert, coffee/tea,

Horseback ride or carriage ride, visit to the facilities, swimming pool nov/march.
SERVICES NOT INCLUDED