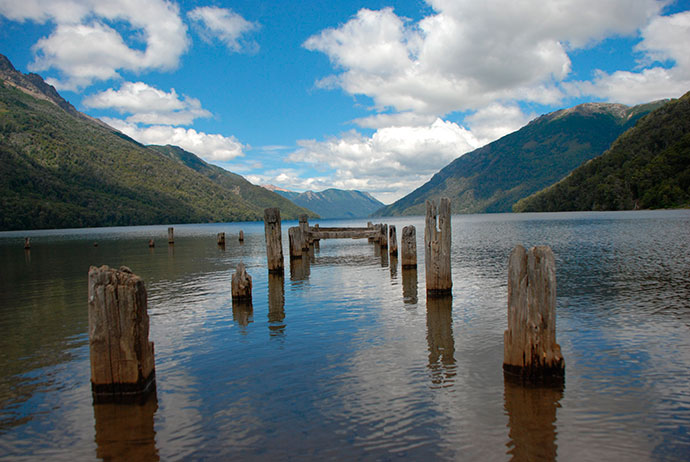 This month we've decided to innovate in all aspects. We designed a fly & drive itinerary visiting destinations in the Argentine and Chilean Patagonia that are not the most visited but are amazing in the context of nature and landscape. In Kallpa we are always looking for those products in which to combine creative itineraries and sustainable projects. This is the reason for this sustainable fly and drive tour including Huilo Huilo.
Conservation is a constant challenge and a long-term task. That is why we decided, in this May Edition of our newsletter to include Huilo Huilo. Chile encloses an important geography and natural values, especially in the the Andes and the Patagonian region where Huilo Huilo is located in Panguipulli area. It is important to understand that conservation is everyone's job, and without the support and commitment of the community and the authorities any task would be pointless and would not be possible.
Huilo Huilo Reserve is an extensive territory with natural limits and pristine water fountains, that has sheltered until recent decades, the survival of varied species, the Southern Huemul being one of them. Its disappearance from the region has been recent, and in Aysén, it already is in a stage of great vulnerability. That is why we consider of great importance to count again with the presence of spaces that were once its natural shelter.
Arriving from San Martín de los Andes after crossing the border with Chile you will get to Panguipulli and there you will find Nothofagus Hotel & Spa in Huilo Huilo Biological Reserve. Going into the forest, following a water course, appears the Nothofagus, a structure that rises among treetops, to emerge and discover the magnificence of the cold forest, its mountains, volcano and the immensity of the Patagonian Andes environment.
Huilo Huilo is a set of immersed hotels located in Chilean Patagonia rainforest. These hotels are connected by walkways and gardens. They attached a relaxed spa with heated pools, a spectacular lobby made ​​entirely of wood and living trees, and rich restaurants. There are trails and walks that are truly spectacular. The rooms are spacious and the view to the forests of the intermediate floors is great.
Nothofagus Hotel and Spa, the one we are talking about has 55 rooms, distributed among 7 floors, where spectacular views dominate, in order to give an unforgettable experience. In adittion, it has 2 dining rooms, living rooms, an exquisite gastronomic service and an excellet attention. To get to the rooms, you can use a panoramic elevator or a ramp with a smooth slope that circulates through all the interior.
Its unique architecture using wood gives Nothofagus its magic and sensation of being part of nature. Great for couples or families.
The fact that this hotel is immersed in the Valdivian rainforest and has no TV is perfect for the "perfect rest". The staff is very helpful and there is plenty to do. Breakfast is super rich and varied, well prepared.
The hotel is decorated respecting nature where its inserted. Forces you to disconnect for a while for daily news and worries. Activities include hiking in the park, like Huilo huilo waterfall.
The year 2010 was awarded a "Green Seal" for Huilo Huilo with distinguished work in conservation and restoration of biodiversity in the temperate rain forest. Environmental and energy program that seeks to expose initiatives that brings a sustainable country. This recognition also points out the task of further emphasizes of Huilo Huilo Foundation for its successful breeding and reintroduction project of the Huemul of the south.
Continue your trip from Huilo Huilo to Pucon in Chile, and then to a hidden secret in Argentinian Patagonia which will captivate your eyes.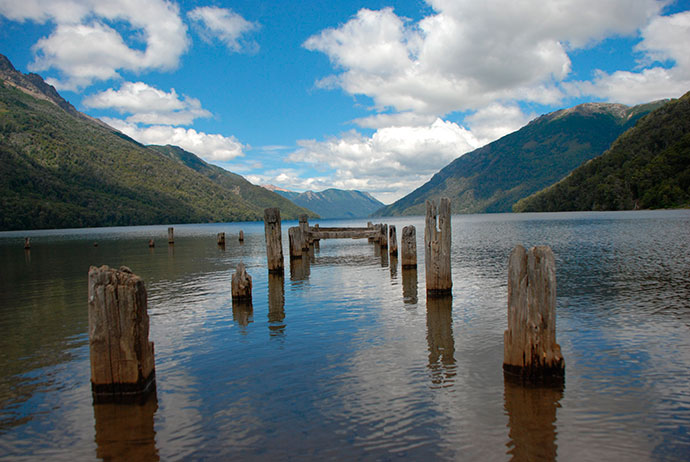 As you see, there are a lot of alternatives for Fly & Drive tours in a new and awesome way. If you need further assistance about this sustainable fly and drive tour including huilo huilo you can contact your personal Kallpa Executive or simply leave a message in our contact form. We'll be happy to assist you!.