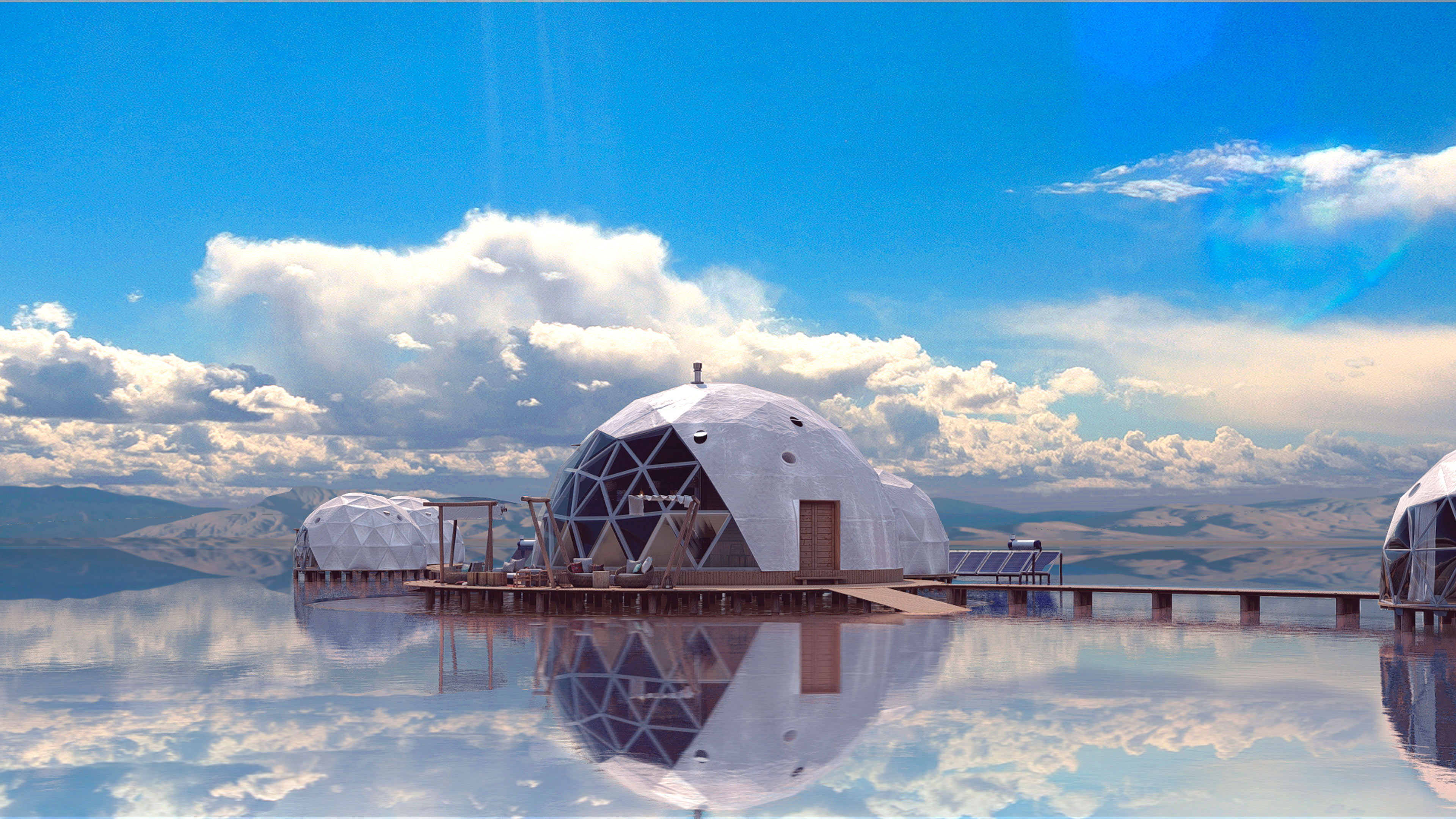 Immerse yourself in a natural, pristine observatory, where the clear sky and shining stars offer a unique experience at Pristine Lodge.
---
Located 8 kilometers in the heart of the Salinas Grandes in Jujuy, Pristine Camps will start operating from 1st November 2 This is their first project of luxury camps in Argentina.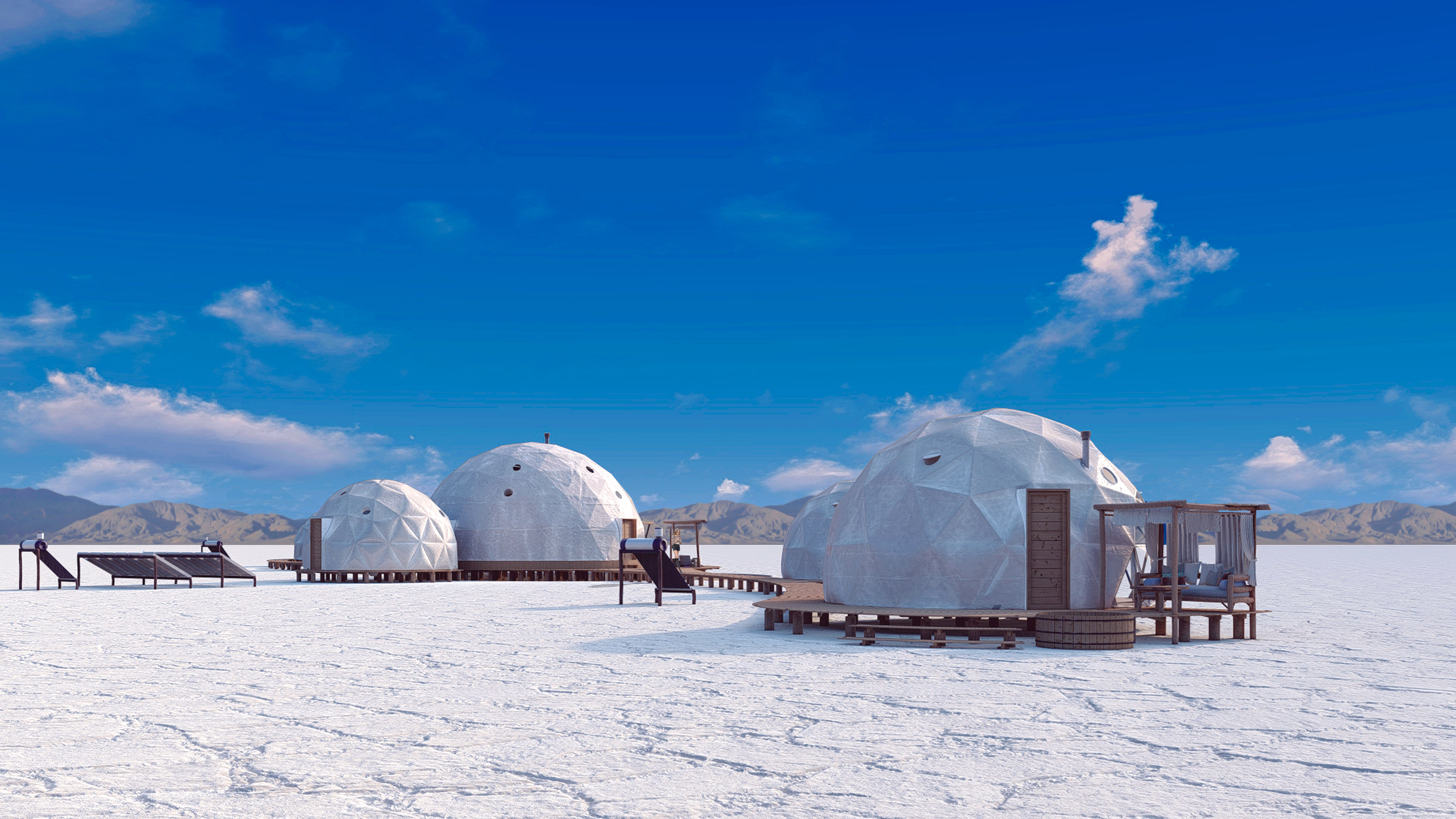 Pristine Camps is a sustainable project, 100% equipped with renewable energies to benefit the local environment. It's purpose is to offer the first luxury camp chain created under a circular economy model, where culture, human resources, pristine landscape and first-class service are prioritized.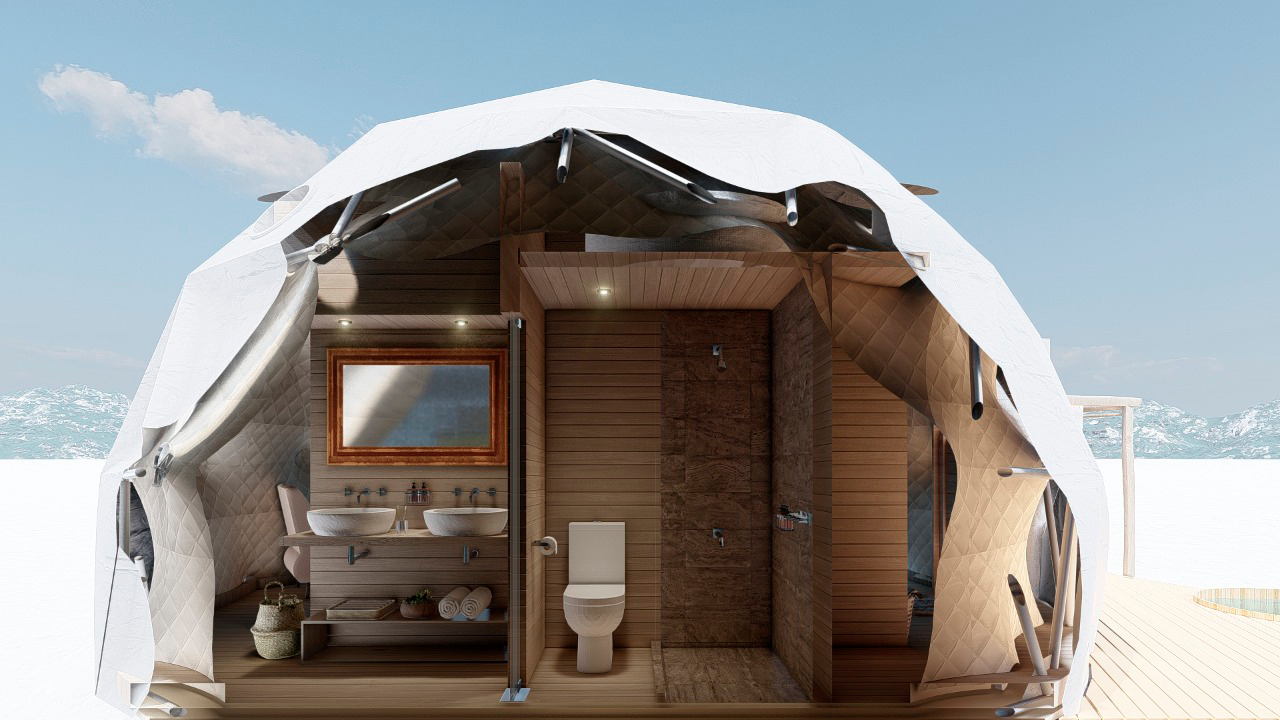 Pristine Salinas Grandes offers 4 fully equipped luxury domes with a total capacity for 10 guests. 2 domes with double occupancy and 2 domes with capacity for 3 guests. All domes offer private bathrooms and king beds. Cozy decoration framed by a unique landscape. This project involves Aguas Blancas local community and Cooperativa Cachi del Chincho.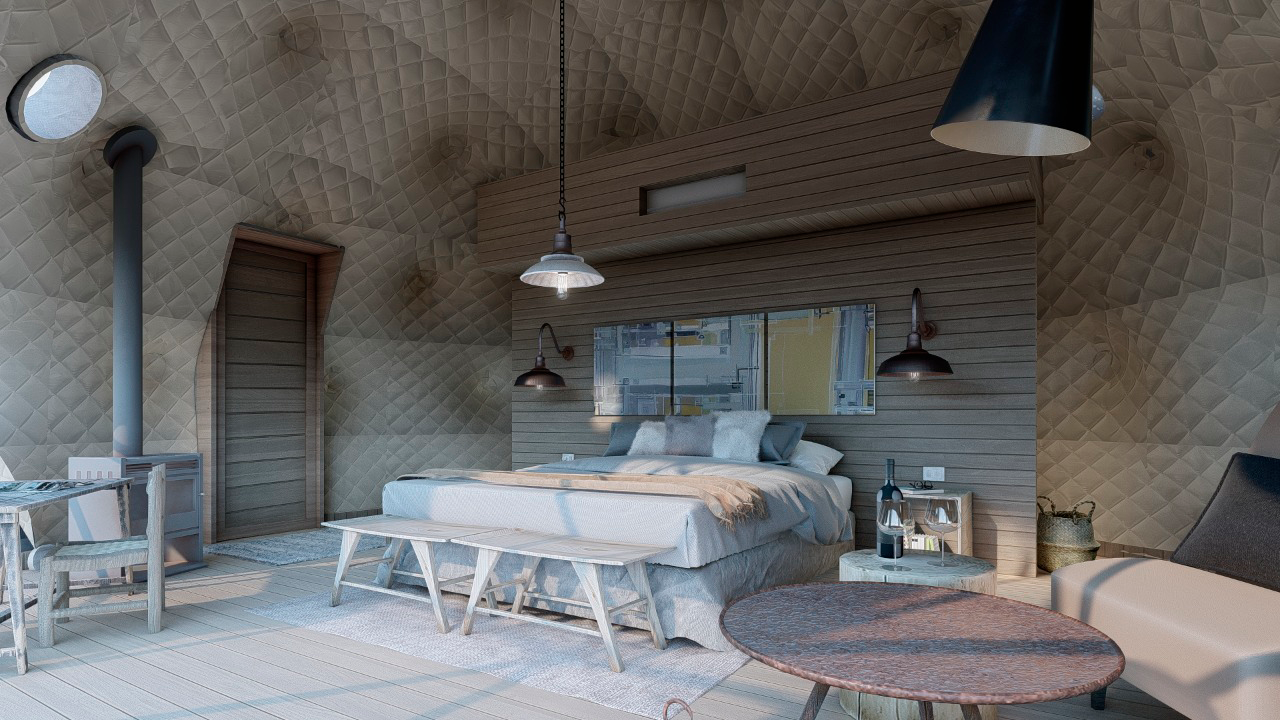 Travelers can experience this unique place in a 1 or 2 nights program including full board: Afternoon tea, Dinner and breakfast with local wines and regional products. If guests stay 2 nights, lunch is included in the second day. 
Services included when staying at Salinas Grandes Pristine camp are:
Transportation from the meeting point in Salinas grandes to the Lodge (8km)

Full board with drinks

Personalized Photographic experience

Interpretation of the constellations, 

Visit to Ojos del Salar & Alancay Mine, where guests will have a mining experience, learning from Ariel Alancay about the salt extraction process.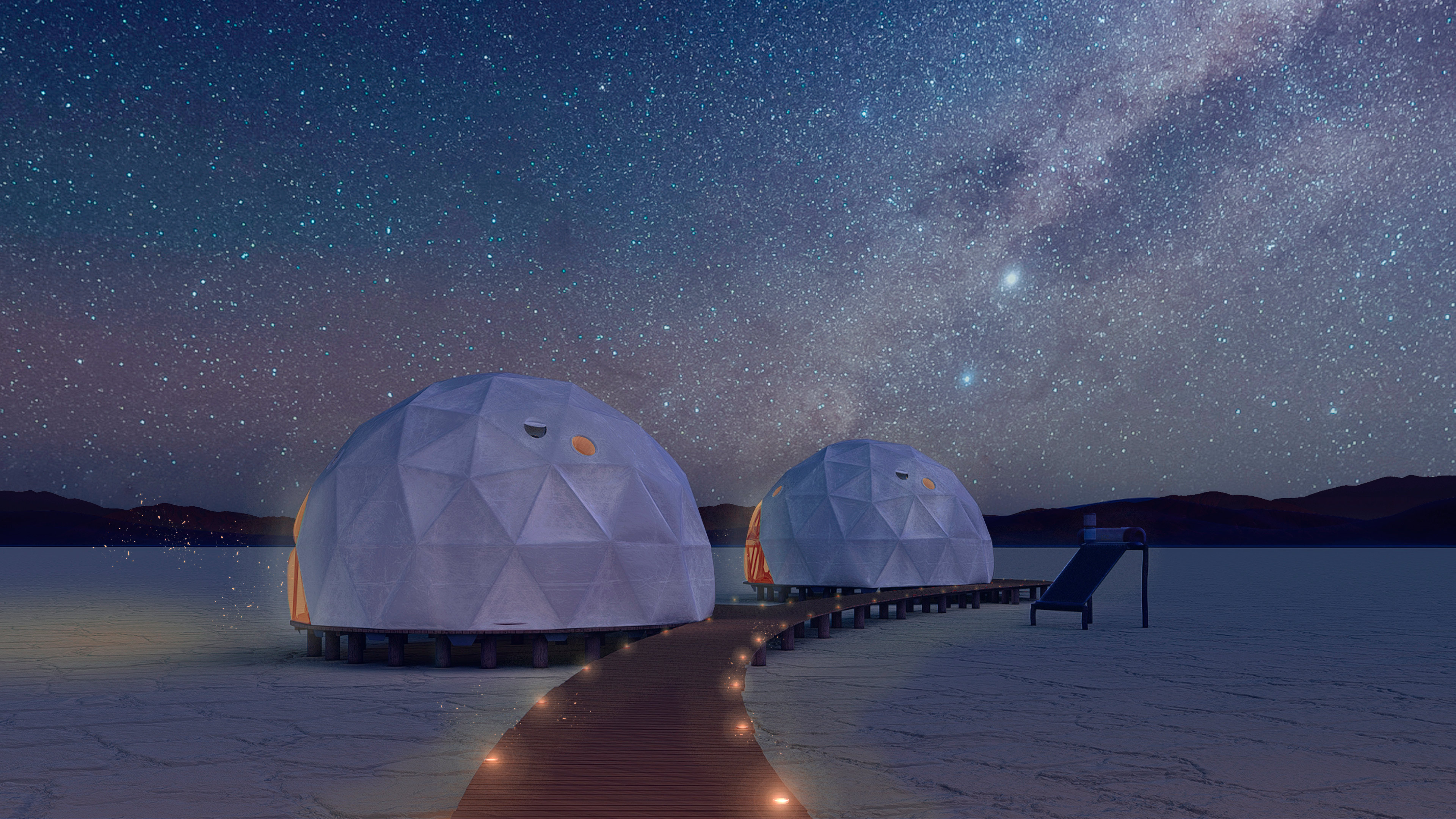 In 2 or more nights stay it is also included a Full Day to Barrancas, visiting the Archeology interpretation center, "Piedra Mapa" experience guided by Martín Alejo, where guests will appreciate paintings, engravings and a cadastral map. Gourmet lunch at Rio Barrancas bank, specially prepared by Pristine's chef. This experience can be done entirely by vehicle, or it can be combined vehicle + trekking.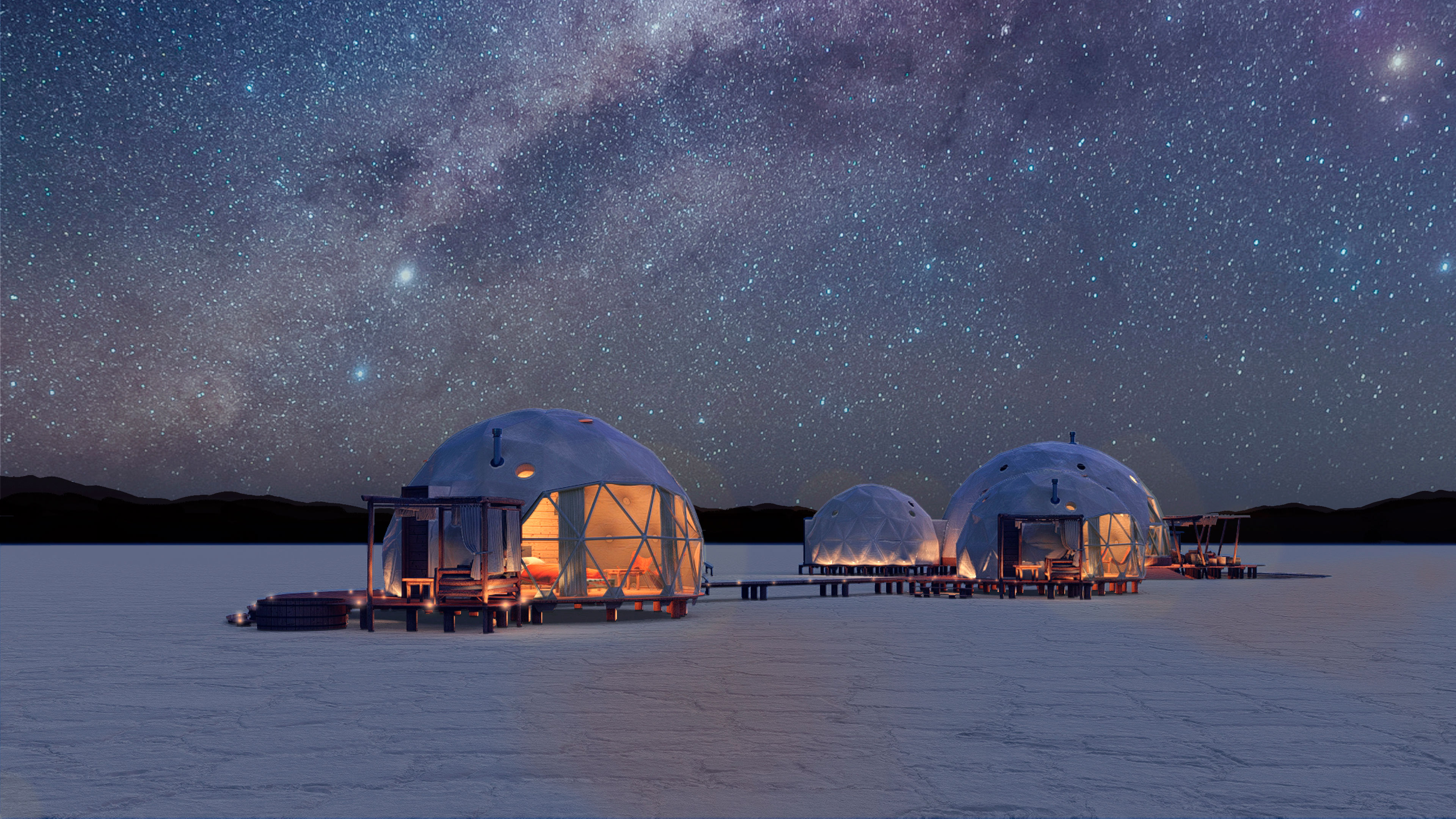 Beyond the immeasurable beauty of the Salinas Grandes, Pristine camps offers a unique experience not to be missed!
Contact us for more information.